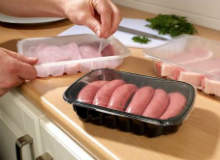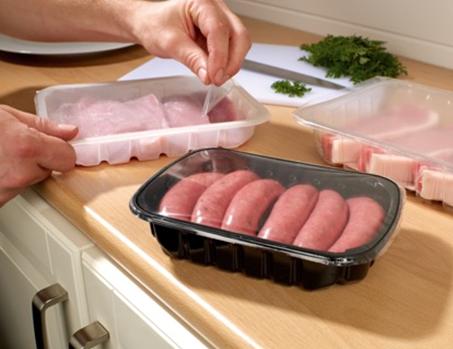 LINtop PE HB films are a new generation of MAP lidding films suitable for inside and outside cut tray sealing of foam and rigid barrier trays and rigid thermoformed packaging.
The films use the latest technology to maximise line efficiency and the minimal gauge reduces costs and carbon footprint.
Packers benefit from having a high-quality film to work with, meaning minimal breaks, line stops and downtime.
A secure lock or peel seal design seals through contamination and helps reduce waste both on the production line and in-store.
For retailers, the high barrier film extends product shelf-life, reducing food waste at store and consumer level and the tight drum appearance of packs improves shelf appeal and drives sales.
This is further boosted by the films' crystal clear appearance, which enhances a product's freshness appeal.
Through a programme of continual innovation, LINPAC has developed a range of films which has a low gauge and is lightweight, ticking all the boxes for retailers looking for 'green' pack solutions.