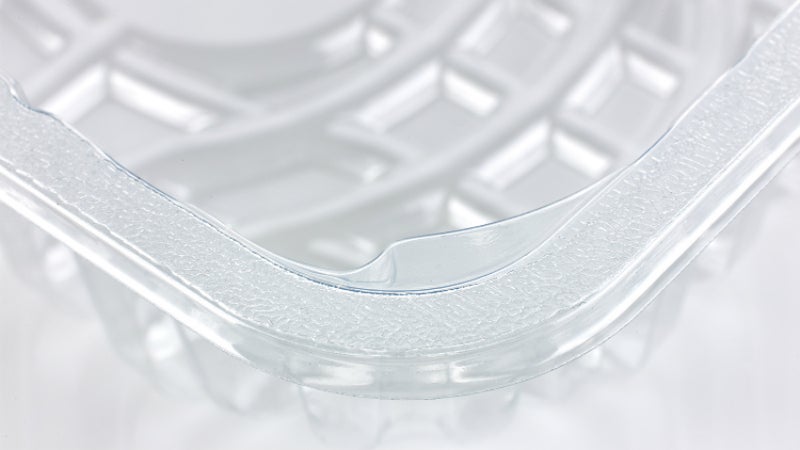 Leading global fresh food packaging manufacturer LINPAC will partner with food processing material supplier Progressive Packaging Inc to introduce its innovative complete tray pack solutions to meat and poultry packers and processers at the 2017 International Production and Processing Expo (IPPE).
LINPAC and Progressive will showcase two complementary tray and film innovations at the event in Atlanta, Georgia, US, which runs from 31 January to 2 February 2017. The company will be located in Hall C, at booths C204 and C206.
The featured recyclable MAP packaging formats consist of lightweight plastic rPET trays manufactured from 95% post-consumer super-cleaned recycled material.
The LINPAC Rfresh® Elite lid-seal tray has a patented adhesive sealant on the flange of the tray which removes the need for the industry standard PE base film and renders the tray 100% recyclable at the end of its service-life. The trays are sealed with high barrier LINtop CXO film.
The Rfresh® Evolve VSP Tray, designed for vacuum skin packing, provides high visibility, no-leak packaging for processors and retailers that desire extended shelf-life. The rPET tray is vacuum-sealed with LINtop HB PE high-barrier 'easy peel' film.
LINPAC North America business development manager Daniel Strickland said: "We are proud to introduce our sustainable tray packaging solutions to the North American market. We are seeing a trend in Europe for a move away from short shelf-life foamed trays and overwrap film to longer shelf-life barrier trays and lidding film, predominantly in recycled rPET. We are excited to bring these preferred recycled material options to the US marketplace."