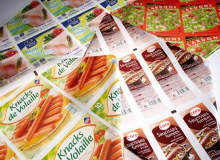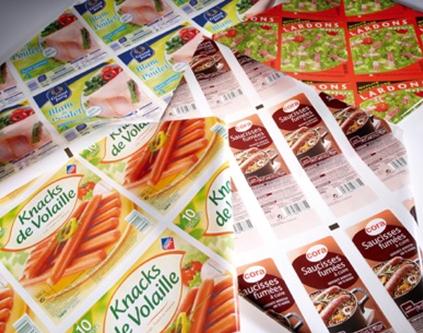 LINPAC is able to offer printed films with a pitch 1,125mm so that packers can use the most advanced wrapping machines on the market and increase operational efficiency.
LINPAC offers numerous printing options for both stretch and barrier films, giving retailers and food manufacturers a cost-effective way to brand products, add value and provide consumers with essential product information, such as ingredients, nutritional data and cooking instructions.
Printing directly on to film removes the need for an additional cardboard sleeve and enables companies to reduce the carbon footprint of packs by cutting the weight of the finished product and reducing the overall amount of packaging materials used.
Printing options for the stretch and barrier film ranges include flexo printing in up to eight colours, allowing for complex, high-quality graphics and designs. LINPAC uses a network of market leading printers to support its sales on a global basis.