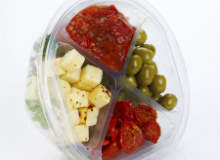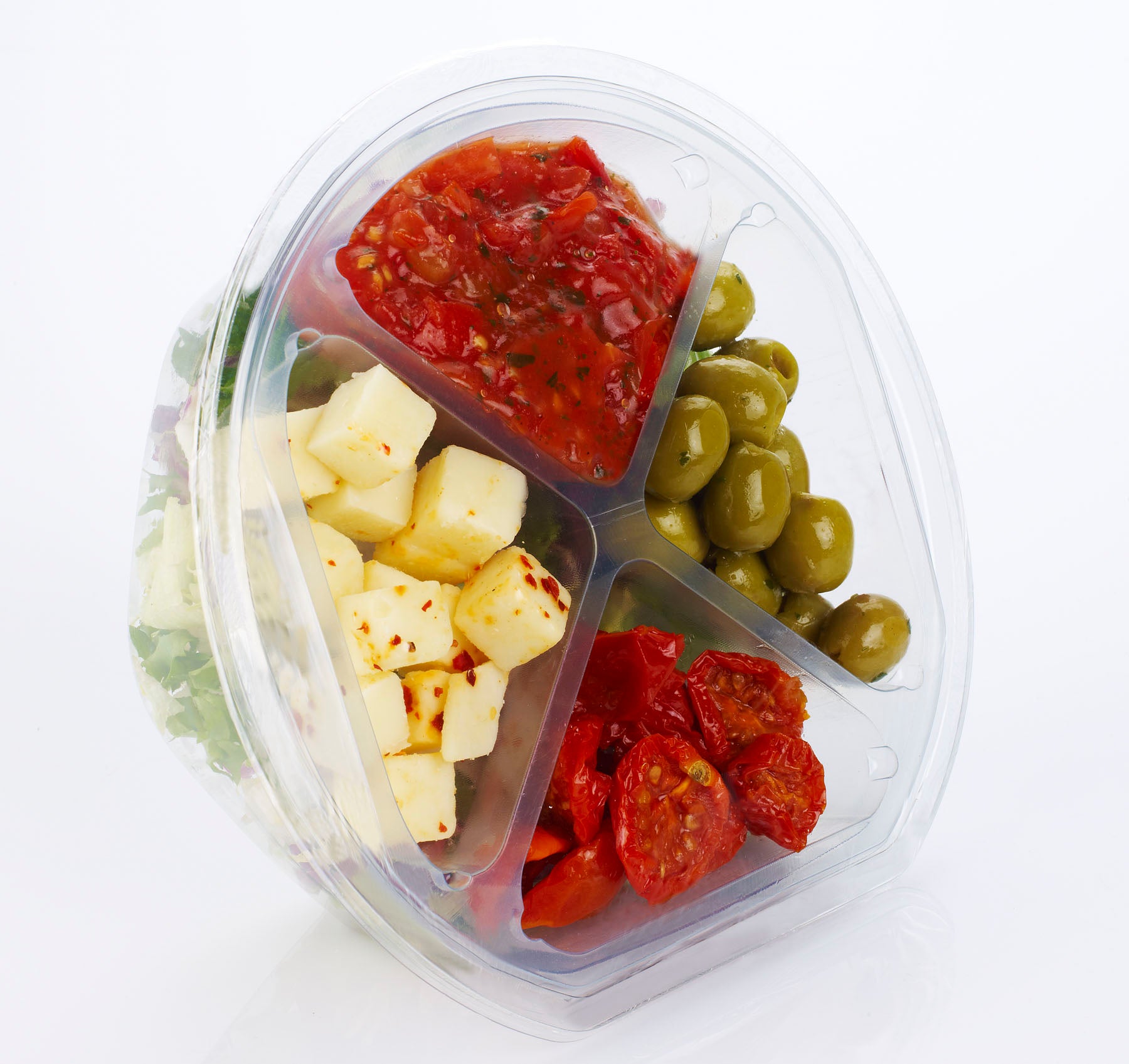 Vertifresh offers a new way of presentation that gives real impact to make products stand out on the shelf.
Developed as part of the LINPAC Freshware range for the chilled and prepared foods market, Vertifresh stands out in the rapidly growing 'grazing' consumer market.
A clever multiple clip-in tray design segregates toppings, dressings and protein options to ensure the meal stays fresher for longer, dramatically reducing food waste, and remains appetising to the consumer.
The packs stand vertically on the supermarket shelf to optimise shelf space and providing maximum visibility of the food contained within, helping retailers drive sales.
The packs are available in clear rPET or with a black base to give a premium appearance and are fully recyclable after use.