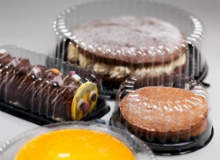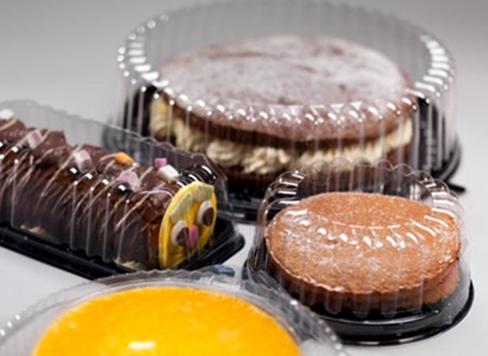 For cakes, gateaux, pies and flans, LINPAC has developed a range of round, square and rectangular base and lid solutions to present tasty bakery items at their very best.
The crystal clear PET increases consumer appeal, ensuring products look appetising on-shelf to drive sales and the choice of designs, sizes and closures means there is a solution to suit a wide variety of products.
A robust pack design, with automatic closure, delivers protection to delicate bakery items so that they can be transported safely and securely, reaching consumers in perfect condition.
The range is manufactured from crystal clear or coloured PET and is completely recyclable.