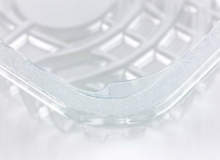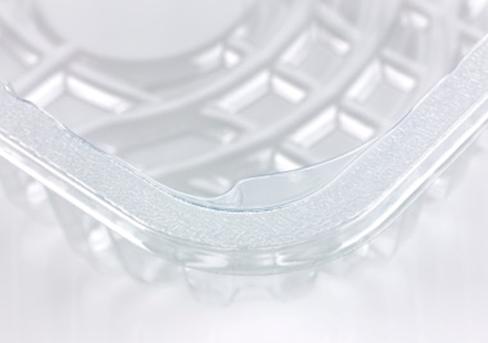 Rfresh Elite® from LINPAC is the ultimate solution for meat and poultry packers in search of a sustainable tray packaging option.
The novel pack uses a unique, patented sealant on the flange to create a secure seal with the lidding film, removing the need for the industry standard laminated PE base film.
The ingenious sealing system, which is food contact approved, can be removed in the hot wash processes employed by Europe's PET recycling companies, meaning a recycled Elite tray will yield 100% crystal clear PET.
For food packers, the sealing system requires a reduced seal temperature and dwell time, delivering an estimated 15% reduction in energy use per line and higher packing speeds, boosting capacity. For retailers, Elite also offers improved seal strength minimising the risk of leaking packs, reducing food waste throughout the supply chain.
The technology has been developed in conjunction with the manufacturer's lightweighting programme, implemented to reduce the overall weight and carbon footprint of many of their trays.
Finally, Elite trays are manufactured from up to 95% post consumer recyclate in a bid to create a closed-loop recycling process. LINPAC has invested heavily in its in-house supercleaning technology, which is EFSA approved, to ensure its rPET meets the most stringent food safety and hygiene regulations for food packaging.