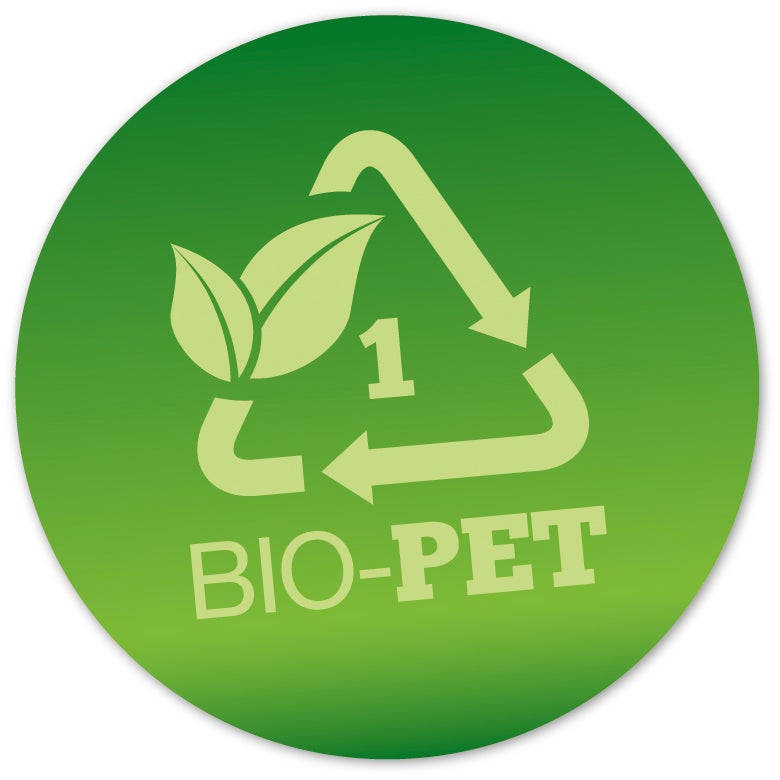 Seufert Transparente Verpackungen can now offer a new material, Bio-PET, which allows producing resource-saving transparent packaging at nearly the same costs as traditional clear packaging.
Bio-based PET (polyethylene terephthalate) is partly manufactured from renewable resources. Seufert is working with Bio-PET film, whose MEG (monoethylene glycol) content is produced from sugar cane. This means that 30% of the Bio-PET is from vegetable origin, thus conserving fossil resources. Bio-PET may be transformed into clear folding boxes, transparent sleeves and die cuts in the same way as standard PET.
The benefits are clear. Thanks to using more renewable resources, less raw material derived from petroleum is needed. This is a subject consumers are attaching more and more importance to and which allows differentiation. Using Bio-PET, brand owners may emphasis their position and attract attention to their products.
"Previous plant based materials, for example PLA (polylactic acid), had one big drawback: price," said managing director Thomas Pfaff. "Our packaging from Bio-PET is now available at nearly the same price as transparent packaging from traditional PET."
Until the end of the year, the German company has a special offer for those, who would like to try Bio-PET: CO2 emissions resulting from manufacturing of packaging from Bio-PET will be compensated through the carbon neutral scheme from natureOffice. For a couple of years, Seufert has been offering their customers carbon neutral printing in cooperation with natureOffice. This service will be free of charge for all users of Bio-PET until end of 2016.
Bio-based PET is being transformed into transparent packaging solutions in the same way as the usual PET films: offset and screen printing, cutting, stamping and gluing are managed in house at Seufert's. Another advantage, especially compared to other materials respecting the environment, is that Bio-PET can be recycled together with conventional PET.
PET is manufactured from around 70% terephthalic acid (PTA) and from around 30% ethylene glycol (MEG). The MEG for Bio-PET is of vegetable origin. This is the current standard for Bio-PET, as it is also employed by consumer brands (for example for the PlantBottle™ from Coca-Cola). Worldwide research into finding a vegetable based alternative for the PTA content is still ongoing.