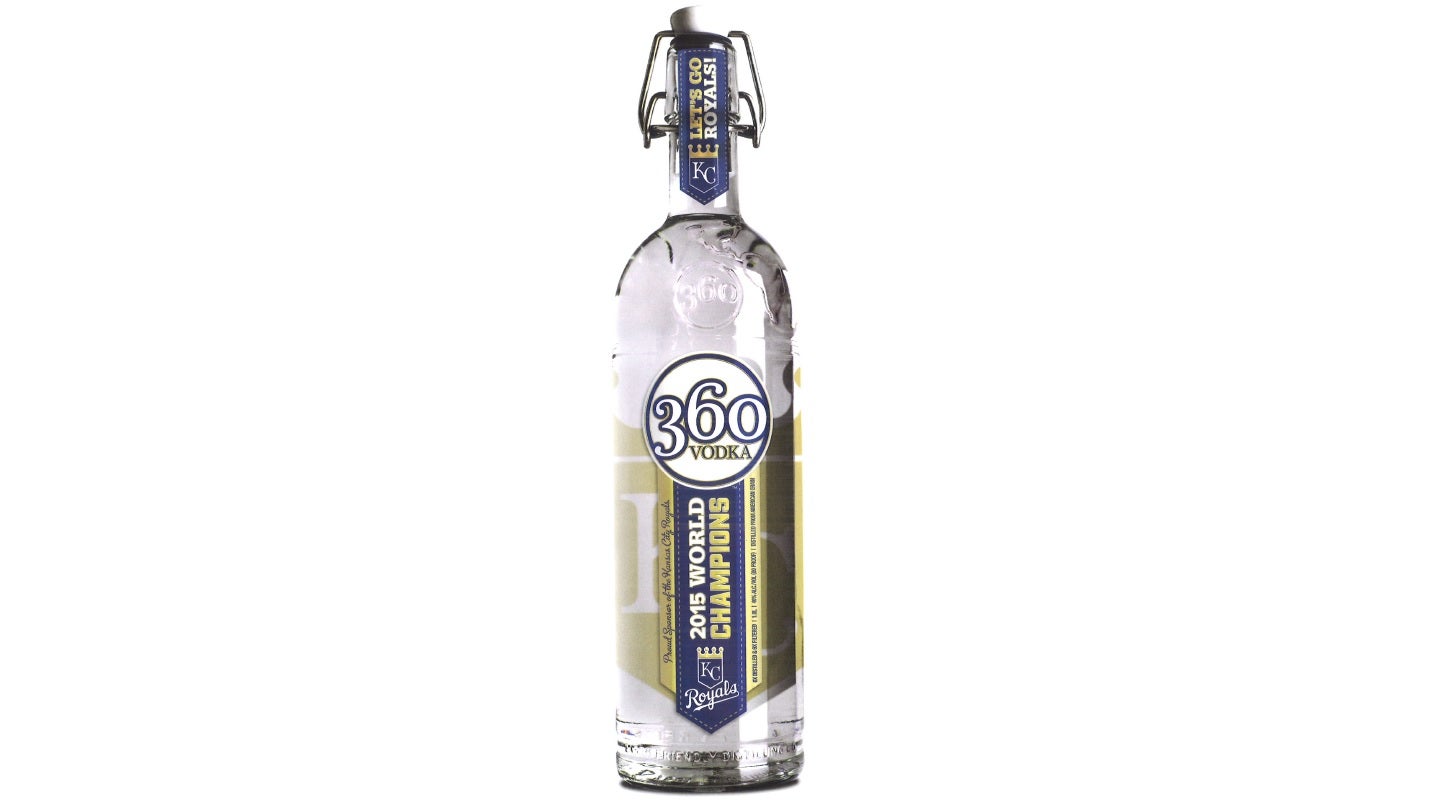 Award-winning 360 Vodka is a Kansas City product, and the distillers are proud local connections.
After the Kansas City Royals won the World Series in 2015, team sponsor McCormick Distilling Co created a commemorative bottle to honour the team.
It was designed with a see-through look with the Royal's crown highlighted in the background. The crown as reflects a glow to the face label when light is shown through the bottle.
The proprietary bottle has the earth, as well as the 360 logo blown into the shoulder of the bottle.
The swing-top is recyclable.