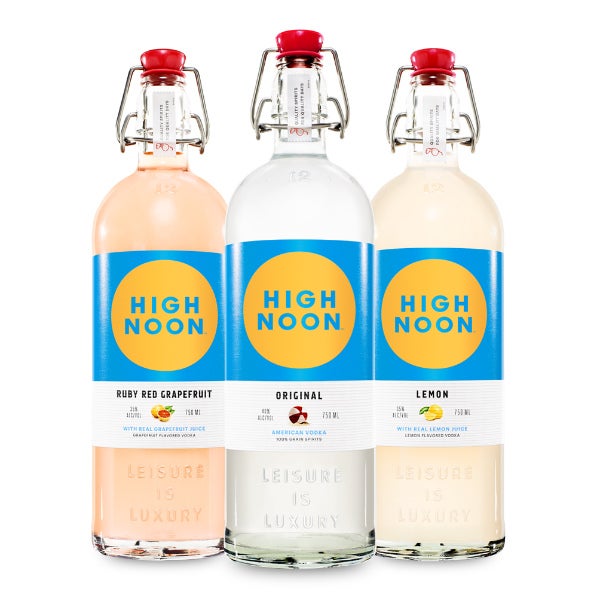 Bespoke bottles have been supplied by Systempack Manufaktur strictly for the High Noon Vodka brand.
High Noon is a distiller of fine, refreshing American vodka. The perfect companion to all those who believe a little leisure can go a long way. Launched in 2017 in selected US regions, High Noon brings a new and exciting offer to the vodka market.
High Noon Lemon is a refreshing mixture of our highest-quality grain vodka, and real lemon juice. Always crafted with care, with no artificial flavours, no preservatives and no corn syrup.
Flavoured with real fruit juice, High Noon Ruby Red Grapefruit is made from only the highest quality grain vodka. Made with the consumer in mind, Ruby Red contains no artificial flavours, preservatives or corn syrup.
The original spirit is grown by trusted, hand-selected Midwest farms to ensure only the highest quality grain vodka is produced.
Bottles have been supplied by Systempack Manufaktur and have been a new development, made strictly for this brand. Four steps in the production process (glass moulding, glass printing, swingtop closure fabrication, bottle and swingtop assembly) provide the filler with a ready to use product, which is in every sense unique in the market.
Your enquiry for specialities is being well taken care of by your independent partner for glass bottle solutions. For further information, send an enquiry using the form on this page.