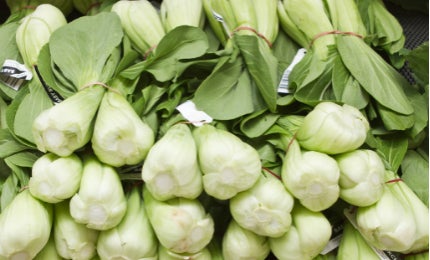 As a durable, tamper-evident and highly printable synthetic paper, Teslin® substrate from PPG Industries is an advanced solution for labels due to its microporous properties.
Formulated with a polyolefin-silica matrix, Teslin substrate contains millions of micropores that absorb inks, toners, adhesives and coatings, locking them into its structure for long-lasting durability.
From identification labels for industrial and commercial products, to warning labels for hazardous materials, and supply chain tracking labels for food and pharmaceutical products, Teslin substrate is a proven label stock that stands up to water, chemicals, abrasion and temperature extremes. It also also secures production information and brand images through high-quality printed text and graphics.
Synthetic paper with high-thermal stability to withstand laser printing
Teslin substrate is compatible with a variety of printing technologies, including digital, offset, inkjet and thermal transfer techniques. Unlike many other synthetic papers, it has a thermal stability capacity of up to 180°C, which ensures it will not melt under the heat from laser printing.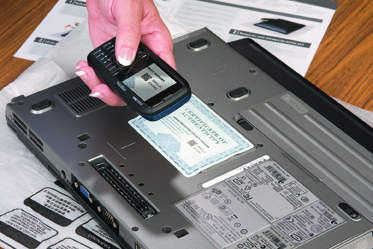 Teslin substrate is a proven brand authentication solution for packaging labels.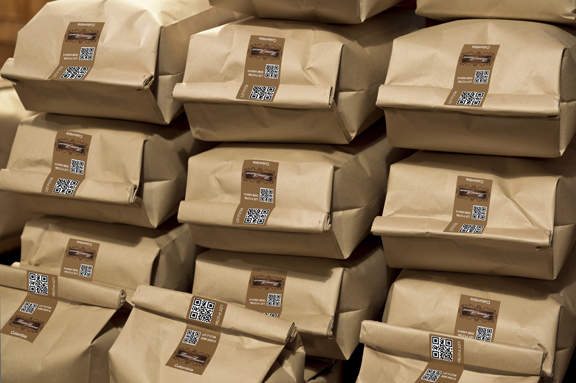 The unique Teslin substrate is a synthetic paper that can be used for items such as coffee bag labeling.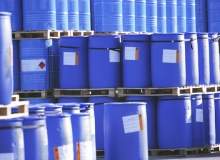 Teslin substrate labels are designed to withstand the toughest and most volatile environments in the chemical and petrochemical industries.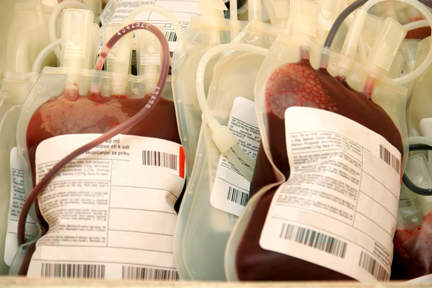 Teslin substrate is a synthetic paper that is flexible enough to be used for specialized applications such as blood-bag labeling, making use of its capability to withstand commonly used techniques for sterilization.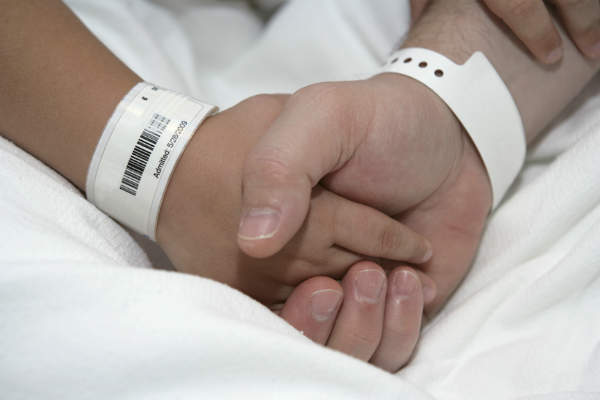 The highly versatile Teslin substrate is used on a broad spectrum of applications, from food to hospital wristbands.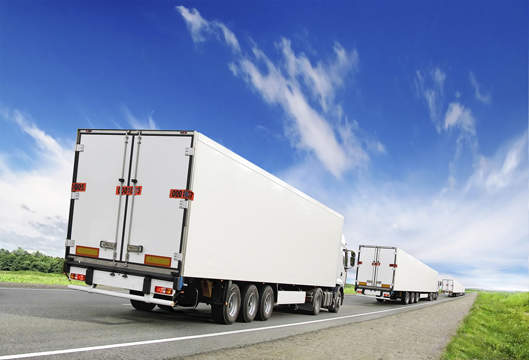 With Teslin substrate, tamper-evident track and trace seals can be produced to ensure that there is clear evidence of when a trailer has been opened during transit.
The necessary properties for high-definition printing for QR codes and other scannable mediums are also provided by Teslin substrate. Long drying times are a thing of the past and there is no need for special oxidising inks.
Tamper-evident and secure labeling for sensitive packaging
As an inherently tamper-evident material that permanently distorts and provides conclusive evidence if tampering has taken place, product label security and durability are provided by Teslin substrate synthetic paper.
When ultra-secure labels are required, Teslin substrate can be manufactured with specific security features embedded within the polyolefin-silica matrix to provide traceability exclusively for and to specific programmes.
Teslin substrate bonds to a variety of adhesive systems to provide multi-dimensional strength and enable customized solutions for specific labeling needs.
Durable paper labels for packaging
Printed data and graphics are practically impervious to scratches, scrapes and scuffs from handling through the ink and toners locking into Teslin substrate's single-layer structure.
Teslin substrate also endures contact with chemicals and water, as well as extreme temperatures. In addition, its performance in adverse weather conditions has been confirmed by its BS 5609 certification.
Teslin substrate is perfect for anti-static label applications due to it reducing the build-up of static. It can also resist dry-cleaning, steam-cleaning and gamma irradiation applications.
Synthetic materials for robust printed labels
Teslin substrate is a versatile printable synthetic paper that is ideal for instances where a highly durable label stock is required.
Microporosity allows Teslin substrate to offer performance benefits such as insulation and cushioning, as well as being lightweight and breathable. Its microporous matrix has absorbent qualities and enables it to create powerful interlocking bonds with laminating films, adhesives, inks, and coatings.
In addition, it is able to endure common techniques used for sterilization and can conform to shapeless surfaces such as labels for blood-bags.