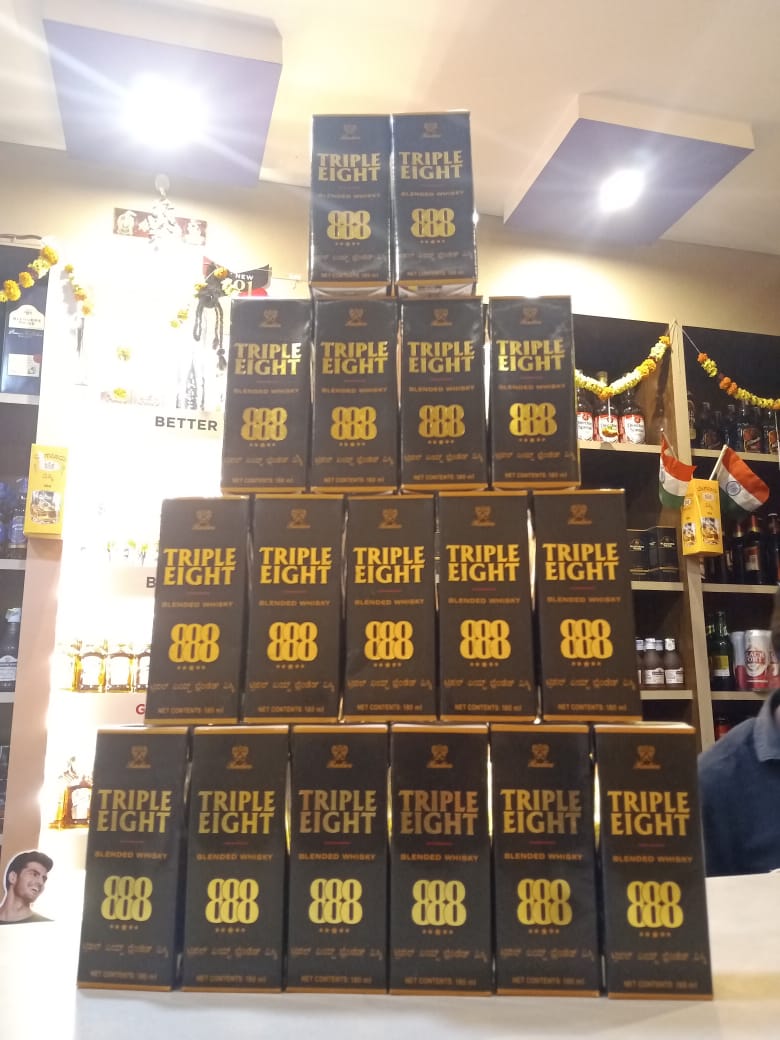 The country's largest Indian-made foreign liquor (IMFL) maker collaborates with the first Indian aseptic packaging manufacturer to introduce new-age packs in Karnataka, India.
Noida, Uttar Pradesh; March 17, 2021: The country's largest IMFL maker, Radico Khaitan, has launched its whisky brand Triple Eight in an iconic pack imbibing foil stamping feature, manufactured by UFlex-Asepto, rejuvenating its aseptic packaging story for its consumers. Triple Eight whisky aseptic packs launched in Karnataka is the outcome of a packaging partnership between both companies to elevate the packaging standards for the IMFL category products and embellish the packs to make them aesthetically superior using unique design blends for brand differentiation.
Elaborating about the unique packaging development, the president and CEO of UFlex-Asepto Ashwani Kumar Sharma said: "We are extremely proud to have associated with Radico Khaitan, which is known for quality blended whisky. The packaging will certainly accentuate its class to create an aspiration reach for its customers. While differentiation through unique packaging experience has always been Asepto's key focus, the steal is the anti-counterfeit quality that is pertinent to prevent the consumption of adulterated liquor, a grave concern for the liquor makers."
While the brand Triple Eight will focus on a better count of blended whisky inside, the startling effects of gold foil stamping and black colour will impart the packs a unique identity. The chief operating officer of Radico Khaitan Amar Sinha said: "We are extremely happy with the results of this association. This is, in fact, the first time that an alcoholic beverage company has ventured into the foil stamping effects in the aseptic packaging space." This has been a result of long labour by both companies to enter with a unique identity for their Triple Eight brand.
"Radico has always been ahead in the innovation and Triple Eight has created a buzz in the market with its iconic aesthetic shelf appeal, encouraging repeat sales."
Sharma remarked that, through this partnership, UFlex–Asepto is proposing uniqueness in aseptic packaging, which was very basic until now. He added: "Asepto's aseptic liquid packaging is a true example of an offering with top-class functionality as well as visually elegant packaging apt for alcoholic beverages." The new-age packaging works in more ways than one by curbing adulteration in the segment, creating great choice for customers on retail shelves and retaining the quality flavours that Radico Khaitan is known to offer.
Triple Eight is a premium whisky and caters to the growing demand in Karnataka. It is now made available in 90ml and 180ml sizes. The six-layered aseptic packaging creates room for an experience for customers to get a great taste of classic-blended whisky in the above price range. The premium whisky maker has used the number 'eight' with the names again as their signature style.