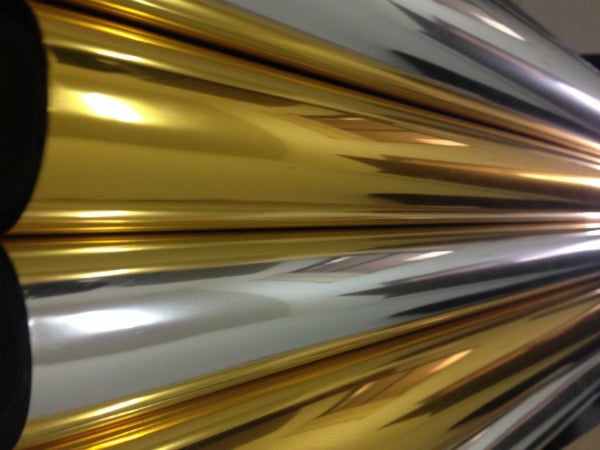 Since antiquity, fine gold leaf has been used for decoration across the world. Gold leaf not only enhances the aesthetics of the surface it is used for decorating but also imparts a premium look to it.
Gold being a precious metal, several attempts were made to replace the leaf with affordable material without compromising on the aesthetics and quality of the end product.
Stamping foil manufacturers' fraternity over a period of time was able to successfully replace the gold leaf with various kinds of foils compatible with different surfaces like paper, board, leather, wood, textile and a whole gamut of polymer substrates.
India's largest global flexible packaging solution company Uflex is a market leader in producing metallic/ holographic stamping foils that are widely used for printing, packaging and textile industry enhancing visual appeal and offering superior brand protection at the same time.
Team Uflex, with nearly two decades of rich experience in developing stamping foils, has developed formulations that ensure high degree of consistency and reliability. These foils are available in silver, gold and a variety of metallic hues. With a right blend of creative expertise, infrastructure and technical capabilities, Uflex delivers foils with superior shine, brilliance and durable impression.
Strong R&D quotient coupled up with extensive market knowledge and feedback received from clients enables Uflex deliver high quality foils adhering to international standards. The flexible packaging major has the required capabilities to meet critical requirements in terms of substrate application, designs and colour matching.
Colours can be really tricky and the pantones often do not work out as prescribed by the customers. Uflex has the skills, capabilities and experience to match the exact pantone and render foils completely in line with the requirements of the customers.
At Drupa, Dusseldorf this summer, watch out for a scintillating range of stamping foils from Uflex comprising:
Graphic Grade Stamping Foil
Textile Grade Stamping Foil
Cold Stamping Foil
Holographic Stamping Foil
Plastic Grade Stamping Foil
Uflex will be in Hall No. 15 at Stand No. C 51 from 31 May to 10 June 2016.
---
Caption: Stamping Foils.