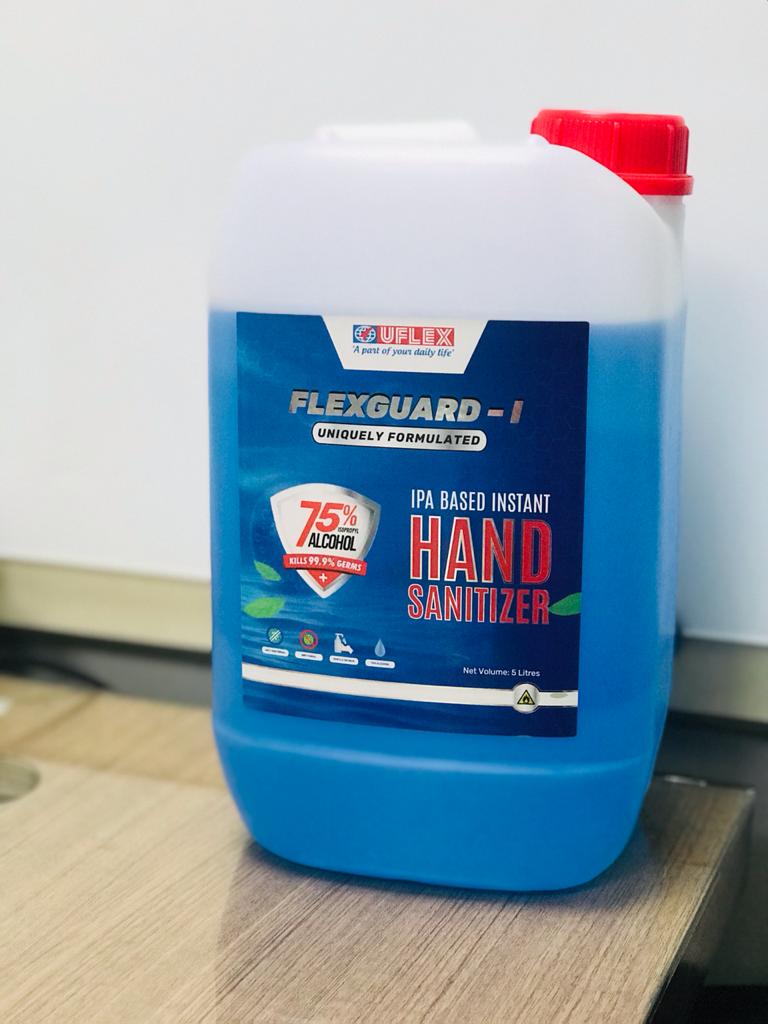 UFlex' Chemicals Business, a leading provider of Adhesives, Printing Inks and Coatings for Flexible Packaging, Mono Cartons and Labels business, has announced the addition of hand sanitiser named 'FLEXGUARD-I' into its product portfolio. The company entered this market segment to foray into the fight against the Covid-19 pandemic. The alcohol-based sanitiser meets the WHO recommended guidelines and is being manufactured at the company's existing plant at Noida.
On the launch of the product, Mr. Rajesh Bhasin, Joint President, Chemicals Business said: "With FLEXGUARD-I, we aim to provide a superior quality of product to our consumers and help in maintaining standards of sanitisation as we fight the pandemic together. We are focusing on catering to the need for large scale usage of this product. This is one of the reasons why we have created this everyday cleaning product that serves the dual purpose of sanitizing hands as well as surfaces."
FLEXGUARD-I sanitiser contains Isopropyl Alcohol IP-75% v/v formula. This hand sanitiser complies with Drugs and Cosmetics Act, 1940 and Drugs and Cosmetics Rule, 1945. It kills 99.9% of harmful germs thereby helping reduce bacteria and viruses that potentially cause diseases. This skin-friendly product comes with a soft fragrance to ensure a refreshing smell after application. The quick drying solution does not leave behind any stickiness on the hands.
The product will be available in pack size of 5 litres and will be supplied via bulk distributors for commercial purpose in schools, institutions, workplace, residential societies, malls, etc.