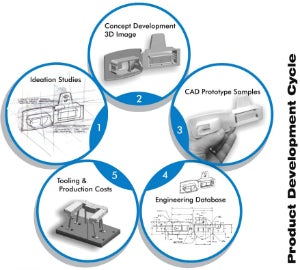 Established in 1945, Allen Field has been providing proprietary and custom-designed fittings for the packaging, woodworking and textile industries for nearly 70 years.
Allen Field offers a large selection of high-quality stock and custom-designed plastic handles, as well as case locks that work well on corrugated boxes, plastic cases and many other applications across various industries.
Box-connecting clips can speed up the packaging process, prolong the use of corrugated boxes and allow easy installation and removal of products being shipped.
Allen Field also offers a variety of POP display aids and small hangers, as well as the Trundler© system to meet your packaging and shipping needs.
All of Allen Field's packaging products are designed to enhance the look and performance of your packaging with the highest quality materials at competitive prices.
With headquarters in Farmingdale, New York, Allen Field has warehouses and facilities in Massachusetts, Virginia, California, the UK and China.
Dedicated employees serve thousands of valued customers in the US, Europe and Asia-Pacific, providing hassle-free outsourcing of manufacturing, warehousing and distribution, backed by quality control at the source.
Keep an eye out for the newest products and projects at Pack Expo, at booth S-7867, and put their experience work for you.
To learn more about Allen Field, please visit the company's website.