Allen Field is the choice manufacturer of proprietary and custom-designed fittings for the packaging, woodworking, and textile industries. Our solutions-oriented approach makes us a recognized leader in the industry.
All Allen Field packaging items, such as plastic handles, case locks, and connecting clips for corrugated boxes, hangers and display aids, woodworking specialties, and custom products, are manufactured to ensure both high quality and low cost. Our products are versatile enough for you to use in the way that they best fit your needs.
Our stock packaging and woodworking components include: plastic handles, case locks, box connecting clips, small hangers, footwear hangers, POP display hooks and rings, plastic and metal shelf pins, drawer hardware, corner protectors, and more.
Plastic handles / case locks for corrugated boxes and plastic cases
Our plastic box handles are designed to enhance the look and performance of your existing packaging and transportation solutions, and to ultimately help you improve your bottom line.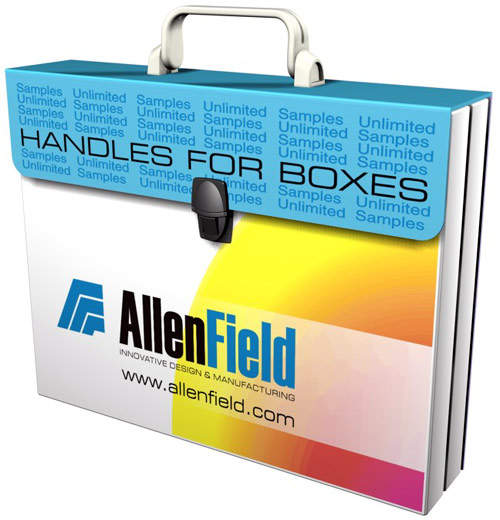 Plastic swivel slide-lock handle.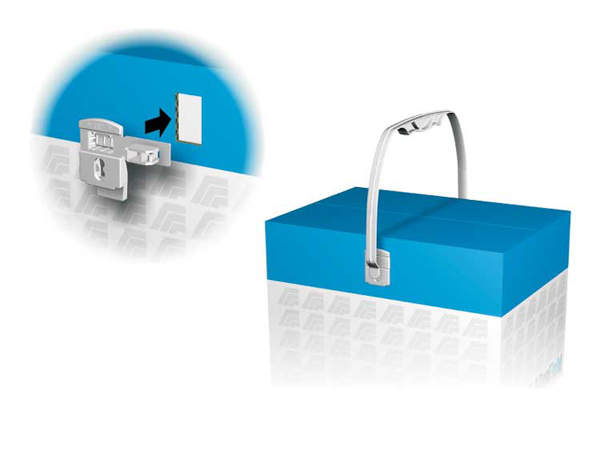 Plastic bucket handle and box adapter.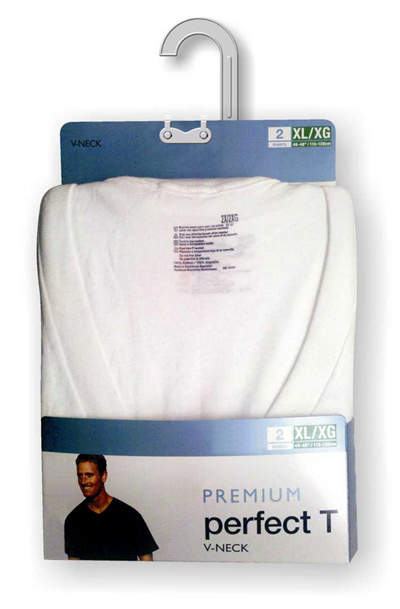 C9 plastic hanger on shirt package.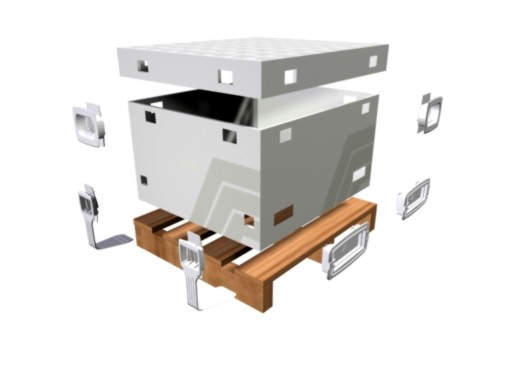 Connecting box clips, demo skid box.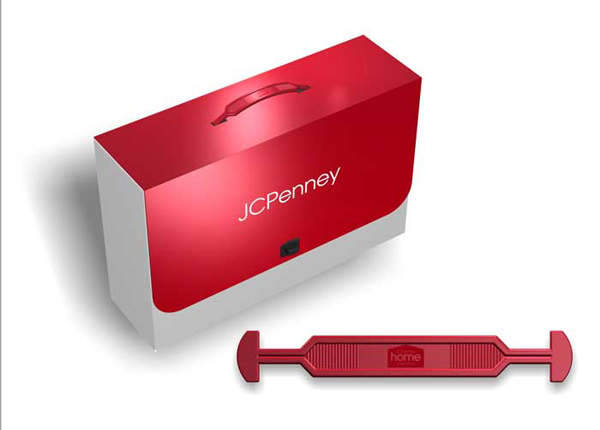 Plastic handle with custom logo.
We offer a large selection of high-quality stock plastic handles / case locks for corrugated boxes and plastic cases, and we can also custom-design and manufacture plastic handles and case locks in various colors, shapes and sizes.
Our plastic handles can be personalized with your company logo as well.
Allen Field plastic handles work well on corrugated boxes, plastic cases and many other applications in various industries. Call or e-mail us for a free sample handle kit.
Box connecting clips / box clips for packaging and shipping
Allen Field Box connecting clips provide ideal solutions to many packaging and shipping issues. Their main utilization is as plastic components inserted into walls of boxes which connect multiple box walls, to attach covers to bottom trays, serve as skid clips, and provide handholds for carrying.
Our box clips offer easy installation, speed up the packaging process, prolong the use of corrugated boxes, eliminate box damage and harm to employees from box cutters, and allow easy removal of the products being shipped.
Depending on the clip you choose, there are various applications. If you have specific requirements for your clips, Allen Field is happy to work with you to create a solution.
Hangers and POP display aids for hosiery, footwear and small apparel
Allen Field offers a large selection of small plastic hangers and POP display aids and to display your products in-store. From sock hangers and shoe hangers to scarf rings, display hooks, and shirt clips, we carry everything you need to display your items for retail. To boost your brand and coordinate with your packaging, custom colors and sizes are available for an additional cost.
Today, our small plastic hangers are sold to more than 300 textile mills worldwide as well as to countless other apparel companies.
Woodworking specialties for cabinetry closets and institutional furniture
Allen Field's stock line for woodworking specialties includes shelf supports, shelf pins, shelf locks, drawer slides and hardware, corner blocks, corner protectors, and portable Gizmo drilling machines.
Additionally, we offer custom manufacturing to create the exact woodworking components you need. Our industry expertise enables us to be successful in a variety of projects utilizing both plastic and metal materials.
Custom design and manufacturing of high-quality molds and tooling
Our vast network enables us to manufacture high-quality molds and tooling at great prices. Our custom manufacturing services include plastic injection molding, die-casting, metal stamping, CNC machining, and light assembly.
We also provide customer design and product engineering services, as well as product component sourcing. We are not content with delivering a high-quality 'off-the-shelf-product' for a good price. We want to design a part for your product that helps it work better, cost less, and sell more.
Please use the form below to send us your business enquiry.