Promens MH, a business unit of the Promens Group, is a world leader in innovative plastic rotational moulded products for materials handling. It provides solutions to customers' needs in storing and transporting materials like chemicals, food, etc. Using the rotational moulding process, we produce a wide range of:
Transport containers (food, chemicals and others)
Transport silos
Pallets
Storage tanks
Spill containment
Insulated containers
Our products are manufactured at five locations in Europe. The following products represent only a part of the extensive materials handling product range; the whole range can be found at Promens' website.
Chemicals transport containers
The following transport containers are UN-approved and available in several versions and sizes:
The iCon had to pass more than the obligatory UN-tests to demonstrate all its safety aspects. It has passed the vibration test as well as a wide range of other tests representing the rigours of everyday use. And it could only pass because of its innovative design; the sandwich construction of the outer container which at the same time is the integrated spill containment, the extra spill containment at the outlet area and also ergonomic improvements add to its total safety concept. It is now also available as a full containment version which is emptied through a dip tube. The iCon chemicals transport container is a WorldStar Award Winner.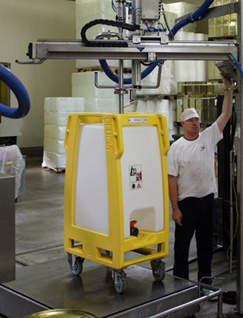 The ConTracer wireless tracking and tracing system allows the owner to monitor his container fleet and furnishes 24 hours-a-day information about the location of the container and its content level.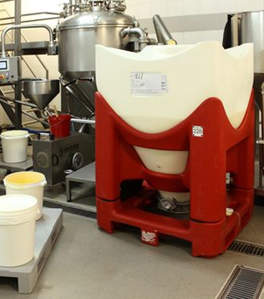 Hoppers are used for the transportation of high viscous, powder and bulk products both in the food and non-food industry.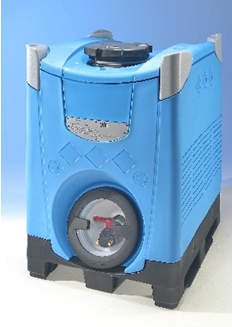 The iCon heavy-duty, multi-trip container with integrated spill containment.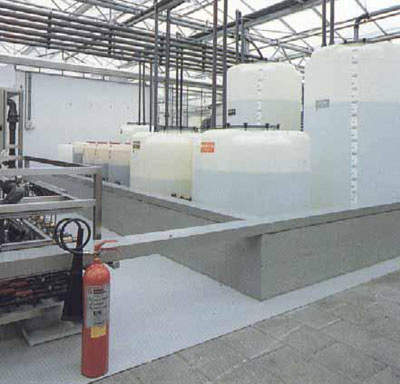 We offer a range of all plastic storage tanks (made of polyethylene) in several sizes to store liquids both indoors and outdoors.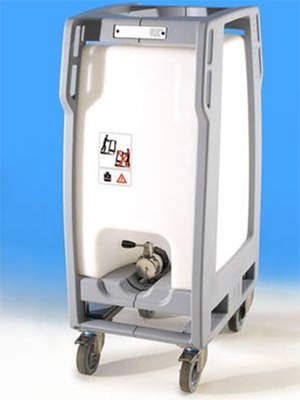 Promens Cruzer 300l liquid product container in the food and non-food industries.
The newest development is the Varibox, a recently introduced UN-approved, multi-trip all plastic transport container that can do the job of the so-called 'single-tripper' but with improved accessories and at lower costs during its up to ten years of use. This new and unique IBC (1,000l) offers many advantages, amongst others 100% discharge, stackable, free of corrosion and a RFID-tag for monitoring purposes. The Varibox is built to last and by choosing the Varibox you choose safety you can trust.
For ease of transport in combination with providing integrated safety Promens developed the Drumtainer. When supplying your products in drums, with the Drumtainer you can now provide additional service to your customer. The Drumtainer facilitates easy transportation and acts at the same time as spill containment, so there is no need for your customer to lift the heavy drum on to separate spill containment in those difficult to reach places. The Drumtainer, a service which sets you apart from your competition, is a WorldStar Award Winner.
Liquid, powder and bulk products transport containers
Hopper transport silos are used to handle (internally and externally) highly viscous products, powders and bulk products. Promens has developed a range of hoppers which will provide ease of transport, storage and handling in several industries such as food and pharmaceuticals. But also they allow the content level to be seen, are less heavy than their stainless-steel counter parts and will cause less damage to floors and walls.
The hopper is available with vertical outlets (maximum 12in) and horizontal 2in and 3in outlets. It has recently also become available in ATEX version and nitrogen version (N2). The Cruzer is a 300l mobile container allowing liquid products to be transported even through small standard doors without the help of a fork lift truck. This container is used for several applications in the food and pharmaceutical industry. It is ideal to get your product even in to the smallest outlets, and for internal use as well.
Insulated containers
Our insulated containers are designed to keep contents cold or warm for long periods of time.
We offer a wide range of insulated boxes in several sizes with extraordinary insulating properties because of the polyurethane foam in between the double walls of the containers. Parts of the product range are also tubs specially designed for the meat and food processing industry.