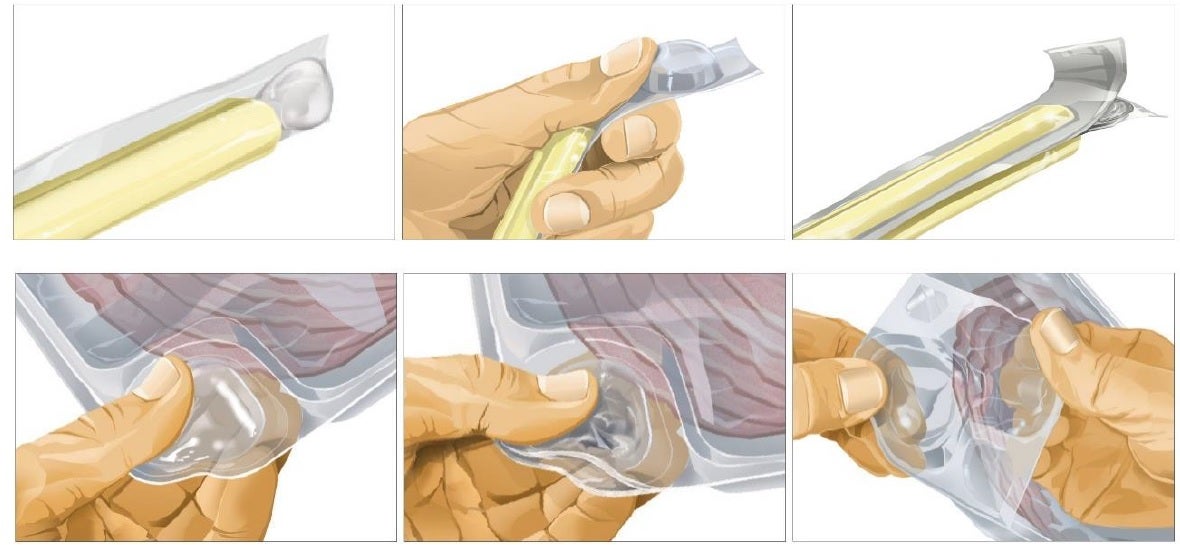 Flextrus has launched the first cooperation agreement in Europe with PopPack LLC, offering new 'bubble in the seal' technologies to easily open flexible packages.
The innovation is based on a simple concept using a bubble with air as a lever to easily open packages when the bubble is popped.
Flextrus will exhibit the PopPack easy open feature and prototypes at the Scanpack exhibition in Gothenburg, Sweden, 20-23 October. Visitors to the Flextrus stand B05:20 are invited to 'pop open' the new easy open packaging prototypes.
Flextrus business development manager Ronny Gimbe said: "This is a bright new world for easy open packaging. PopPack's technologies will broaden Flextrus' product offering with additional alternatives for consumer convenient packaging.
"We look forward to working with new and existing customers to implement these new easy open packaging features for consumer market opportunities in Scandinavia and Europe."
The PopPack solution is suitable for consumer products packed in pouches and thermoformed packages, flexible as well as semi-rigid. The packages are easy to open and can be combined with reclosing feature eliminating the need of scissors, knives or teeth to open flexible packages.
PopPack produces an attractive 'popping' sound, which instantly engages the consumer and provides assurance of a pack with fresh contents and which has not been tampered with.
PopPack received the 2015 Packbridge Easy Open Award and the Packaging Innovation Award for Creative Technology at Japan Pack 2015 for its novel 'bubble in the seal' easy-to-open packaging.
Our own targets as one of the leaders in packaging market and increasing requirements of our important customers lead to the decision to reinforce our...