The German company Seidel produces high-quality aluminium design components and complete packaging systems. Known as a market leader in the beauty-packaging area, Seidel is a specialist in developing and producing sophisticated aluminium products. Our clients are mostly cosmetic companies, but we also supply the automotive and pharmaceutical industry, as well as manufacturers of writing utensils.
ALUMINIUM PACKAGING COMPONENTS AND SYSTEMS
Seidel's core competence is deep drawing of aluminium and subsequent surface refinement by a special anodising process. We can realise the most challenging designs due to the expertise we have acquired over decades, and our state-of-the-art technology.
At Seidel we rise to today's market challenges by adhering to three fundamental tenets: innovation, automation and creativity. By combining first-class technical expertise, maintaining and updating our cutting-edge production facilities, and empowering leading design experts, Seidel intends to remain at the forefront of manufacturing excellence.
A prime example for an exclusive product is the packaging system for Procter and Gamble's fragrance 'Boss-in-Motion,' consisting of two mounted aluminium half-spheres. This turnkey-product shows further competences within the company – in-house injection moulding and fully automated assembly – which complete Seidel's profile as a full service supplier.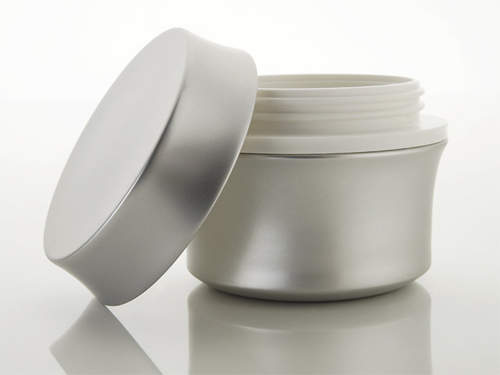 Aluminium <em>cr&#232;me</em> jars designed by Seidel.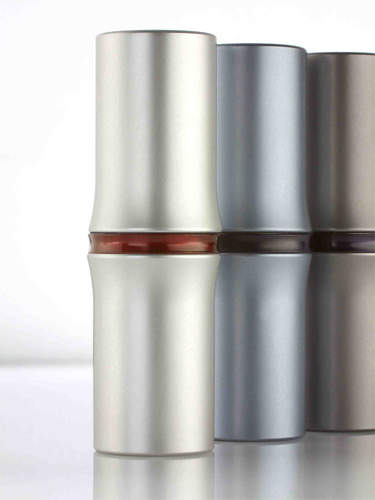 Aluminium lipstick cases designed by Seidel.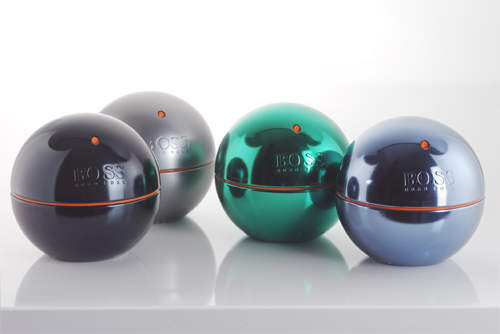 The packaging system for the fragrance 'Boss-in-Motion': two mounted aluminium half-spheres, with various anodising colours to create different versions.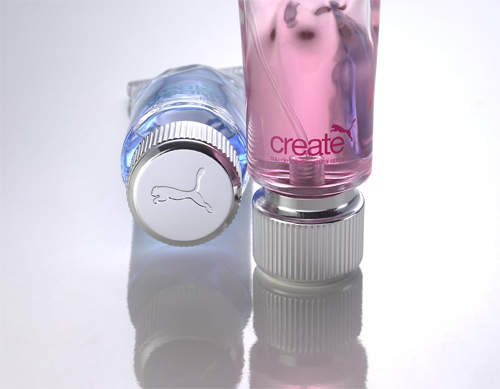 An aluminium cap for Puma's twin fragrance <em>Create</em>: the design and the engraved Puma-logo, as well as the shiny silver colour, demand the highest requirements in development and production.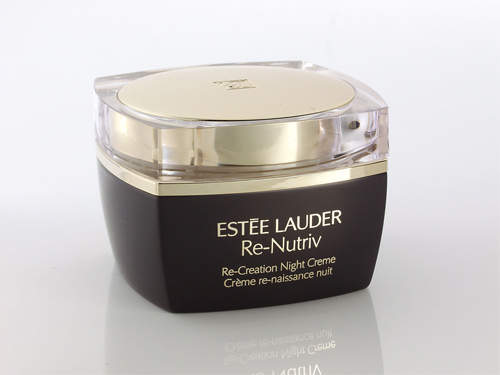 <em>Cr&#232;me</em>-jar for the <em>Re-Nutriv care</em> series from Est&#233;e Lauder – completely manufactured by Seidel.
COSMETIC INDUSTRY ALUMINIUM PRODUCTS
Seidel supplies the cosmetics industry with aluminium products for three main areas:
Perfume: caps, closures and collars for perfume flacons
Colour cosmetics: lipstick and mascara casings made of metal, and caps and closures for cosmetic pencils
Skin care: complete crème-pots and lids made of aluminium, design components, and caps for tubes
Our customers include global players such as AVON Cosmetics, Estée Lauder, L'Oréal, and Procter & Gamble, to name but a few. They appreciate not only the invariably high product-quality, but also our flexible and fast method of reacting to customer inquiries. Often we co-develop design ideas together with our customers – from the first idea to the final product.
The motto 'living design' underlines Seidel's extended services: in the past cosmetics companies approached Seidel with concrete design ideas we generally industrialised. Now we also offer our own design ideas to our customers, and agencies in New York and Paris enable us to work closely with our global customers.
AWARD-WINNING ALUMINIUM COSMETIC PACKAGING AND DESIGNS
A proof of Seidel's performance was seen at the P&G Prestige Products Innovation Awards 2006. At the Suppliers Review Day of Procter & Gamble Prestige Products, in October 2006, Seidel was awarded for its proactive approach of proposing solutions for designs and packagings.
Seidel's utmost concern is to offer an excellent service to support our customers in achieving their ambitious objectives. Therefore we will do our very best to continue our long-term, trustful customer relationships.