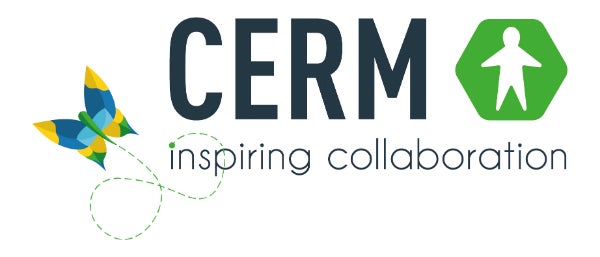 At the recent Labelexpo Americas, Cerm demonstrated how its solution goes beyond MIS to provide complete business management and automation solutions for the narrow web printing industry.
In Cerm booth number 5912, the company demonstrated its end-to-end MIS solution, highlight industry partnerships, and host a seminar on the positive impact automation solutions have on the narrow web printing industry.
Geert Van Damme, managing director at Cerm, said: "Inspiration is not a term you hear often in narrow web labels, but to Cerm, it is our guiding principle. Actively listening and collaborating with our customers inspired us to solve one of their biggest challenges: improving the flow of information in the narrow web printer's organisation.
"This inspiration led us to develop solutions that enable all team members, from the production manager and stock controller to the accountant and general manager, to have access to the same information and work from the same page. This type of collaboration improves efficiency and overall productivity, leaving more time to focus on the core business. That's the power of inspiration."
More than MIS
At the heart of Cerm's solution are eight specific modules, each supporting a critical step in the printer's integrated workflow, from estimating to shop floor data collection to invoicing. Connecting these modules provides the narrow web printer with a way to go beyond just MIS and enable a more effective business and production environment.
The modules are included within three product categories:
shopfront: Web4Labels is an all-in-one digital shopfront for online quoting and managing of assets, providing a critical resource that lets sales people and end-customers order labels and quickly get accurate quotes remotely
shopfloor: The modules in this category deliver insight into operations, including capacity and utilisation per machine and how they can be optimised to reduce changeover times. Stock, inventory and raw material data are also available, as well as crucial details for shipping
backoffice: Cerm backoffice includes specific solutions to relieve the practical problems that come from printing a larger number of different products with smaller print runs. Produced quantities and shipping information are taken from the shopfloor to automatically generate shipping notes and invoices
Printers can choose the modules that meet their needs today, then add more as their businesses grow.
Learning Opportunity During Labelexpo
At Labelexpo Americas 2016, Cerm hosted an interactive session entitled 'Implementing an effective MIS software system for enterprise-wide profitability'.
This session, featuring Andrew Boyd, vice-president of Blue Label Digital, provided insights and personal opinions on how MIS can be a collaborative tool that enables printers to stand out from their competition.
The session was on 14 September. Topics covered included:
Selecting the right MIS solution for your business
Utilising your data for profitable decision making
Automating workflow with MIS
The power of partnerships at Labelexpo
For years, Cerm has been committed to working with industry leaders to create true end-to-end solutions that extend the value of its technology and that of its partners. Used together, this ecosystem of solutions enables customers to better meet the growing demands of their businesses in a highly competitive and rapidly changing marketplace.
Cerm's commitment to building this ecosystem can be seen in the range of Cerm partners that are also supporting the narrow web label business and exhibited at Labelexpo America. These partners include HP Indigo, Screen, AB Graphic, and Xeikon.
Cerm's foundation is in the print industry and its future is about growth.