American Packaging (APC) is a privately held flexible packaging converter company specializing in ten color flexographic and ten color rotogravure printing, multi-ply extrusion, co-extrusion and adhesive laminating of film, paper and foil.
APC increased sales organically from $210m to $280m+ over the past five years through investment in people, facilities and equipment. It has a corporate sustainability team and divisional green teams which focus on internal and external efforts to improve all aspects of sustainability (social, economic and environment). To further its commitment, APC has started the certification process of ISO 14001 for its environmental management systems.
Over the past ten years APC has invested $150m+ in new equipment and facility upgrades to maintain its position as top supplier to many of the world's best known consumer products and medical companies. 
Roll-stock, labels, lidding and preformed pouches and bags
APC produces roll-stock, labels, lidding and preformed pouches and bags with a variety of special features.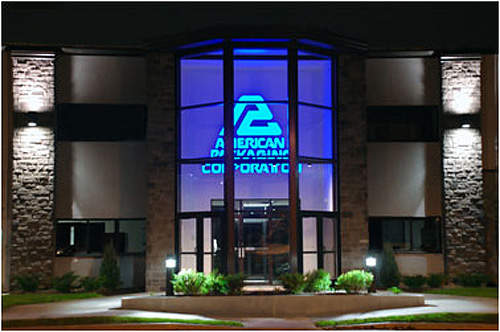 American Packaging Headquarters.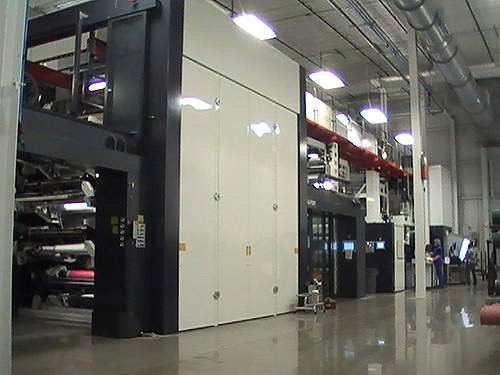 Flexography press.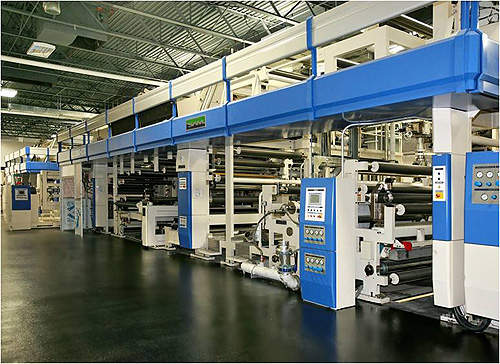 Extrusion laminator.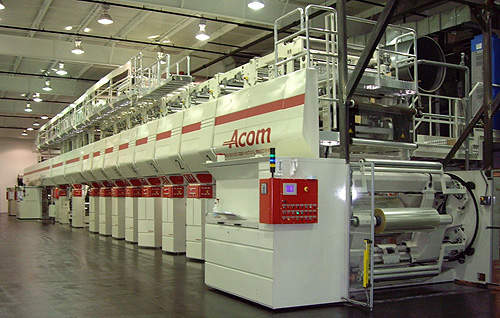 Rotogravure press.
APC has three non-union manufacturing facilities dedicated to distinct converting processes. The company believes dedicating resources to innovation, product development, employee training and equipment upgrades that are specific to the distinct converting processes provides its customers with the latest in technology and the highest levels of quality and service. 
Digital plate-making and high-definition flexographic printer
APC has in-house digital plate-making and is a certified high-definition flexographic printer.
Each of APC's three facilities is ISO9001:2008 registered, GMA-safe accessed, AIB superior rated, IMS approved and OSHA VPP star-worksites. 
The ability to constantly identify and commercialize new opportunities is crucial to success. For over 100 years, APC has been identifying and commercializing such opportunities. Its broad-based capabilities allow APC to effectively support many markets, including dry foods and mixes, confection, dairy and produce, frozen meats and meals, medical and pharmaceutical, personal care, pet food, agro-sciences and industrial applications.
Packaging product development, process improvement and quality systems
APC's technical staff has a vast knowledge of substrates, resins, inks, adhesives and coatings to meet each customer's packaging requirements. Each APC facility has dedicated technical staff responsible for product development, product improvement, process improvement and quality systems.
Customer packaging equipment service
APC has a field technical service group with personnel located in each region to service the operational needs of its customers via frequent facility visits to audit the performance of customers' packaging equipment, to assist the customers' operators in increasing machine out-put, to expand their understanding of the packaging specifications provided and to identify ways to reduce cost and improve the quality of each customers' packaged products.