Established in 1988, Atwell's has grown to become the UK's leading independent supplier of self-adhesive labelling systems. Atwell systems are engineered to be easy to operate, reliable and efficient.
We invest a considerable amount of time and energy in understanding our customers' needs so we can support them to the best of our ability, using a programme of system development while re-investing in our future.
Self-adhesive labelling systems
Our typical systems include:
Semi-automatic start-up systems
A range of fully automatic machines for wrap-round bottle labelling
Tri-roller systems for applying labels in register
Tapered pot labellers
Front and back systems
Top and bottom labellers
Carton and pallet labelling systems
Cross-web labelling systems
A range of self-adhesive and linerless print and apply systems
As part of Atwell's ever-increasing range of products and services, we offer a complete design and printing service for self-adhesive and linerless labels. We also offer: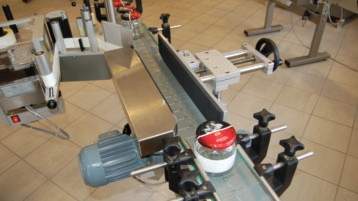 The WRAPROUND labelling system features an optional 50-label programmable memory.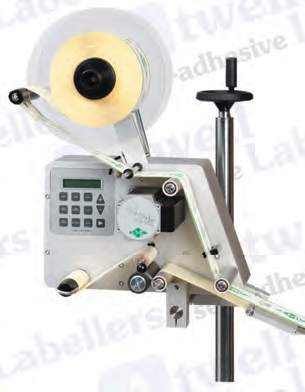 Our stepper label head accommodates label rolls of up to 270mm in diameter.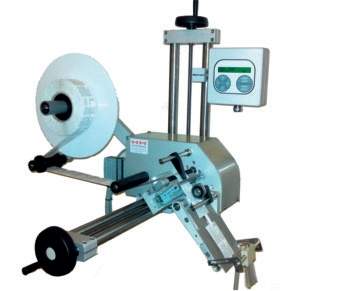 Atwell's linerless label head is CE and EU certified.
RFID labels and labelling systems
Specialist label verification systems
Desktop and in-line printers including hot foil, thermal transfer and CIJ / DOD
We design and build all of the systems supplied to ensure they meet and exceed our customers' expectations. In addition, every system is installed by our own fully trained and knowledgeable engineering service team.
Atwell's label applicators are built to suit almost all environments and applications, including one-off bespoke machines incorporating fully programmable IP55 and IP65 label heads available for the UK and export markets.
Wrap-round labelling system
Atwell's WRAPROUND labelling system is a simple solution for cylindrical or tapered containers, thanks to its angled label head and adjustable bottle rotation unit, which can be easily altered by turnwheel for different sized packs. Conveyors can also be supplied in various sizes to suit each product, while the quick-release backing pad reduces changeover times.
The WRAPROUND's label head can incorporate a small or large-area thermal transfer printer, hot foil coder or ink jet printer for printing barcodes, expiry dates, batch numbers and pricing information directly on to the label, prior to application. The system can be used as a standalone unit or as part of an integrated production line, with labelling speeds of 40ppm-220ppm.
Stepper label head
Our AL2-120S system is a programmable stepper label head, featuring an operator-friendly display panel with 25 label settings and password protection. Changeover times are minimised by the system's auto label detection, with an optional remote-mounted keypad and wipe-clean display.
The AL2-120S can be top, side or bottom-mounted and is available in left or right-handed versions. Hot foil or thermal printers can be used to print use-by dates, batch numbers and barcodes, with 120mm or 200mm label web formats and accuracy up to ±0.5mm.
Linerless label head
The Hi-Speed linerless label head from Atwell benefits from a compact design and flexible application; it can be used for top, bottom, side and wrap-around applications. It can also be integrated as part of an existing labelling system and fitted with an optional in-line printer.
No liner means no waste, making this an environmentally friendly system that uses 100% of all paper. With 60% more labels on its reel, the Hi-Speed linerless label head requires minimal roll changes, which can result in a 30% reduction in labelling costs. The system can apply up to 150 labels/min.