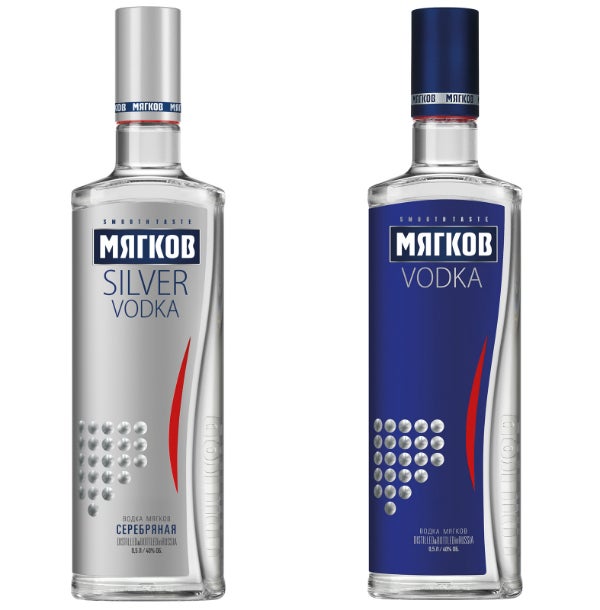 Labels for Myagkov vodka show how to protect a product strengthening its attractiveness.
Myagkov vodka is one of the leaders on the Russian market in the sub-premium segment. Its exclusively soft taste is achieved by the use of unique production technologies, only natural ingredients, pre-softened water and a special filtration method.
Redesign of the packaging has significantly changed the product making it more premium class, modern and attractive to the customer. The sophisticated and stylish label not only protects the product from counterfeiting but enormously differentiates it from the competitors.
CCL Kontur has developed and implemented an innovative process of self-adhesive labels production especially for Synergy. The technology is based on two core elements:
Material with an individual positioned image produced with a matrix for each specific label
Special equipment allowing to register holographic elements on the material with the printed image
The unique thing about the technology is that it helps to simultaneously cope with two tasks spirits producers face, protection from counterfeiting and attraction of customers. An individual material and sophisticated printing process prevent the label from reproduction. Various holographic elements, including 3D images, Fresnel lens, complex background and finishing techniques create a bright and appealing product.