CCL is a global specialty packaging company, headquartered in Toronto, Canada, that provides superior, innovative packaging solutions to the premium food and beverage, home and personal care, healthcare and specialty markets worldwide.
With its global set-up CCL can offer to the industry pressure-sensitive labels, and shrink and stretch sleeves in all types of printing technology. The company's global footprint enables CCL to service customers within proximity around the world. Many multinational companies appreciate the benefit of harmonized product and service levels and the ease of doing business with one partner for multiple markets.
Premium decoration packaging solutions
The extensive portfolio of premium decoration solutions allows CCL to approach new projects with a macro-view. Irrespective of container type, shape and size, CCL will find the best decoration or promotion solution for your brand and will help you make the right choice.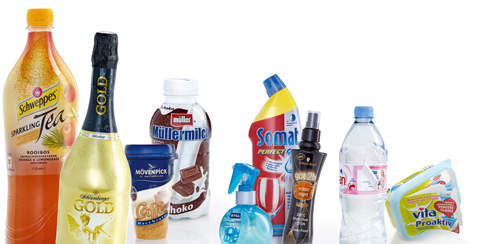 High-impact graphics are key to brand differentiation in the store shelves and drive consumers' decision-making especially when they are faced with a sea of product choices.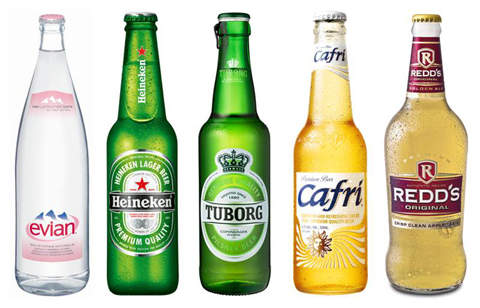 The CCL patented WashOff label is a PSL which can be removed in industrial bottle washing machines, minimizing the water, chemical and energy consumption.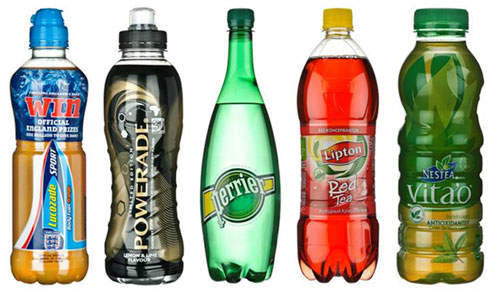 The super stretch sleeve of CCL provides the perfect fit to create a 'second skin' and an alternative cost-effective decoration option for shaped containers.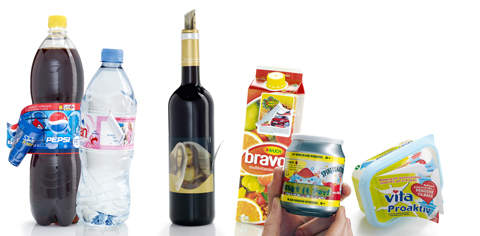 CCL offers a wide range of promotional labels and special effects with unlimited creativity to increase your sales: different speciality varnishes and inks, 2-ply label, window label, booklet, stickers, etc.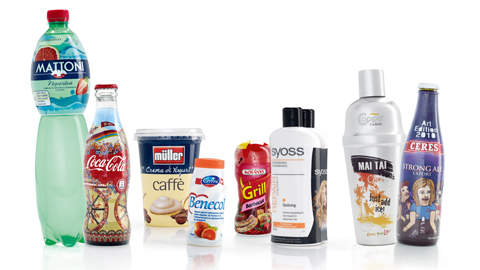 The shrink sleeve is an 'adaptive' and flexible decoration medium for nearly every container shape. The package can also be used as a sealing. They are suited to single products or multipacks.
CCL operates sophisticated and industry-leading laboratories for quality assurance, specializing in R&D. Scientists and application engineers are able to simulate critical processes being part of the customers' activities. This culture, focusing on R&D, has resulted in many international patents and customized solutions, which have revolutionized the industry (e.g. the WashOff label).
Pressure-sensitive labels
Achieve the highest on-shelf impact for your brand with the optimum solution in visual, sensual and premium decoration. CCL Label passionately works with you to deliver true innovation and groundbreaking solutions for the optimal packaging of your product.
Pressure-sensitive labels are a very effective marketing tool and are being used by most of the top beverage producers, cosmetic industry, etc. around the world. Besides clear films for 'no-label-look' decoration, there are many other features available: lower costs than direct print, more creative options compared to direct print or paper wet glue labels and great application performance. Special effect inks / varnishes / functional features can be built into pressure-sensitive label solutions.
Shrink sleeves
Top to bottom, 360° decoration in perfect printing quality with a shrinkage ratio of up to 80% – shrink sleeves guarantee the highest level of attention and maximum flexibility for an exceptional shape of your product.
Premium printing quality due to an offset / gravure printing technique, creative finishing with unique tactile properties or metallic effects combined with attractive pearlescent lacquers realize the highest on-shelf impact for your product.
With the following promotional solutions the shrink sleeve becomes an integral part of your marketing concept: multipacks, scratch-off pads, inkjet coding, integrated collectable stickers, booklets, etc.
Stretch sleeves
Stretch sleeves are ready-to-use labels which, as the name implies, are stretched and applied onto the container without the use of adhesives. Their natural elasticity is all that is required to hold them in place.
The new Triple S® technology (super stretch sleeves) allows the application of sleeves to bottles which previously could only be labeled with shrink sleeves. Triple S® represents a breakthrough in stretch sleeve technology.
Sustainable pressure-sensitive labels
The reduction of carbon and water footprints has become a major target for everyone. CCL is very pro-active about minimizing its environmental impact. CCL's commitment to sustainability goes far beyond standard legal requirements with concepts including the use of thinner and recyclable materials, participation in closed-loop recycling initiatives, and utilizing renewable energy sources.
CCL was the first label company to launch clear pressure-sensitive labels for returnable bottles which could be washed off in industrial bottle washing machines. The use of the patented 'WashOff' labels minimizes water, chemical and energy consumption in bottle washing machines.
In 2005 Carlsberg was the first global brewer to benefit from this CCL innovation and other companies have since introduced their brands to the benefits of WashOff technology.
About CCL
More than sixty years of growth, innovation and success has made CCL a world leader in the specialty packaging business.
CCL Industries employs approximately 9,800 people and operates 87 production facilities in 25 countries on five continents, with corporate offices in Toronto, Canada, and Framingham, Massachusetts. CCL Label is the world's largest converter of pressure sensitive and film materials for a wide range of decorative, instructional and functional applications for large global customers in the consumer packaging, healthcare, automotive and consumer durables markets.
Extruded plastic tubes, folded instructional leaflets, precision printed and die cut metal components with LED displays and other complementary products and services are sold in parallel to specific end use markets.
Avery is the world's largest supplier of labels, specialty converted media and software solutions to enable short run digital printing in businesses and homes alongside complementary office products sold through distributors and mass market retailers. CCL Container is a leading producer of impact extruded aluminum aerosol cans and bottles for consumer packaged goods customers in the United States, Canada and Mexico.
CCL is looking forward to cooperating also with you in challenging projects. CCL is at your disposal wherever in the world you are. We speak your language – so just give us a call and profit from our flexibility and cost-effectiveness, environmentally friendly production processes and unlimited visual possibilities.