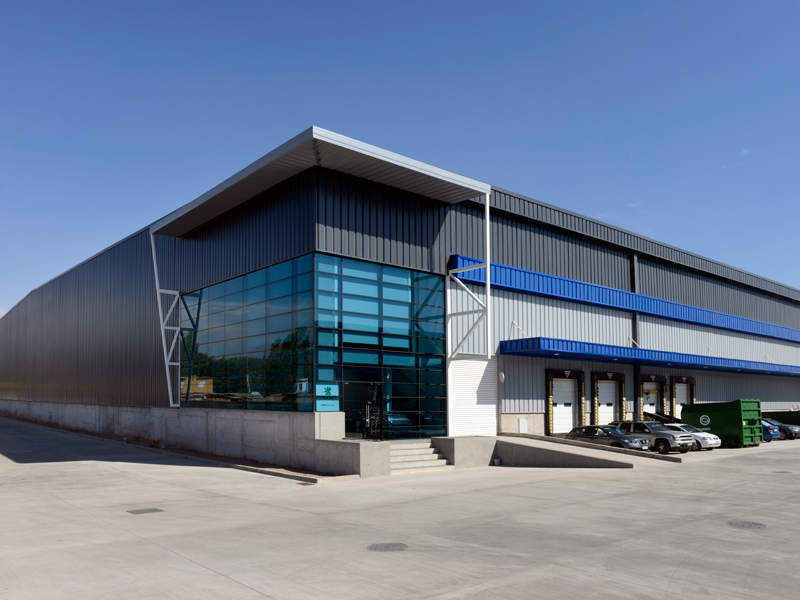 UPM Raflatac's new label stock slitting and distribution terminal is located in Santiago, Chile. Credit: UPM Raflatac.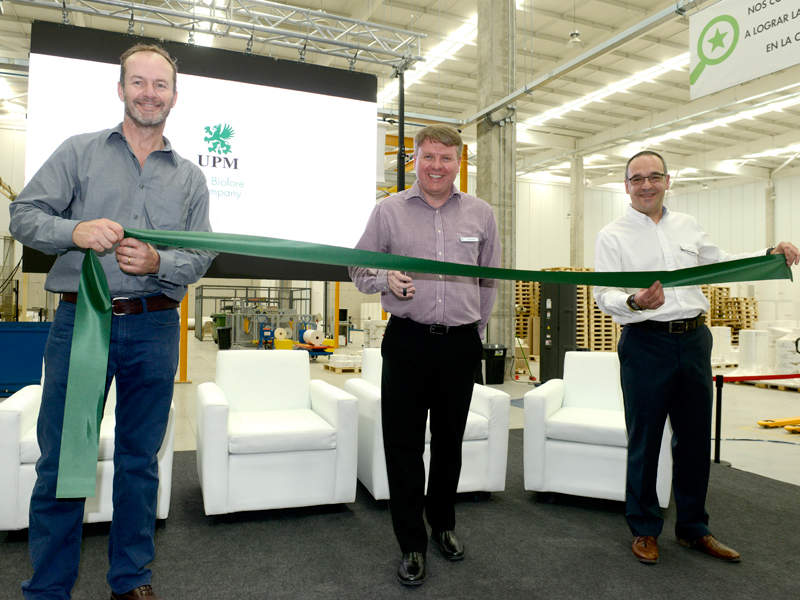 The new slitting and distribution facility was inaugurated in January 2018. Credit: UPM Raflatac.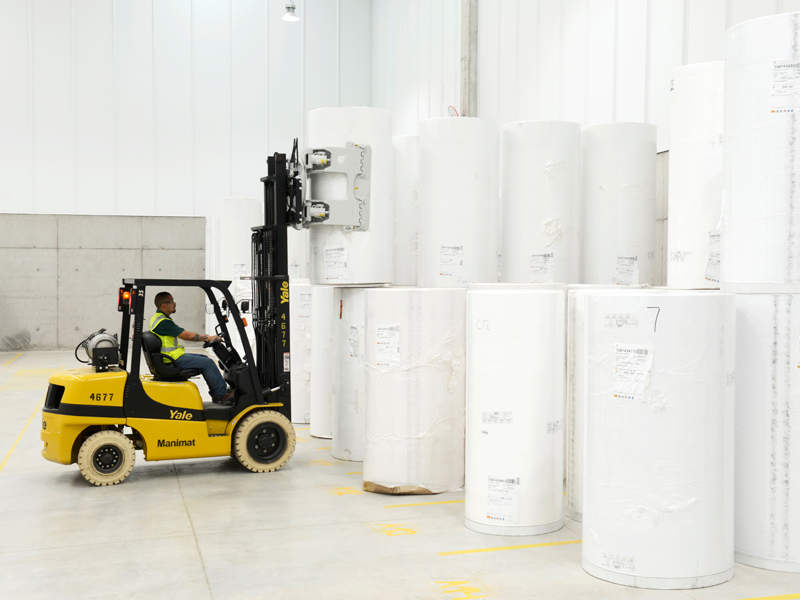 The Santiago facility is installed with two metre-wide slitting capabilities. Credit: UPM Raflatac.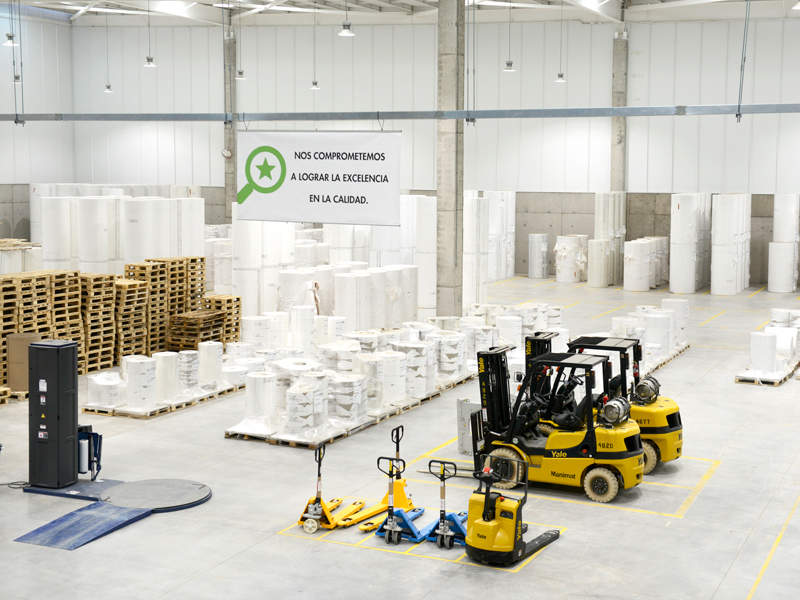 The slitting and distribution centre provides trimless offerings on selected materials. Credit: UPM Raflatac.
UPM Raflatac opened a new label stock slitting and distribution terminal in Santiago, Chile, in January 2018. The new facility is located in the Lo Boza industrial sector adjacent to Santiago International Airport in Santiago, Chile.
The Chilean facility is built as a part of the company's expansion into the Latin American label market. UPM will use the new terminal to expand its customer reach in Chile and explore growth opportunities in and around the region.
Construction of the slitting and distribution terminal started in 2017 and was completed within a year.
The facility will become part of UPM Raflatac's Americas Terminal Network, which also includes other facilities located throughout North and South America.
A number of other similar terminals of UPM Raflatac are located in Mexico, Argentina, India, Vietnam, China, and Russia.
Details of the label stock slitting and distribution terminal
The new facility will provide a wide range of paper and film products, and other special products to customers in Chile, as well as surrounding markets such as Peru, Bolivia, Paraguay, and Argentina.
It will primarily focus on the customers in Chile, especially in the wine and craft beverage market segments.
The new facility is equipped with 2m-wide slitting capabilities. It will also offer trimless offerings on certain materials.
UPM Raflatac's labelling products
UPM Raflatac's label stock product portfolio includes self-adhesive paper and films available in gloss, clear, holographic and metallised versions, providing customers with a range of labelling options.
The company provides conformable films under the Raflex PRO and Raflex MDO brands.
The RafShrink PETG TDO 45 HS shrink sleeve labelling film offered by the company combines the design benefits of traditional shrink films and can be wrapped to containers of any shape.
"The new facility is equipped with 2m-wide slitting capabilities."
In addition, UPM Raflatac offers a range of coated, textured and metallised films and papers for the wine and spirits industry.
Labels for white wine and spirits are designed to sustain temperature changes to avoid curling and wrinkling. Specially formulated adhesive labels are also provided by the company for red wines.
Smart labelling solutions using advanced technology for the wine, spirits and craft beverage markets are provided under the VANISH™ brand.
Marketing commentary on UPM Raflatac
Founded in 1975, UPM Raflatac is a leading producer of self-adhesive label materials. Headquartered in Tampere, the company is a subsidiary of UPM – The Biofore Company.
UPM Raflatac operates 11 factories worldwide including sales offices, and slitting and distribution terminals. It employs nearly 3,000 people across all the facilities and generated revenue of €1.4bn ($1.5bn) in 2016.
The parent company employs approximately 19,300 people worldwide with annual sales of €10bn ($7.8bn).
The company's films and papers are used for information labelling across a variety of markets, including pharmaceuticals, food, wine and spirits, and home and personal care. Labelling solutions offered by the company are also used for brand protection and security, while label stock products are sold in the form of rolls and sheets.
In addition, the company provides sheet products for offset printers, which are distributed by European paper merchants.