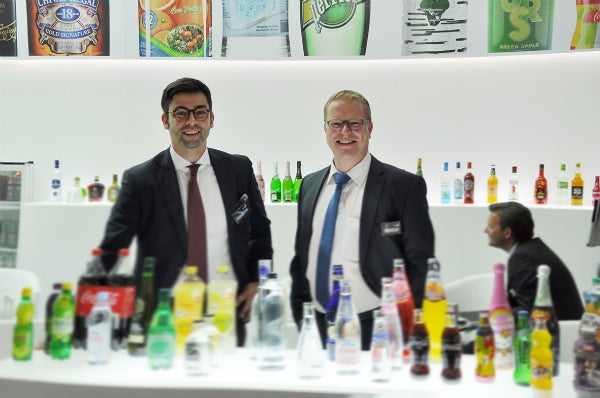 Custom-made decorations have become a main focus for the beverage industry. Whether large global companies or small emerging beverage producers, everybody is looking for unique eye-catching labels.
At this year's BrauBeviale CCL Label presented the latest label and sleeve solutions for beverages.
Exciting effects and innovations drew many interested visitors to booth 7A-510. The Pressure-Sensitive Labels with Perfect Paper Match look created an immediate desire to pick up the bottle and feel the surface of the label. They are the perfect solution for traditional brands that originally carried paper labels, since they combine the appearance of paper labels with all the advantages of PSL.
The exhibited shrink sleeves also attracted a lot of attention. The 360° decorations are especially popular for promotion purposes or product launches. Embellishments such as different kinds of varnishes combined with brilliant printing quality make them an outstanding decoration.
The latest stretch sleeves such as the Triple S® for ViO Bio Lemonade also made a lasting impression on visitors. As well as being one of the most sustainable decoration solutions, it also offers a vast range of design possibilities.
CCL Label is looking forward to meeting existing and potential new customers again next year in Nuremberg, when the BrauBeviale 2016 opens its gates.