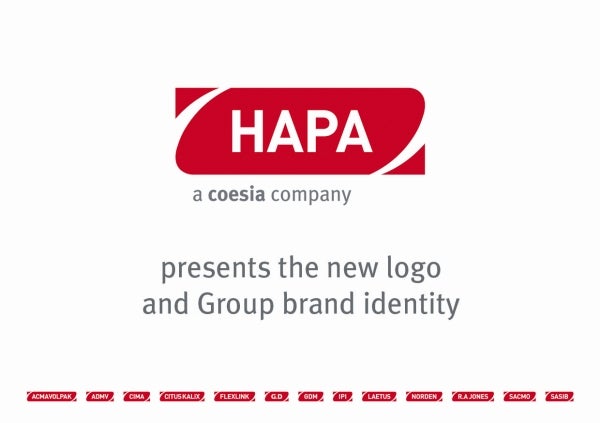 Inkjet and hybrid printing products and solutions specialist Hapa has started the new year afresh with the introduction of a new logo.
The design change, which incorporates the Coesia Group and each member company, including Hapa, aims to clearly communicate the connections between the group and the companies it consists of.
Innovative Swiss-based print specialist Hapa has hailed the world premiere of its revolutionary Hapa 862...