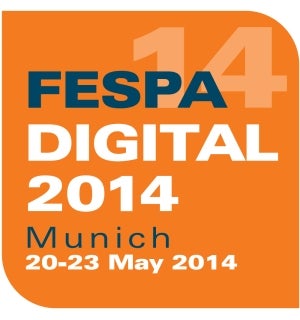 INX Digital successfully expanded its EVOLVE™ advanced digital solutions portfolio with the introduction of the TP series at the recent FESPA Digital event in Munich, Germany. The TP160CB is the newest addition to the roster of highly specialized printing systems that are helping print service providers to improve productivity, quality and versatility. The TP160CB offers a variety of options to transition to digital printing and is one of the first printers in the marketplace to be equipped with new Xaar 1002 industrial printheads while being powered by the JetINX printhead drive and ink recirculation system.
INX Digital also showcased the NW140 UV digital narrow web press and previewed the new TRIANGLE® brand RXV inks. Designed for use with Roland XR and XF series printers, these inks are currently in beta stage testing and will likely reach the market later this year. The new ESC and MED alternative ink sets, which included ESC being demonstrated on an Epson SureColor printer, attracted a good amount of attention in the booth.
INX Digital general manager and vice-president Jim Lambert said: "It was a great atmosphere this year at FESPA Digital. We generated a steady and consistent amount of booth traffic and there was plenty of high interest and discussion about our products."
"Working on the combination of fluids and hardware allows us to deliver our inks quicker and more effectively. Thanks to our R&D and manufacturing capabilities, we are one of the few manufacturers in the world that works on the combination of ink design, jetting requirements, hardware design and delivery of fluids to the substrate. Our collaboration with Xaar, a noted leader in printhead innovation for the industrial market, helps us stay at the forefront of ink technology solutions and development for the expanding industrial market."
"We generated a steady and consistent amount of booth traffic and there was plenty of high interest and discussion about our products."
With EVOLVE advanced digital solutions, INX has expanded the JetINX printhead drive and ink recirculation systems to encompass a wide range of single-pass and scanning inkjet applications. The NW140 press offers best-in-class image quality and high-speed printing at 80ft per minute for label converters, direct mail and package printers. In addition, it provides integrated laser die-cutting with Xaar single-pass and printhead technology.
INX Digital introduced applications printed using Aqua 250 and launched the TP160-RR as the first TP series roll-to-roll printer for aqueous industrial applications. Aqua 250 is manufactured by Italy-based INX partner Engico, enabling box makers, commercial printers and POS professionals to print and deliver just-in-time and 1:1 cardboard boxes, while reducing make-ready times and pre-press costs.
Printing inks and coatings specialist INX International Ink has experienced a surge of business since...