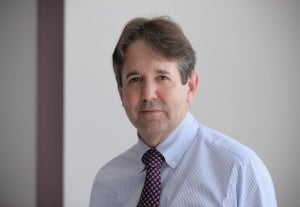 NiceLabel, the world's leading developer of barcode and RFID labeling software and worlwide provider of enterprise labeling solutions, has announced the appointment of Greg Tanner in the position of VP and general manager EMEA. His addition further builds on NiceLabel's continuous growth globally and further enforces its customer and partner support in the region.
NiceLabel Group managing director Matej Kosmrlj said: "NiceLabel has a superior technology platform which allows us deliver solutions offering greater value to both smaller businesses and true global enterprises. Greg Tanner joins NiceLabel with an outstanding record in establishing and growing the two most successful pan-European companies in their industry sectors. His knowledge, skills and attitude will verify Greg as the best choice to foster partner and customer relationships to support NiceLabel desktop and cloud based label management solutions' growth on a global scale."
With more than 25 years of experience as an international high-growth technology business leader, Greg Tanner started, structured and grew the European division of one of the largest industrial printer manufacturers from start-up to over $100million in pan-EMEA sales, distribution and support in the AIDC industry. In addition, Tanner started the EMEA operations of Vocollect, the industry leading provider of innovative voice-enabled workflow and data collection solutions, and grew it to account for over 50% of the company's systems worldwide within six years. In both cases the companies achieved dominant market share positions under his leadership.
NiceLabel VP and general manager Greg Tanner said: "NiceLabel has consistently achieved impressive growth figures. However, our 'next generation' software, which moves the focus on printing productivity and away from designing and printing, sets us and our channel partners ahead of our competitors and is driving accelerated demand in all markets – from small businesses through to global enterprise customers. I am delighted to join the company and contribute to its enhanced global growth."