NiceLabel
Enterprise Barcode Labelling Solutions
---
---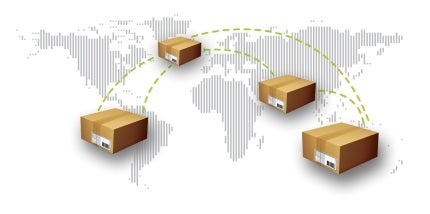 NiceLabel is the world's leading developer of barcode and RFID labelling software. We provide enterprise labelling solutions to companies of all sizes across a range of industries, delivering higher supply chain efficiency and data accuracy at lower costs. The world's largest organisations rely on NiceLabel solutions to implement best practices for their enterprise and supply chain labelling.
NiceLabel's next-generation technology provides a robust platform to standardise labelling across the enterprise and extended supply chain. NiceLabel's approach ensures labelling is data-driven and fully integrated with enterprise business applications, such as SAP and Oracle.
By implementing NiceLabel labelling solutions, enterprises can reduce the total cost of ownership (TCO) and streamline supply chain operations. NiceLabel technology delivers faster time-to-value by maximising supply chain efficiency and achieving compliance with new regulations, as well as customer and internal demands for accuracy and efficiency.
NiceLabel's professional services group ensures the fast implementation of best practices, maximum uptime and responsive support for global labelling solutions deployments.
Centralised control of labelling systems for brand consistency
Enterprises with international locations often end up with fragmented labelling systems. Decentralised systems expose companies to risks of human error and inconsistency in labels between locations, which leads to expensive maintenance and compliance fines.
NiceLabel technology allows instant deployment of standardised labelling across the enterprise and beyond. Centralised solutions put enterprises' IT in control of mission-critical processes, while reducing costs and ensuring business continuity. Integrating labelling with enterprise applications simplifies maintenance, enables simultaneous mass changes and increases operational agility.
Using your master data as the single source of truth maintains data accuracy, eliminates errors and avoids duplication. NiceLabel also allows companies to streamline and automate data transfer between disparate applications, using powerful business rules and without customising existing systems.
Controlled, integrated and web-enabled labelling solutions
Enterprises are deploying centralised and controlled labelling solutions across all of their locations. Only centralised solutions put IT in control of mission-critical processes, reduce costs and ensure business continuity. Integrating labelling with enterprise applications simplifies maintenance, enables mass changes and increases agility. Next-generation web technology allows companies to instantly deploy standardised labelling across the enterprise and to suppliers.
NiceLabel's centralised, integrated and web-enabled labelling solutions streamline your processes, improve efficiency and enhance agility across your extended supply chain.
Flexible labelling software for supply chain optimisation
Evolving regulations, customer requests and globalisation are forcing companies to rethink their supply chain and labelling processes. To prevent compliance fines or loss of business, companies need a flexible and agile labelling solution.
NiceLabel enables you to improve customer responsiveness and regulatory compliance while freeing up IT resources. Business users can easily create universal smart label templates without requiring the IT department to customise corporate systems.
NiceLabel's universal smart templates work across your complete printer infrastructure and support multiple languages on the same label. The universal smart template can reduce your number of label variations by thousands.
Standardised labelling strategies for improved efficiency
A leaner and more agile solution results in more customers, optimised processes, lower TCO and faster return on investment (ROI).
Reduce the complexity of enterprise labelling with NiceLabel's unique configure-don't-code platform that ensures faster implementation, ROI and maintenance.
Improve operational efficiency, data accuracy and customer responsiveness by implementing an enterprise labelling strategy. Visit our website to request a demo.
NiceLabel Automation Enterprise is designed to integrate label printing into SAP, Oracle and other leading enterprise applications without any coding.
The new generation of label management solutions gives many enterprises a strong opportunity to reduce costs, improve agility and reduce the risk of production shutdowns and non-compliance with labelling requirements.
NiceLabel has been awarded the Top Exporting Company award by the leading Slovenian business daily Finance for its success in global markets, continuous growth and future plans.