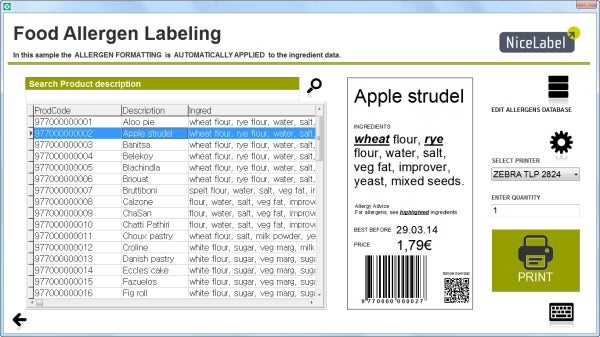 NiceLabel has been selected in the FL 100+, Food Logistics magazine's annual list of the top 100-plus software and technology providers to the food and beverage industry.
The list serves as a resource guide for stakeholders in the global food and beverage supply chain.
Food Logistics this week released the eleventh annual FL100+ list of software and technology providers that hold influential roles in the global food and beverage supply chain.
The company's products benefit the industry in multiple ways, from reducing food waste and extending shelf life, to facilitating safe and sanitary transportation of product while assuring regulatory compliance.
Food Logistics editor-in-chief Lara L Sowinski said: "The impact of software and technology on the global food supply chain is truly profound.
"Software solution providers, equipment manufacturers and numerous technology innovations, are supporting growth in our industry while concurrently lowering operating costs, improving productivity and enhancing visibility from farm to fork. The FL100+ allows us to accommodate and showcase the growing number of companies active in this space."
NiceLabel marketing director Ken Moir said: "We are honored to have been selected among the 100 leading technological companies supporting the global food and beverage supply chain.
"NiceLabel's solutions help food and beverage suppliers of any size directly increase their supply chain efficiency and agility: small businesses benefit from our easy-to-use solutions, while NiceLabel enables larger corporate customers to consolidate labelling, collaborate with their business partners and use their supply chain to provide strategic advantage."