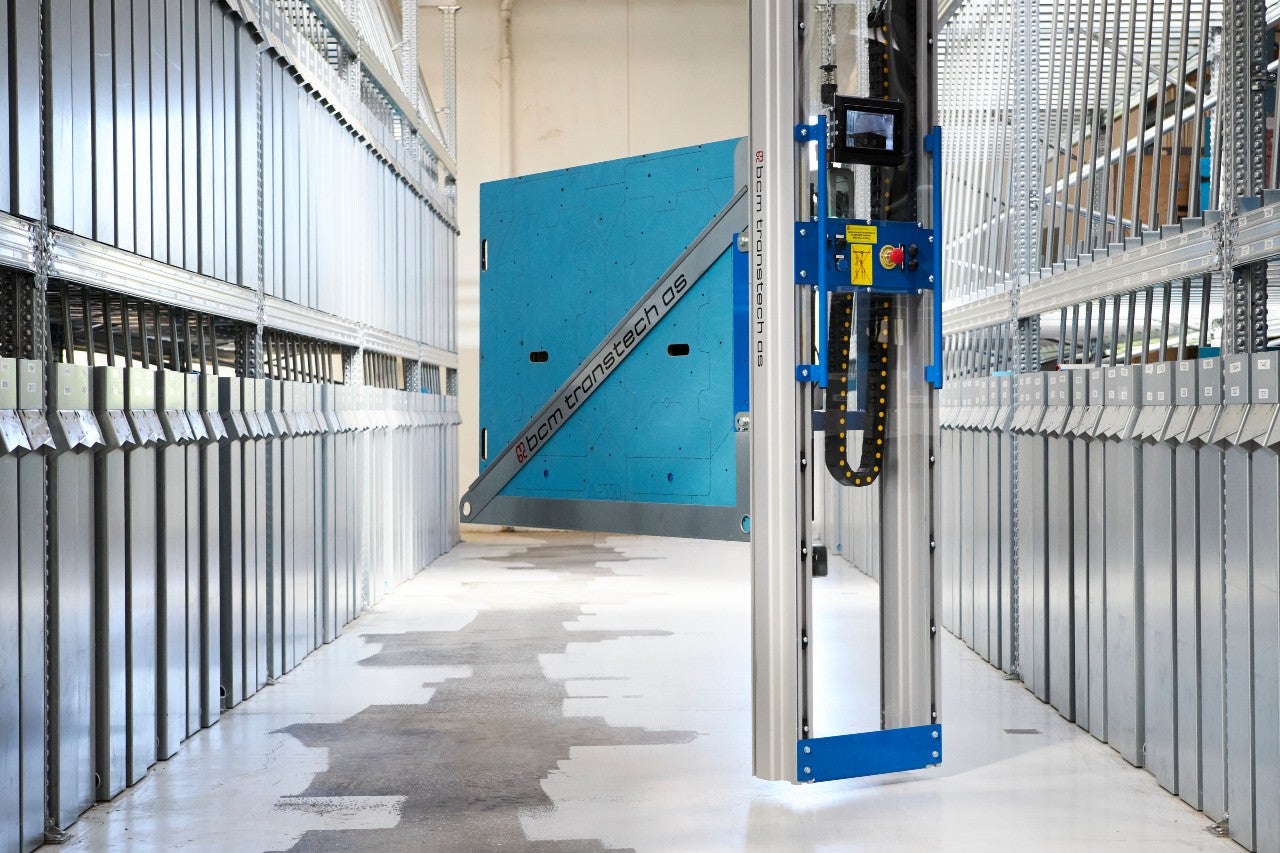 Since September 2019, bcm transtech has been lucky to work with its Spanish agent, Estesa, located in Barcelona.
bcm transtech from Denmark manufacture and supply storage solutions and logistic systems to industries that include corrugated board, flexible packaging, and folding carton, among others. Together with our agents we design, manufacture and install complete customisable storage solutions to our customers.
Estesa was found by Propco
Previously, our French agent Propco, owned by Jean Christophe Lago, started up sales in Spain & Portugal, profiting of his great experience, Spanish language skills and unique knowledge about the corrugated industry, as well as the bcm products range and storage solutions. As time went by and the sales started to grow, Jean Christophe considered that Spain/Portugal was by distance too far away from France and he needed help to deal with that area in order to explore the full potential for bcm in Spain/Portugal. Through his experience and relations, he found Estesa in Barcelona. Estesa is a family owned company owned by José Manuel Esteban and his brother Carlos Esteban. The company Estesa was established in 1979 by the father of José Manuel and Carlos. Since, they have been representatives for various equipment and machinery to the corrugated industry and provides daily efficient and technical services to their customers. Now also the storage solutions and product range of bcm Transtech a/s in Denmark.
bcm storage solutions
Together with Estesa, bcm transtech have already delivered storage solutions to Grupo Ondunova, DS smith, Smurfit Kappa and several other customers in Spain and Portugal. Thus, since the beginning of this cooperation of selling bcm storage solutions to the corrugated industry in Spain/Portugal, the cooperation has been very successful. First with Propco, now with Estesa, initiated by Propco.
In Spain we have sold all kind of different storage solutions already, both storage systems for flat bed dies, storage systems for rotary dies and storage solutions for printing plates and clichés. The systems can be either very manual storage systems, different degrees of semi-automatic systems and even full-automatic storage robot solutions. bcm transtech has the full range of storage solutions in our large range of products and solutions.
The customisable rack system ensures safe, easy, and efficient storage. The storage cranes are operated very easily and deliver the dies to a transport trolley or cart, which then brings the dies and printing plates to the converting lines.
A close working relation with our agents is crucial to both bcm transtech and our customers, as our agents are capable of giving strong technical advice and providethe customers with the correct solution in all situations. We at bcm feel very lucky to work with Estesa and our other agents and hopefully we can continue the good relationship and cooperation in many years to come.