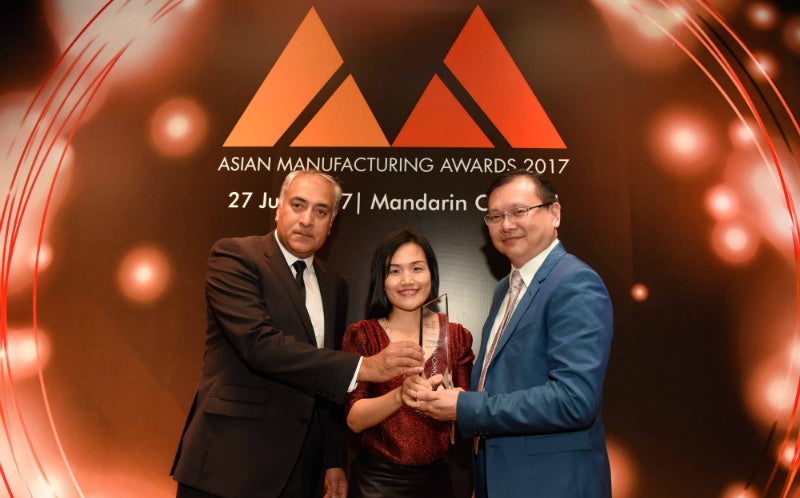 Essentra is delighted to have won the Editor's Choice Award, one of only two 'Special Awards' at the Asian Manufacturing Awards 2017.
The industry acclaimed Asian Manufacturing Awards recognise product manufacturers and service providers who are leading the way in providing the best solutions to address today's engineering and manufacturing challenges. The invitation only Editor's Choice Award is reviewed and selected by the editor and honours the entrant making the most impact on the industry.
Essentra supplies cartons, labels and leaflets to numerous pharmaceutical and healthcare companies in the Asia-Pacific region. The company ships to countries such as Japan, Thailand and India from its manufacturing footprint located in North America, Europe, and India, and supports customers with fast turnaround for product launches, collaboration to improve efficiencies, technical and design insight, improved lead-times and producing to exacting quality standards.
Interaction with its customers in Asia directly through local marketing and business development teams is an important part of Essentra's value proposition. For customers in Asia that are part of larger multi-nationals, Essentra engages both in-market and also with larger procurement organisations in their respective region to support a wide range of accounts both globally and locally. Teams work to understand customer requirements, going beyond the initial challenge and bringing industry understanding, trends, and best practice ideas forward for further consideration.
Essentra marketing manager Emma Chen said: "We are absolutely thrilled to have won the Editor's Choice Award. To have been personally selected for the award by the editor as the company that has made the most impact on the industry, we couldn't be more honoured."
"Our team has worked tirelessly over the past year to ensure our products and services are constantly evolving and adapting to meet the demands of our customers in an increasingly challenging marketplace. Getting recognised for our contribution to innovation, products, solutions and technology was certainly the highlight of an already hugely enjoyable evening."