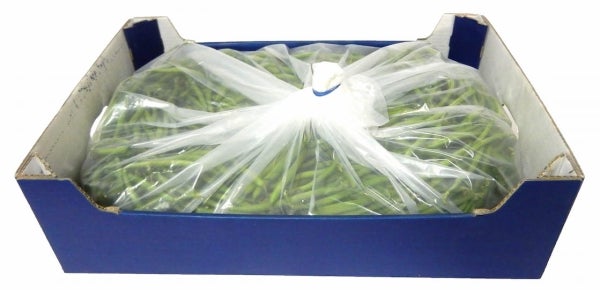 PerfoTec will introduce its latest bulk bag food packaging, the PerfoTec Flexfresh Liner, at Fruit Logistica, this February in Berlin, Germany.
The smart plastic bags can be used in existing crates and boxes and save money for traders. The extended shelf-life results in less weight loss and better preservation of food produce quality. Additionally, it enables cheaper transportation methods and new export opportunities.
Fruit and vegetables need oxygen to stay fresh; however, the amount of oxygen varies by variety and during the season. PerfoTec supplies equipment to quickly measure the amount of oxygen needed and translates this to the appropriate number of micro-perforations for each packaging unit. This way the shelf life can be extended considerably.
For the new bulk and transportation packaging the grower and/or trader only needs new measuring equipment, for which PerfoTec can supply the micro-perforated bulk bags.
The PerfoTec solution was initially only applied to pre-packaged fruit and vegetables in the retail industry, but is now also available for bulk and transport packaging, the logical next step, since most waste occurs during trading.
Retailers also benefit from the new bulk bags. They benefit from the improved quality and a more sustainable organisation of the supply chain.
PerfoTec CEO Bas Groeneweg said: "Because we now also focus on bulk packaging, we can prevent even more waste than before. This fits with our vision to tackle food waste chain-wide and to improve quality of fresh produce."
The PerfoTec Flexfresh Liner will be presented at Fruit Logistica from 4-6 February in hall 4.1 booth C.17.