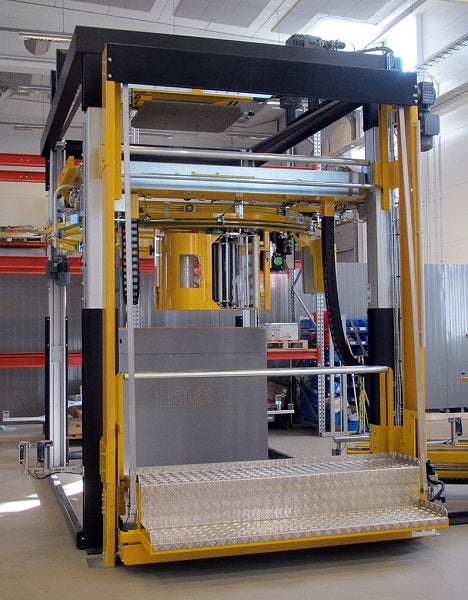 Haloila, part of the Signode Industrial Group, has introduced a new Easy Load Top Sheet Device for its Octopus stretch wrapping machine series.
Increased automation has continuously introduced new innovations to the product range, improving the machines' efficiency and ease of use. Safe, reliable and usable are key targets for the development, and Haloila has invested a lot in them.
Haloila general manager Jari Paavola explains: "Safety is extremely important for Haloila, and for our customers. By using the new Easy Load Top Sheet device the operator can complete the top sheet loading by standing on a platform integrated to the sheet reel lifter. The reel change is quick and safe to do as there is no need to go inside the machine."
"The older Octopus models can easily be upgraded with the new Easy Load Top Sheet Device."
When the top film ends, the top film holder moves automatically to the loading position. The top sheet film reel change is even easier than before, the leading end of the top sheet is just pulled according to the threading scheme and locked in a specific holder. Therefore also the time needed for the reel change is shorter, compared to the previously used system.
With the integrated top sheet device we can achieve either a dust or splashproof wrapping for a pallet load. The top film is not pulled against the product, which might reduce reliability. The top sheet is accurately positioned in a correct place and the load stabilizer is equipped with a top film blow down unit to improve the packaging quality. At the same time during the wrapping cycle, the top film blowing unit blows air from four sides making sure that the top sheet film will be under the stretch film.