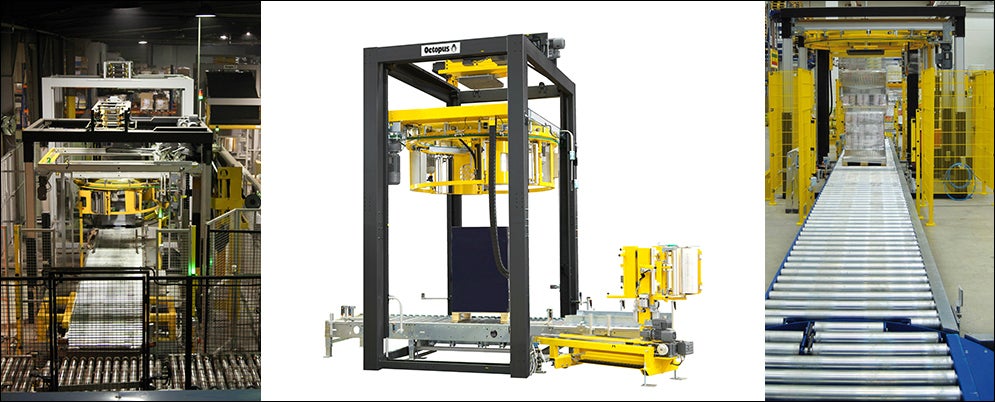 Haloila is a leading manufacturer of automatic pallet load stretch wrapping machines. In three decades, we have delivered more than 6,000 fully automatic Octopus machines to more than 60 clients worldwide. We are committed to understanding the needs of our customers and providing leading wrapping technology, as well as innovative solutions for machines' modernisation and maintenance.
As a part of the global Signode Industrial Group, our knowledge extends to the strap, stretch and protective packaging. Continuous product development and service business are the foundation of Haloila's concept. By innovative thinking, Haloila aims to address customer needs even before they emerge.
High-speed stretch wrapping solutions for pallets
A significant amount of research and development has gone into Octopus ring technology. It combines Haloila's vast experience, the result of delivering thousands of Octopus machines, with an understanding of the varied needs of the customer. The Octopus ring technology is suitable for pallet-loadable products in many segments such as food, beverage, pharmaceutical, building materials and chemical.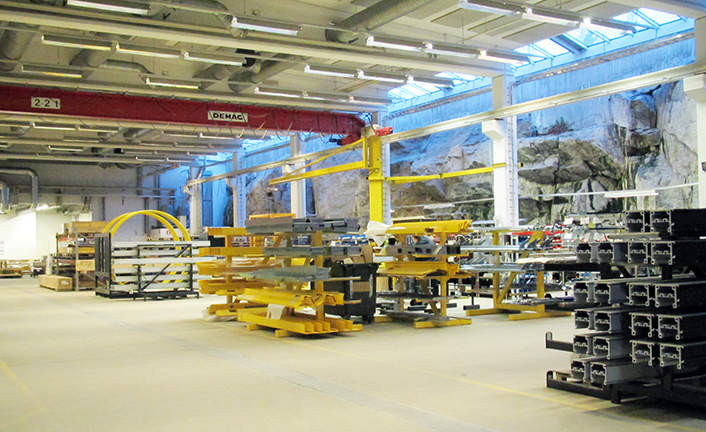 Haloila has Modern production facilities, including in Masku, Finland.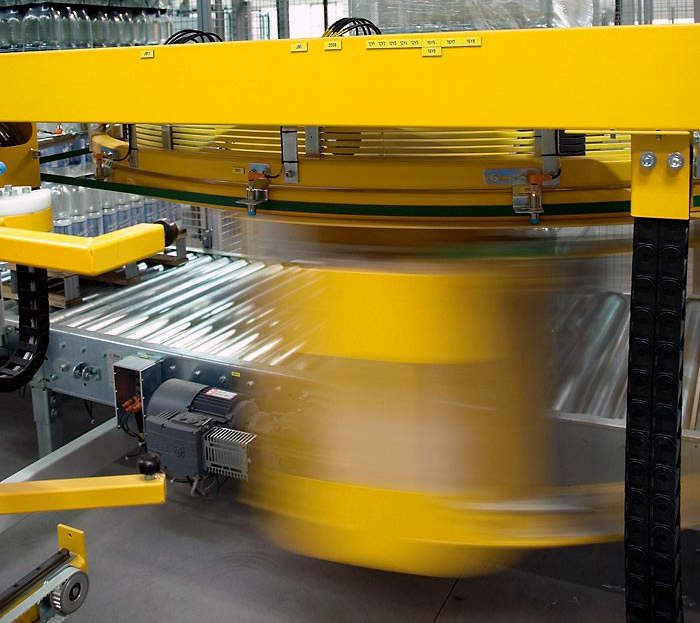 Depending on the machine model, the packaging capacity varies from ten to more than 200 pallet loads per hour.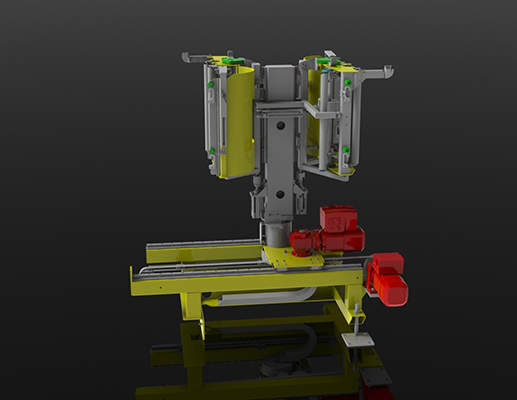 The three key components of developing products are customers, in-house development, and an extensive network within Signode Industrial Group.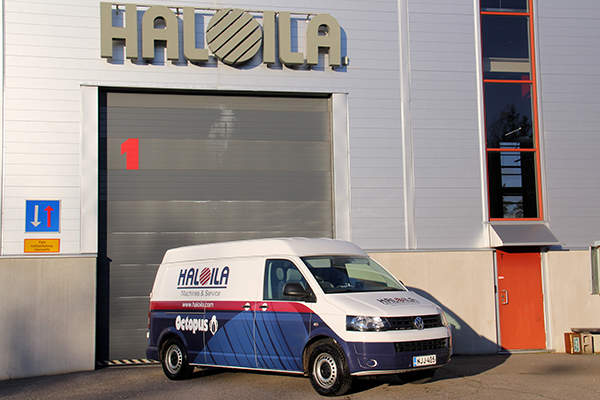 Services from Haloila cover an Octopus machines' complete lifecycle, from design and development, to installation, maintenance, and upgrade.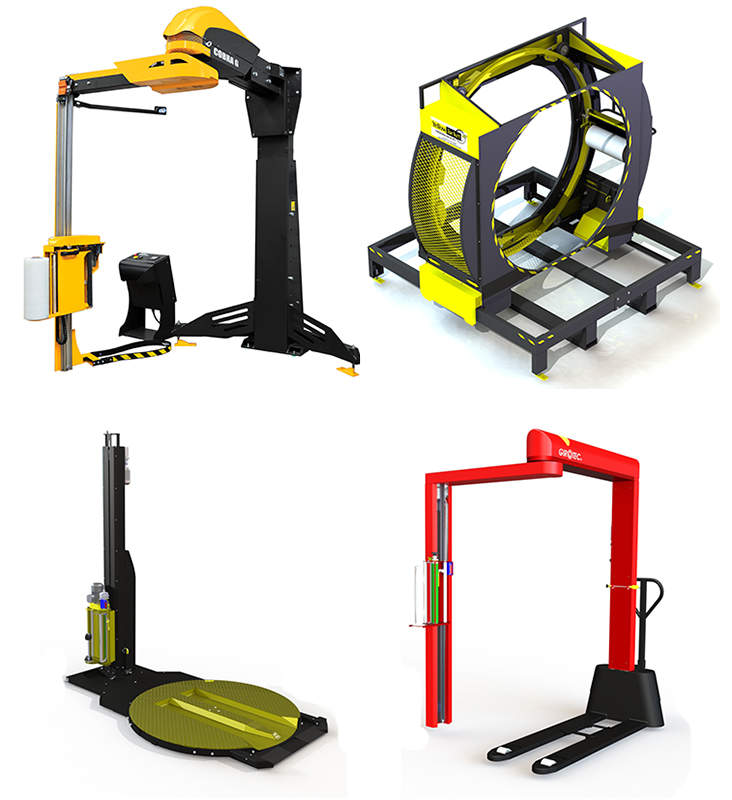 Haloila provides a comprehensive range of semi-automatic wrapping machines.
The models range from low-capacity into high-capacity production lines. With the fastest Octopus model, T200 can wrap more than 200 pallets an hour by having two film carriages to apply film both simultaneously and independently.
Wrapping machines for packaging applications
Wrapping machines that use the ring technology are reliable and flexible. Features can be customised to meet specific requirements of the customer and the industry. Options such as the Corner Post Device for different corner post lengths, the LogoWRAP option with printed film for four-side brand identification, integrated top sheet device for dustproof or waterproof wrapping and Automatic Reel Change System enable the safe and secure wrapping of a pallet load.
Light or heavy, even unstable pallet loads wrapped by an Octopus machine meet the transportation requirements to ensure that transported pallets remain undamaged.
While functioning primarily as stretch wrapping units, Octopus machines also collate information about the efficiency of operations and highlight where improvements can be made. In addition, packaging material data is gathered and notifications are sent when maintenance is required.
OctoMAX™ helps cost-effectivity by collecting important data on operations and monitoring performance of Octopus machines, helping boost efficiency.
Automated stretch wrapping machines
Over a few decades, the Octopus stretch wrapping machine has expanded from one unit into an entire product range. Product development is continuous, and the latest innovations have been implemented on a regular basis.
Haloila responds to customer demands through frequently innovating its products and solutions. New innovations have been added to Haloila's product range through increasing automation, improving efficiency of machines and operations ease.
However, the basic principle and technology has remained the same throughout the years. The speed and handling capacity of the machines are key targets for the development, and Haloila has invested a lot of resources into this area.
About Haloila
Haloila's worldwide presence and success is due to its strong foundation in service operations. Customers know they can rely on Haloila's machines wherever they're used in the world, with the same models used across five continents.
The parent company of Haloila is Signode Industrial Group, which has more than 100 years at the forefront of manufacturing industrial packaging. The group has a workforce of around 7,000, deployed at 88 manufacturing sites.
To discuss further, please contact us using the form below.