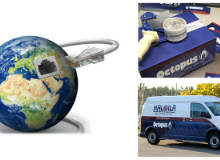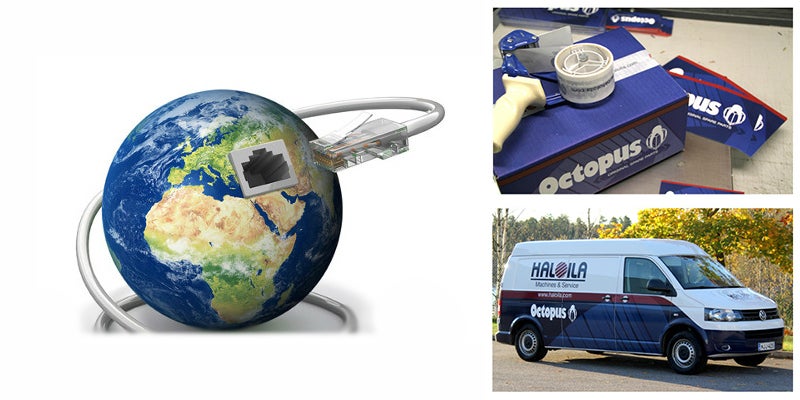 The complete wrapping solution does not end with the equipment delivery. Haloila's goal is to work as a co-operative partner with its customers through the whole lifecycle of the equipment.
The principal task of Haloila's service organisation, and that of the authorized dealers, is to provide quick and flexible maintenance service and technical support. Haloila draws up customer-specific preventive maintenance programs and upgrades the delivered machines according to the customer needs.
Strong service operations are the key to the Haloila's global presence and international success. Global customers value being able to use the same, or similar, machine across the world. Haloila's service network is always close to the customer, practically operating on five different continents.
OctoMAX™ is an automated real-time monitoring service for Octopus wrapping machines, which improves the usability, reliability and cost efficiency. The service includes preventive maintenance that covers the entire lifecycle of the wrapping system, utilising information that has been acquired about the machine and film application. Through reporting, it is possible to develop regulating measures to improve and maintain production and cost efficiency.