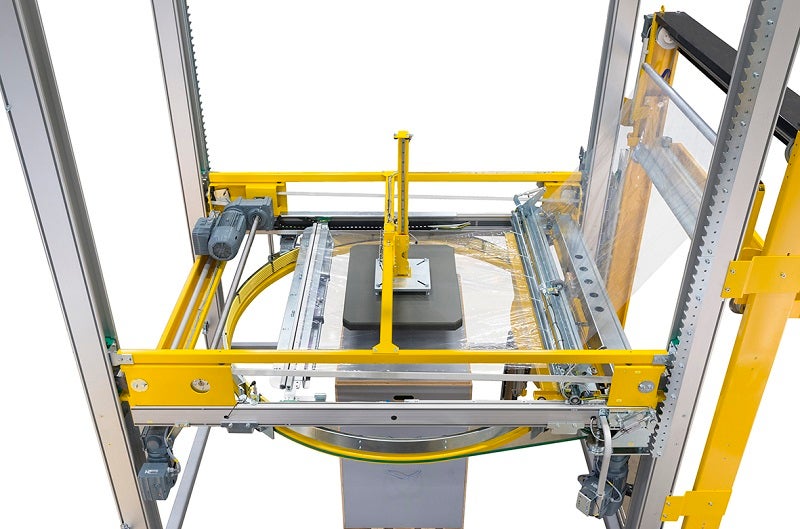 Haloila, part of the Signode Industrial Group, has extended its well-known Octopus Compact series with a new model, Octopus Compact TSi. The new Octopus Compact TSi completes the Octopus Compact series by being a model that has an integrated top sheet device as standard.
Haloila general manager Jari Paavola describes: "By having the integrated top sheet device for dust and waterproof wrapping as standard enables significant space savings on the factory floor. Also the wrapping process is more efficient as there is no stand-by time when the top sheet is added during the wrapping cycle. The top film positioning is extremely accurate and there is no film seaming on top of the pallet allowing a solid top cover."
The news Octopus Compact TSi is built on the proven Octopus ring technology. The new model has many of the options available that exist already in other Octopus models. For instance, the No Touch No Tail seaming with durable cutting element is available as standard. No Touch No Tail prevents the seaming device from touching the load itself and leaves no hazardous film tails which makes the pallet load compatible with an automatic warehouse. Also the 'S' type film carriage for easy, quick and safe film reel change is included in the new model as standard.
OctoFACE HMI offers visual user experience and yet it is simple but informative to use. For instance, the problem solving does not need any technical personnel but can be done by the operator. The OctoFACE can be tailored for various demands.
The Octopus TSi can be easily shipped overseas as it can be transported in a container. As an option the new model can be equipped with stretch film roping to improve the load stability or with Tail Tucker seaming device, which is ideal for construction industry.