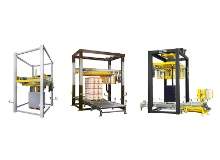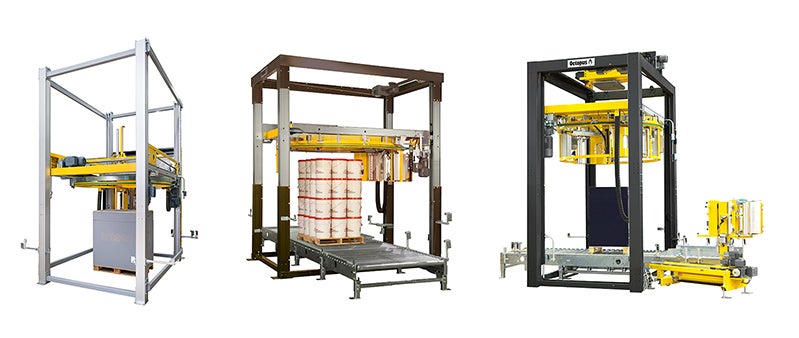 Octopus stretch wrapping machines are a reliable and economical solution for wrapping pallet loads. They can accommodate a wide range of pallet load sizes and are versatile enough to handle a variety of applications. Increased automation has continuously introduced new innovations to the product range, improving the machines' efficiency and ease-of-use. Safe, reliable and usable are key targets for the development work.
The Octopus machine is silent in operation and can be easily maintained. The machine is modular in design, allowing for numerous innovative options to help to solve the customers' specific stretch packaging challenges. Depending on the model, the packaging capacity is up to 200 pallet loads per hour.
Machine range:
Octopus Compact: low-capacity
Stretch wrapping machine with ring technology for low-capacity production lines.
Octopus B series: low and medium capacity
Versatile and economic choice for the needs of different industries. Specialties: Brick & Pavement model, model for fruit and vegetable packaging, cold packaging.
Octopus S series: high-capacity
Stretch wrapping machine for medium and high capacity production lines. Specialties: Over size frame e.g. for corrugated and construction industry.
Octopus T series / T200: top capacity
The fastest stretch wrapping machine in the market equipped with a double head, both having individual and independent force to load control. Specialties: food and beverage options.