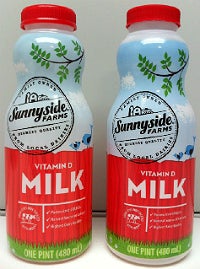 Polyethylene has made unprecedented leaps forward in terms of innovation. Today it stands out of the competition and offers a number of sustainable and cost-saving features.
New possibilities lie ahead for high performance packaging.
The PE sleeve has evolved and now competes head-on with the traditional solutions on the market: adhesive labels and full-wrap shrink labels, as well as thermo-shrink sleeves.
It is capable of sleeving highly curved bottles (up to 50%) as well as supporting cutting edge printing techniques for an outstanding result: on the surface for a white sleeve, on the inside for a transparent one.
The stretch sleeve's number one advantage is its material. It adheres naturally to the container it wraps around.
No need for gluing, which means it complies with the current recycling specifications.
It can be incinerated without letting off harmful gases. Moreover, it generates energy savings and saves line space, as its application process requires no shrink tunnel.
A significant cost saver
Not only is the application process simpler and more cost effective, but it reduces raw material consumption by up to 50% because of its high stretchability: the sleeve itself is smaller than the other labelling options.
"Ever since we founded PDC in 1984 and patented our stretch sleeve labelling systems, our priority has been to anticipate the future, and more specifically to reduce our customers' costs. Today's economic environment encourages us to continue pursuing this direction," explains Derek Vandevoorde, PDC Europe's director.
Located north of Paris, the worldwide stretch sleeve leader appeals to the manufacturers that share the same vision. The American company Producers Dairy recently chose PDC Europe's sleeve technology to equip their production lines.
The Fresno, California-based company operates in extremely arid climate conditions typical of the San Joaquin Valley and must be very efficient in terms of energy spending. PDC's high-elasticity stretch sleeves met their high expectancies.
---
Image: shrink sleeve on the left, stretch sleeve on the right.