PDC Europe is a global company that is headquartered in Montdidier, France, which designs and manufactures sleeving systems for the entire packaging industry. The company constructs shrink sleeve systems, applicators and shrink tunnels and is the world leader in stretch sleeve applicator technology.
Thanks to its global reputation and presence in Europe and in the United States, the company manages to cover all five continents. This provides PDC Europe with a major advantage: they are close to their customers and ready to answer all their needs.
State-of-the-art custom packaging technology
PDC Europe brings standard and customised solutions to their customers, providing state-of-the-art technology. As PDC Europe partners with many types of customers, from Coca-Cola to the small co-packer in France, it can adapt its offerings accordingly.
For example, co-packers are mainly searching for high flexibility and PDC has a range of machines that are able to answer this need.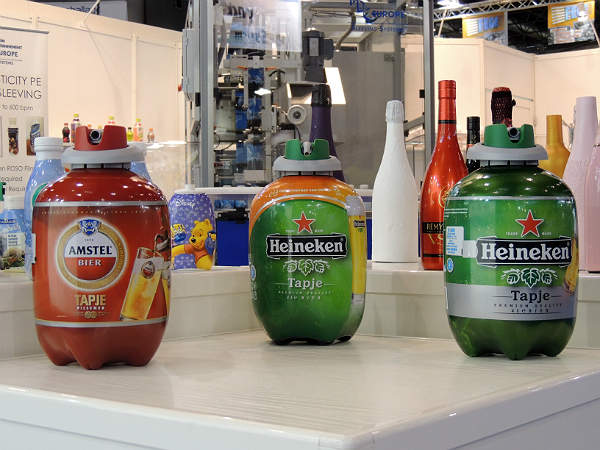 Three Tapje kegs and two different technologies: stretch sleeves on either end and a shrink sleeve in the middle, the best of both worlds.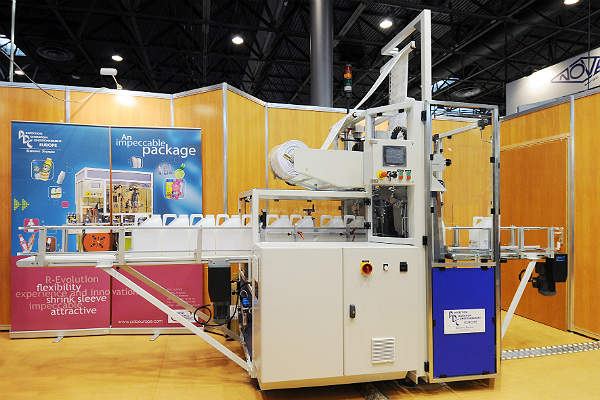 This machine is the STG, a linear applicator for stretch sleeves.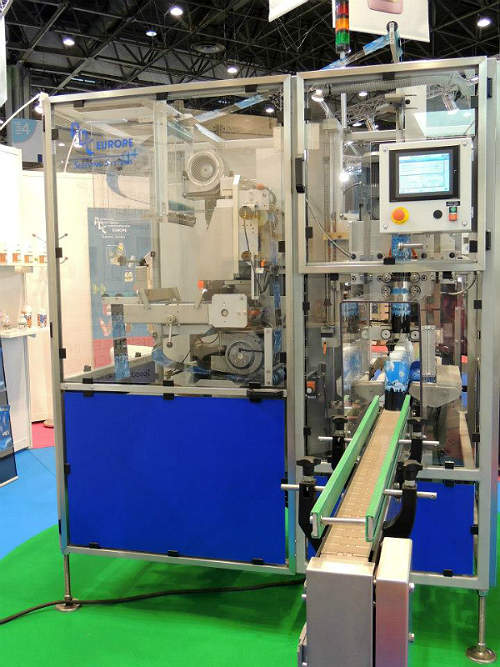 The R100 is a shrink sleeve applicator. This is the latest machine made by PDC Europe.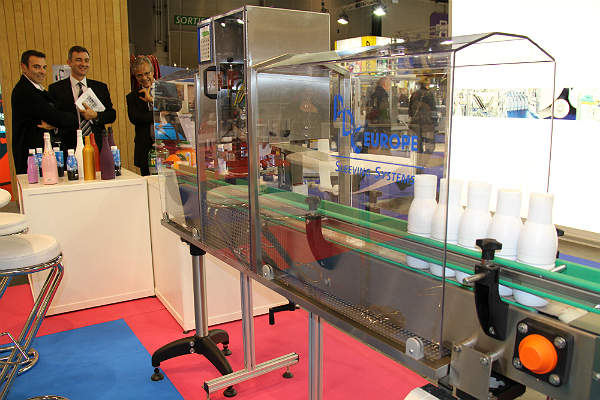 The 'Sleeving Kit', the smallest machine offered by PDC Europe. It is easy to use and highly efficient on round and small containers.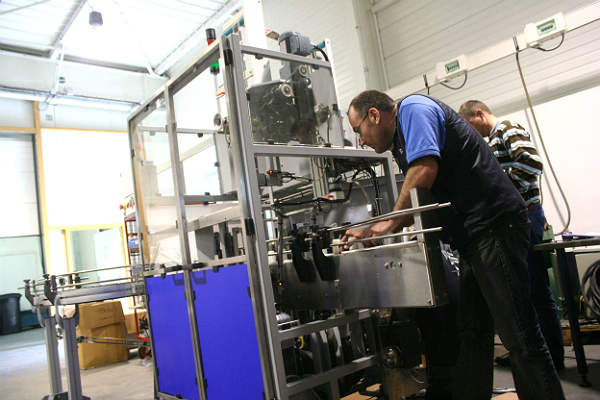 These two PDC Engineers are assembling the STA+, a linear machine that allows the application of high elasticity stretch sleeves.
The PDC team works with their customers throughout the entire process: from the early stages of the project, through to the equipment installation, training and excellent after sales service.
PDC Europe is proud of its customer focused team of engineers as they never stop thinking, innovating and looking for new solutions. Every year PDC releases patents.
PDC Europe's shrink technology
This technology is used mainly to label containers of complex or unique shapes: partial body labelling or full body labelling, tamper evidence and grouping / bundling. PDC Europe has a wide range of applicators entirely dedicated to shrink technology.
This variety of machines adapts to all sizes and speeds of production. Moreover, shrink sleeving cannot exist without heat. Therefore PDC Europe also builds its own heat tunnels with both hot air and steam solutions, depending on your application.
No steam on site? This is not an issue for PDC Europe, as it can supply you with a tunnel including its own steam generator.
Stretch sleeve packaging solutions
This technology is used in the labelling of containers with a straight or curved label panel, when the customer only wants partial labelling and bundling of products. For this technology you have to stretch the sleeve and when you apply it to the container it naturally 'sticks' to it thanks to natural elasticity.
Once again, PDC Europe has a wide range of machines in order to satisfy multiple customer needs. The smallest speed of production in stretch is 10ppm, while the highest is 700ppm.
The latest innovations have allowed the stretch sleeve to go one step further in the ability to cover containers with high differences in perimeters. PDC can now apply on linear or rotary machines sleeves with up to 50% deformation. If you should need more, then PDC also provides dual-technology solutions, offering the best of both worlds.
Excellence in everything we do
Excellence is PDC Europe's motto: each machine has to be perfect in order to ensure the customer a great application. The technology used is innovative and respects the sleeve and product features.
PDC Europe is also very concerned about getting the same result it has in its laboratory back to their customers' plants. In order to do so, PDC Europe provides sleeve specification sheets and machine settings so that the customer knows exactly what type of material to use and the temperature needed for an ideal shrinkage.
Excellence for the customer also comes from the manufactured machine; indeed all parts are manufactured onsite by a sister company. The vertical integration allows PDC to keep track of the industrial process and enables them to maintain high quality. The confidentiality of your projects is also under control.
PDC Europe's extensive network
PDC Europe does not provide the material, giving its customers the freedom to choose their own suppliers.
Nevertheless, in case one customer would want help with their decision, PDC Europe has a large network of partners including converters and co-packers.
For instance, when a company does not necessarily have the means or the necessary volume of products to buy a machine, PDC Europe may establish contact between the customer and the co-packer.
About PDC: innovation, growth and success spanning 28 years
PDC Europe was founded in 1984 by Jean-Claude Vandevoorde and is today run by his children Derek and Céline Vandevoorde.
From a small business to a global company, the family adventure continues with a team of employees dedicated to their work, who 'live, breathe and dream sleeving technology'.
Every crucial step in the planning, engineering and building process is under our complete control.
PDC Europe, innovation leader, has proudly produced the first rotary, dual shrink / stretch sleeving technology, steam tunnels and high-speed sleeve applicator.
Our strength is the ability to foresee markets and trends to come: our applicators and systems are therefore proprietary and strictly patented.
You have the questions; PDC Europe has the answers you are waiting for.