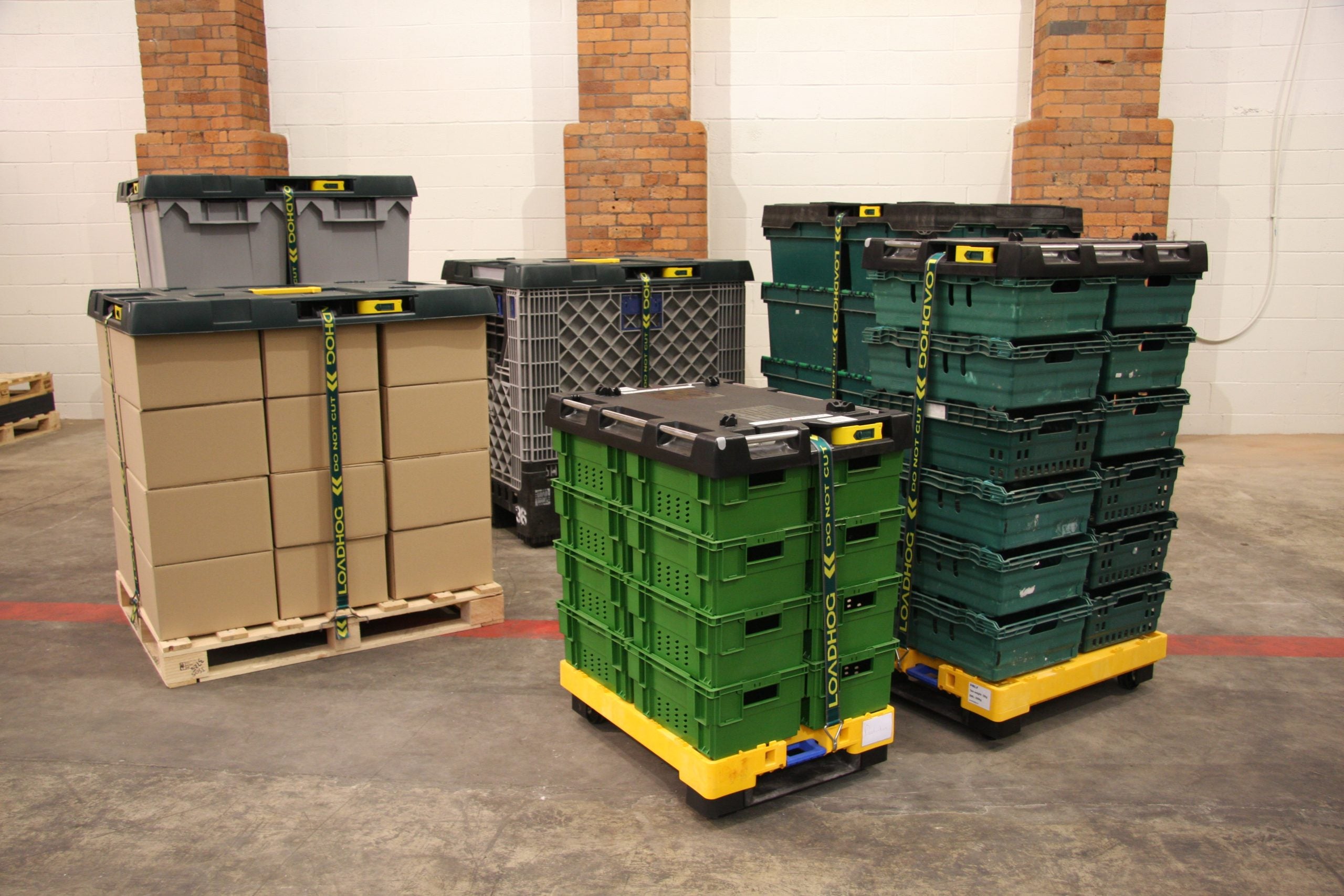 Returnable packaging manufacturer and multi-award-winning, Loadhog, has won a King's Award for the innovation of their Pallet Lid. Over the last 20 years, the Loadhog Pallet Lid has been used by a vast range of businesses across the globe saving their supply chains time, money and waste.
At the time the Pallet Lid was created, there was nothing like it on the market making it a truly unique invention.
In 2003, when Loadhog opened its doors, it invested in two Plastic Injection Moulding Machines, christened them Keith & Ronnie and began production of the Loadhog Pallet Lid. The machines purchased were a new development project carried out with Engel and at the time they were the largest machines utilising Mucell technology.
The benefits of the Pallet Lid were widely spotted by customers with the biggest improvement being decreasing the amount of money being spent on a stretch wrap.
Patrick Kirschner, in charge of site optimisation and production systems at Volkswagen Group Components Kassel, said: "The Loadhog Pallet Lid is the perfect solution to secure a load on a pallet and can easily be reused for several years."
At the end of 2022, the sustainable packaging provider announced they were Planet Mark Certified. This acknowledged their commitment to continuous improvement in measuring and reducing carbon emissions. Loadhog's sustainability report was published in February 2023 and outlines the path they are taking to reach net zero by 2030.
Loadhog's Managing Director, Shaun Khan said, "I am very proud of our efforts towards Net Zero and will continue to challenge the team to make better choices for themselves and our customers."
Multi award-winning, Loadhog, have won three Queen's Awards in the last 14 years, and now adding this year's King's Awards win for innovation, totals them up to four; an amazing achievement for the company.
The Loadhog Pallet Lid is the greenest, most versatile and most cost-effective method of securing a pallet load. The robust Pallet Lid solution has retractable straps and an integrated tensioning mechanism that creates waste-free security, eliminating stretch wrap. The Lid range has expanded over the years to include UK, Euro, Half Euro and custom sizes.