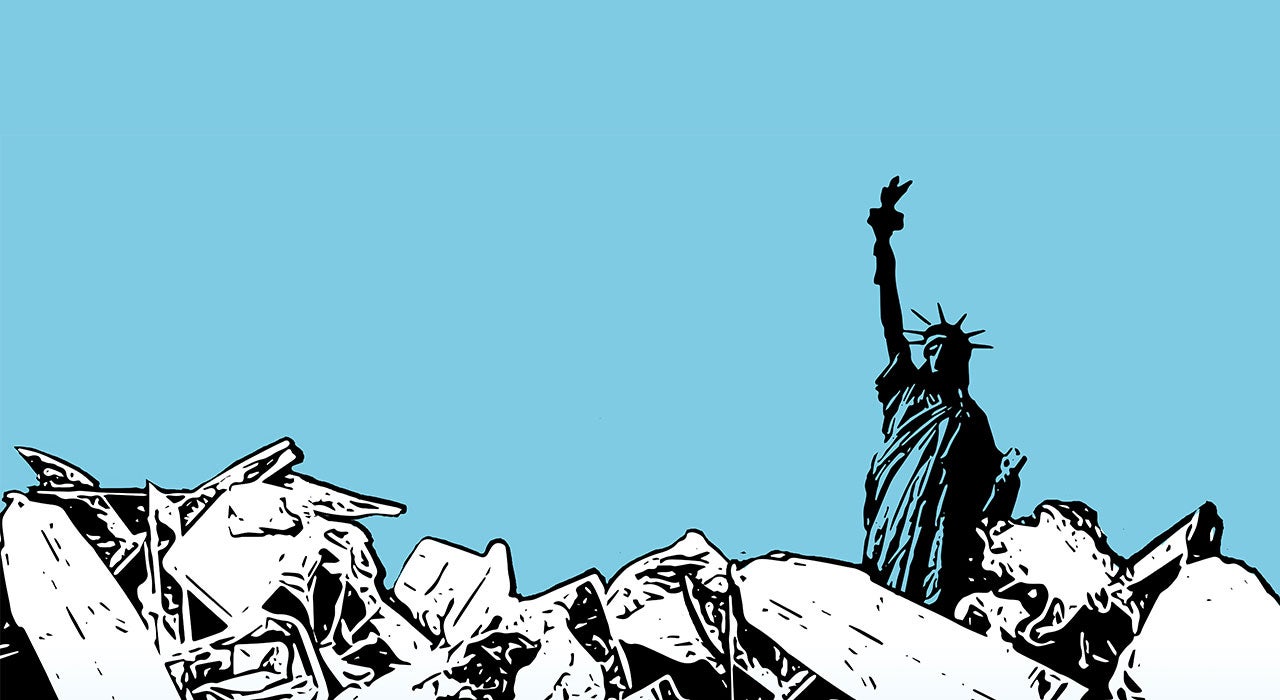 In the US, the recycling process varies between states but essentially comes down to collecting recyclable material, processing these materials at a processing facility, and remanufacturing materials into new products.
However, the challenges the US faces lie not wholly in the recycling process itself but a lack of education about recyclable materials, an outdated recycling infrastructure, and a weak domestic market in the US.
How China changed America's recycling infrastructure
Historically, the US has exported a large portion of its waste to China for recycling. However, in January 2018, China implemented a waste import ban, named Operation National Sword, which disallowed 24 types of scrap materials and tightened restrictions on what kind of waste was able to be exported to the country.
Restrictions under the National Sword policy meant that recyclables would not be able to exceed a contamination rate of over 0.5%. This meant that the US had to look for a new recycling solution, as most US states' recyclables reached a contamination rate of 25% or higher.
In response, the US began exporting its waste to Thailand, Vietnam, and Malaysia. However, these countries subsequently followed in China's footsteps by imposing stricter restrictions on foreign waste imports.
How well do you
really

know your competitors?

Access the most comprehensive Company Profiles on the market, powered by GlobalData. Save hours of research. Gain competitive edge.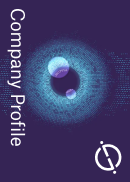 Company Profile – free sample
Thank you!
Your download email will arrive shortly
Not ready to buy yet? Download a free sample
We are confident about the unique quality of our Company Profiles. However, we want you to make the most beneficial decision for your business, so we offer a free sample that you can download by submitting the below form
By GlobalData
For example, in August 2018, the Vietnamese government issued a statement announcing that it would stop issuing new licences for waste imports to tackle illegal shipments and to "keep the country from becoming a dumping site".
Where is America's waste going now?
The next solution for the US was to divert waste to less economically developed countries, such as Bangladesh, Cambodia, Ethiopia, Ghana, Kenya, and Senegal, where labour is cheap and environmental regulations more relaxed.
However, these countries are overwhelmed with waste. In 2019, reporters from 11 countries writing for The Guardian found that the equivalent of 68,000 shipping containers full of plastic recycling were "exported from the US to developing countries that mismanage more than 70% of their own plastic waste" in 2018.
Because of the US's previous dependence on exporting waste to foreign countries, the waste that is recycled in domestic recycling recovery facilities is not being handled efficiently, due to outdated infrastructure and poor education on recyclable materials.
America's recycling infrastructure has not kept pace with today's waste stream.
According to the US Environmental Protection Agency (EPA), "America's recycling infrastructure has not kept pace with today's waste stream". The EPA's website says that domestic markets for recycled materials need to be strengthened in the US and that there is a need to "better integrate recycled materials and end-of-life management into product and packaging designs".
In February 2020, Greenpeace released a study that found that, out of 367 recycling recovery facilities in the US, less than 15% accepted plastic clamshells used to package fruit, salad, and baked goods. As well as this, only a small percentage of these facilities took plates, cups, bags, and trays.
Plastics with the resin code one and two, which includes materials like polyethylene terephthalate (PET) and high-density polyethylene, are recycled in the US efficiently, according to the study. However, mixed plastics labelled between three and seven were often being sent to landfill despite being marketed as recyclable by brands.
Recycling miseducation could be the biggest challenge
Misinformation spread by brands on the definition of recyclable plastic has also led to many Americans becoming confused over what is and isn't a recyclable material, causing the US population to throw away recyclable material to waste while sending non-recyclable materials to recycling facilities.
"Most Americans want to recycle, as they believe recycling provides an opportunity for them to be responsible caretakers of the Earth," says the EPA. EPA's website also states that it can be difficult for consumers to understand what, how, and where to recycle different materials.
Jennifer Perr, the sustainability director for beverage multi-packaging company Hi-Cone, explains that a recent survey conducted by Hi-Cone found that over half of adults across four regions, including the US, said that they find recycling different plastics difficult to understand.
"We're seeing increasing pressure on manufacturers and brands to solve the waste crisis by eliminating plastic from their product portfolios," Perr explains.
"But the environmental impact goes far beyond a product's end-of-use outcome, and it is imperative that we do not under-represent the potential benefits of plastic and replace it with materials that result in even greater consequences for the environment."
This confusion is worsened by the fact that the US does not have a federal recycling program, instead it relies on states to individually enforce their own rules. Without a federally mandated recycling rule to abide by, Americans are arguably left with little direction on how to recycle.
What are the solutions?
Sarah Edwards, North America director of independent consultancy agency Eunomia Research & Consulting, believes that multiple actions need to be undertaken to improve the US recycling infrastructure.
"For recycling to work in the US there must be a demand for the material that is being collected; collection systems whereby all consumers – regardless of where they live – find it more convenient or are incentivised to recycle. Investment in recycling infrastructure, to enable it to better manage evolving packaging streams, is needed."
"Also, there must be recognition that there are limitations to kerbside systems; and mandated material-specific recycling targets that producers have to demonstrate that they have met, individually or as a group, will drive more investment through greater producer responsibility" says Edwards.
The US has relied heavily on voluntary commitments. I think, based on where we are now, those commitments have failed to deliver.
According to Edwards, there are "two real approaches" to solving the US' recycling challenges, and these are to make legislative and voluntary changes. "The US has relied heavily on voluntary commitments. I think, based on where we are now, those commitments have failed to deliver."
"In recent years, we have seen producers make bold statements around the use of recycled content; or making sure that their packaging is 100% recyclable, compostable, or biodegradable,
"Producers are heavily funding industry associations or NGOs that offer a further array of commitments, which in some cases are linked to investments in much-needed infrastructure.
"The problem with this approach is that it is piecemeal, uncoordinated, and unaccountable, and as such is unlikely to move the needle far enough, quick enough."
Is change on the horizon?
"There are a number of Acts already tabled to support investment in recycling infrastructure" explains Edwards, "the best being the Break Free from Plastics Act, which is an EPR bill that includes a container deposit programme for beverage containers.
"There is definitely optimism that Biden's presidency will bring with it more leadership on environmental issues which we hope includes waste management.
"Though it is routinely stated that waste management is responsible for only 3% of global greenhouse gas emissions, regionally customised and holistic waste and resource management models have been estimated to play a vital role in reducing global CO2 emissions by up to 5% – the equivalent to grounding all commercial flights globally and taking 65% of cars off the road."
The US faces a range of challenges when it comes to recycling, but the Biden administration could offer optimism when it comes to implementing solutions.
The present-day US recycling infrastructure isn't strong but potential legislation, such as the Break Free from Plastics Act, are garnering support as the nation becomes more aware of the environmental benefits that recycling could provide.