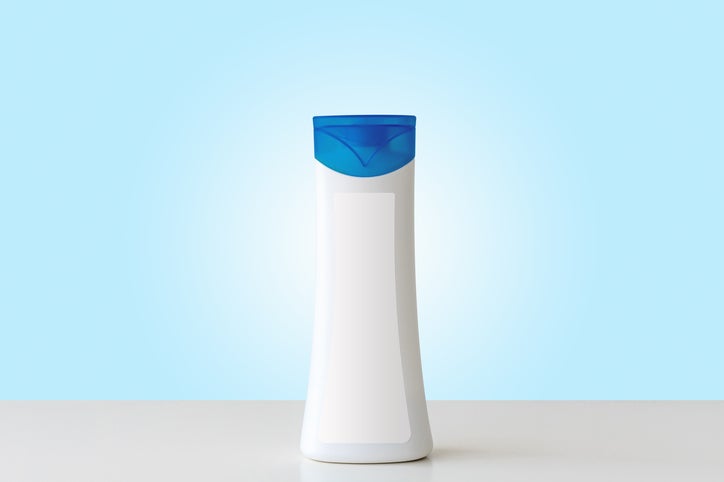 Though many of us spend more time and money to eat the healthiest and most sustainably produced foods we can afford, we frequently overlook the packaging in which this food is found. Shouldn't our food packaging be just as good for our health as the actual food?
Tests show that chemical components in plastic packaging materials can leach into food. One of the most widely known examples is the chemical bisphenol A, a hormone-disrupting plasticiser often used to line canned foods. Evidence shows that BPA adversely affects the brain and prostate gland in fetuses, infants and children.
Another study found that microplastics found in food packaging can pass to human tissue through blood vessels. These were the food packaging-based polymer Polyvinyl acetate (PVAC) and nylon and EVOH-EVA, which scientists explained are used to bond plastic polymers to create flexible packaging materials. This can lead to blocked and damaged veins.
On the other hand, another major concern is the growing use of single-use food packaging, which is taking a huge toll on our environment. Since 1950, about eight billion metric tons of plastics have been produced. Meanwhile, close to 400 million metric tons of these plastics are being produced every year and 14 million tons of plastics end up in the oceans annually and are hampering its eco-system.
As our water gateways and landfills are increasingly clogged with Styrofoam food containers, plastic bags and more, it is clear that the convenience of food packaging is outweighed by the waste and pollution that the packaging leaves behind.
How well do you
really

know your competitors?

Access the most comprehensive Company Profiles on the market, powered by GlobalData. Save hours of research. Gain competitive edge.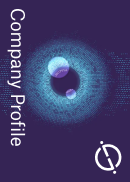 Company Profile – free sample
Thank you!
Your download email will arrive shortly
Not ready to buy yet? Download a free sample
We are confident about the unique quality of our Company Profiles. However, we want you to make the most beneficial decision for your business, so we offer a free sample that you can download by submitting the below form
By GlobalData
What is aseptic carton packaging?
Aseptic carton packaging is a sustainable method opted for by the manufacturer of different types of end-user products. This type of packaging is primarily comprised of renewable resources and uses approximately 60% less plastic than other available options. Additionally, it requires less energy to manufacture and is also environmentally friendly.
Aseptic carton packaging is eco-friendly as the materials used to manufacture these packaging materials are derived from different types of renewable sources. Hence, this makes it a sustainable alternative to traditional packaging options. Furthermore, the sterilisation process allows products to be free from preservatives, additives and refrigeration, meeting the rising demands of health-conscious consumers.
Benefits of aseptic carton packaging
| | |
| --- | --- |
| Properties | Benefits |
| Ambient temperature stability | Allows manufacturers to extend the shelf life of their goods without refrigeration for an estimated period of 6 to 12 months. This reduces food waste at the retailer and consumer levels. |
| No preservatives Required | With a view to fulfilling their own shipping and storage requirements for retailers and food service customers, manufacturers can offer products that fulfil the consumer's needs by providing an easily comprehensible list of ingredients. |
| Lighter weight and compact | Aseptic packaging contributes to manufacturers' sustainable efforts and saves energy and costs. |
| Gentler, shorter processing | In comparison with hot fill or retort processing, aseptic packaging uses gentle processing and a short time frame, which benefits the manufacturer as the product can be brought out in the market faster. |
| Eco-friendly approach | Aseptic packaging contributes to manufacturers' sustainable efforts as well as saving energy and costs. |
Major applications and properties of aseptic carton packaging:
Aseptic carton packaging is largely used for food, beverage and pharmaceutical products.
The major difference that applies to conventional packaging processes is that in aseptic carton packaging, sterilisation of the products is performed during the packaging process. In contrast, for the latter, sterilisation is performed right after packaging.
Additionally, polylaminate is used in aseptic carton packaging. This chemical decreases the exchange of oxygen that is available inside the packaged product with the outer environment. It also works as a barrier against light. The use of polylaminate is important, as during any packaging process, if oxygen and light come into contact with the product, it might negatively alter its characteristics.
Aseptic carton packaging may or may not be multi-layered. In the case of multi-layered packaging, thin multi-layer structures are used in the packaging process. These layers are usually made of plastic, paperboard, or aluminium and are available in 3-layer or 7-layer options, depending on the need for maintaining the shelf life of the packaged product.
| | |
| --- | --- |
| Layers | Structure |
| 1st | External low-density polyethene repels moisture and external agents. |
| 2nd | The aluminium foil works as a barrier against light, gases and contamination at ambient temperature, thus maintaining the nutrition and flavour of the liquid. |
| 3rd | Paperboard to ensure that the recipient is strong and stable. This layer is composed of up to 72 % of the pack. |
| 4th | Low-density polyethene is a layer of lamination that promotes adhesion between the carton and the aluminium foil. |
| 5th | Internal polyethene, whose alimentary use is for coming in contact with the product. |
| 6th | In order to enhance the adhesion between the two, adhesive resin is used, i.e. the ionomer between the aluminium foil and the internal polyethene. |
| 7th | Internal polyethene, whose alimentary use is for coming in contact with the product. |
Aseptic packaging can be used across different forms of packaging containers, including cans, sachets, pouches, cups and cartons.
Besides this, these types of packaging are also used in bulk packaging systems, comprising metal drums and bag-in-box packaging lines for aseptic processing.
Is aseptic packaging safe?
Yes, aseptic packaging is safe and is not associated with any health risks. The inside layer of this type of packaging that comes into contact with the product is polyethene. There is no aluminium or aluminium component leaching through the polyethene layer, which has been proved by industry tests performed over the years. This layer is usually of low density and is approved as a food-contact surface material by the United States Food and Drug Administration (FDA).
Recent developments in aseptic carton packaging
As per the recent guidance laid down by FDA, manufacturers need to meet the requirements as laid down in the current good manufacturing practice (CGMP) protocols when manufacturing drug and biological products and it has to use aseptic processing methods. This guidance replaces the 1987 Industry Guidelines on Sterile Medicines Produced by Aseptic Processing.
The EU Commission has proposed new legislation for the growing source of packaging waste. The target is to reduce packaging waste by 15% by 2040 per member state per capita. Many measures aim to diminish packaging waste to be fully recyclable by 2030. This legislation has three major objectives:
Rescind unnecessary packaging and support the use of recycled or refillable packaging solutions.
To increase the quality of closed-loop recycling: by 2030, all packaging to be placed on the EU market should become recyclable in a financially feasible way.
To raise the quality of sealed loop recycling: by 2030, all packaging intended for sale on the EU market must be recycled in a financially sustainable manner.
Current and future scope of aseptic carton packaging
By the end of 2035, the worldwide aseptic carton packaging market is expected to generate revenues worth $24m and grow at a compounded annual growth rate of 6.2% between 2023 and 2035.
In addition, in the year 2022, this market made revenues of $12m. The growing preference of customers for organic food and beverage products is contributing to market growth. Aseptic packaging fulfils a major role in the preservation of food nutrients for an extended period of time.
Aseptic carton packaging has revolutionised the packaging industry by offering a safe, sustainable and efficient solution for preserving perishable products. Its ability to extend shelf life, reduce waste and lower environmental impact makes it an invaluable asset for both manufacturers and consumers. By embracing aseptic carton packaging, we not only contribute to a healthier lifestyle but also a healthier planet.
About the author: Malay Suman works at Research Nester, a market research and management consulting company.