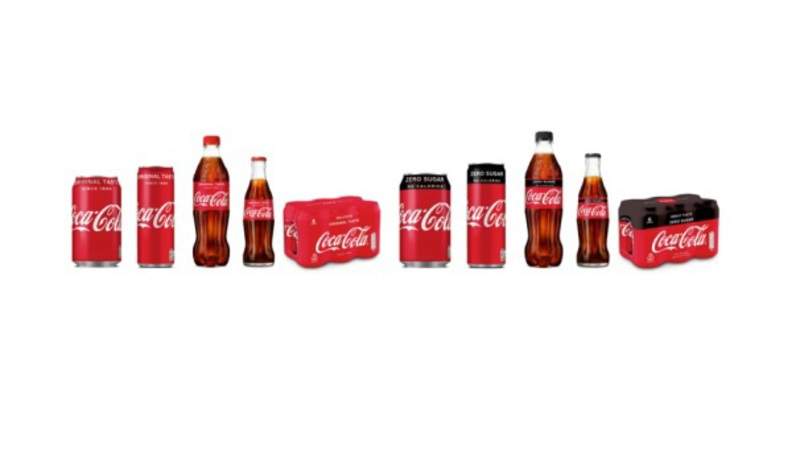 United Caps partnered with Brazilian petrochemical company Braskem to supply GREENER bio-sourced plastic caps and closures made from sugar cane.
Braskem Netherlands sales manager Brendan Hill said: "Braskem is pleased to be working with United Caps to bring their more environmentally sustainable GREENER closure solutions to the caps and closure market."
The GREENER bioplastic caps are based on Braskem's 'I'm green' Polyethylene, which is developed using bioethanol as the alternative to traditional fossil feedstock. Being a renewable feedstock, sugarcane captures and fixes CO2 from the atmosphere with every growth cycle, which occurs annually.
As a result, the production of I'm green Polyethylene contributes to the reduction of greenhouse gas emissions when compared to traditional polyethylene, made from fossil materials.
---
Plastic, glass and metal containers and closures supplier Berlin Packaging has opened a new facility in Lockport, Illinois, for Freund Container & Supply division, which is focused on convenience quantities of packaging and industrial supplies.
The latest facility adds to the company's existing warehouse space of more than six million square feet.
Spread across a 305,000ft² area, the newly-constructed warehouse expands total space available for the division and ensures a 98% same day ship rate.
---
LyondellBasell closed the acquisition of plastics material and resin manufacturing company A. Schulman for $2.25bn.
With the acquisition, LyondellBasell more than doubled its existing compounding business.
The transaction allows the company to produce a wider range of products for growing, high-margin end markets such as packaging, automotive, construction materials and electronic goods.
---
Coca-Cola Great Britain unveiled a new packaging design for its Coca-Cola original taste and Coca-Cola zero sugar drinks, as part of its commercial strategy to increase the sales of Coca-Cola zero sugar.
The redesigned packaging will see both variants more prominently feature the iconic Coca-Cola red on the cans, beginning next month.
As a result of the changes, the bottles and cans of both variants will feature a coloured band across the top of the container to denote whether it is the original taste or zero sugar.
---
Antalis Packaging announced plans to undertake an expansion of its regional network of packaging hubs across the UK to reach out to its customers.
The expansion plan covers extending the company's network to Bristol, Coventry, Newcastle and Leeds.
As part of the strategy, the company will utilise its existing branch infrastructure to expand its hugely successful packaging offering to regional customers.
---
In collaboration with Cornwall Council, the Alliance for Beverage Cartons and the Environment (ACE UK) launched new 'bring banks' at seven household waste recycling centres (HWRC) in the county in a move to recycle cartons and paper cups.
As part of this pilot launch, Cornwall Council urged residents to recycle food and drink cartons and paper cups along with any other waste using the new 'bring banks'.
The 'bring banks' are supplied by ACE UK representing its members Tetra Pak, Elopak and SIG Combibloc. The alliance is also funding the two-year pilot service.
---
British supermarket retailer Asda committed to remove plastic wrapping from whole swedes, a British-grown earthy root vegetable.
The decision is part of the company's ongoing commitment to reduce plastic packaging in own brand products by an initial 10% by February 2019, as well as make all packaging 100% recyclable by 2025.
According to the retailer, this initiative will reduce 14t of plastic resulting from almost six million swedes sold annually.
---
Paper and packaging solutions provider WestRock Company signed an agreement to purchase German leaflets and booklets supplier Schlüter Print Pharma Packaging.
Once the acquisition is completed, Schlüter will operate under WestRock's Multi Packaging Solutions business.
WestRock Multi Packaging Solutions business president Marc Shore said: "Schlüter has an excellent reputation as a high-quality supplier to customers in the pharmaceutical and automotive industries, and this acquisition will enable us to build our business in these growing markets."
---
RPC Superfos received a contract to offer its UniPak pails for Romanian dairy producer Prodlacta Brasov's natural yoghurt and sour cream products.
The company will serve as an additional supplier of plastic packaging for the dairy producer for a term of three years.
Under the terms of the deal, RPC Superfos will provide the round UniPak pails with plastic handles for Prodlacta Brasov's natural yoghurt and sour cream products in two sizes, 1.18l and 5l.
---
International packaging and paper group Mondi concluded the acquisition of a 96% stake in Egypt-based industrial bags producer Suez Bags for EGP284m ($15.88m).
The deal follows the company's acquisition of National Company for Paper Products and Import & Export (NPP) in June for EGP510m ($27.79m).
Suez Bags currently operates one production plant near Cairo to serve its regional customers.