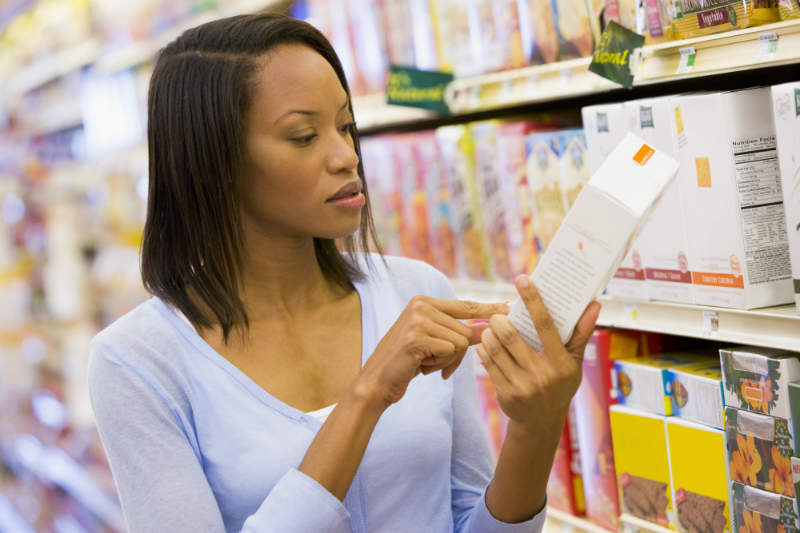 The clean label trend has been gaining steady interest over the last few years but for many it is still only a vague concept. Clean label means uncomplicated, transparent labelling that allows the consumer to know exactly what is in their food and where it came from. That means no e-numbers, chemicals or artificial sweeteners and an increase in claims such as 'organic' and 'natural' on packaging. Consumers are choosing products that are labelled more simply with the belief that they are healthier and ethically sourced and produced – whether that is true or not.
Leading companies such as Nestle have already committed to removing artificial ingredients from their confectionary and leading food industry experts seem certain that this is less of a trend and more of a cultural shift.
Purchase drivers
The term 'clean label' encompasses a range of buzzwords and food trends that are popular with consumers and that makes it incredibly hard to define. In the past, taste, convenience and cost were the most important purchase drivers but in 2017 consumers are motivated by health and wellness, social value and transparency.
For many it means nothing more than being able to pick up a product and understand immediately what is in it. But as the name suggests the demand for clean labels is in part a reaction to the 'clean eating' trend which has recently experienced a backlash (largely due to the moralistic overtone of the word clean). This means that for others, claims such as 'organic', 'simple' and 'natural' are what make a label or a product 'clean'.
This grey area is a problem for both the consumer and the manufacturer. Consumer psychology plays a huge role in buying choice with the layout of a label or the use of certain buzzwords giving off the impression of healthiness even if the product inside contains large amounts of sugar, salt and fat. This not only leaves the consumer at risk of unintentionally deviating from their healthy diet, but it also means companies are misleading their customers.
Labelling psychology
Research has shown that consumers often choose products that are labelled and packaged more simply. Caroline Werle, associate professor at Grenoble Ecole de Management carried out research into the psychology of labelling and found that the simplicity of a label had an impact on the customer's perceived enjoyment of the product.
Put simply, easy-to-read labels increase the willingness of the consumer to buy a product based on the belief it will taste better. Werle suggested this because of the 'health halo' effect saying: "There is evidence showing that labels such as 'low-fat organic' or 'local' increase perceptions of healthiness. It is possible that clean labels have the same effect: they may be associated with healthiness through a health halo effect."
In an attempt to appeal to the new health-conscious consumer companies will certainly jump on the clean label bandwagon, but when the definition of that label isn't clear attempts to simplify labels or add positive adjectives without addressing the product inside could be dangerous.
Popular chocolate spread company Nutella was the target of a lawsuit because the promotion of the spread as 'wholesome' with a simple recipe suggested it was healthy despite high levels of sugar and salt in the actual product. For companies and marketers this will be a problem. It will be tempting for many to start plastering terms such as 'natural, 'clean' and 'simple' over their products to infer healthiness but these are broad terms that legally have narrow meanings and if companies aren't careful they may find themselves guilty of misleading the public and paying a heavy price for it.
Technical challenges
Although the consumer wants healthier products, they do not want to sacrifice their enjoyment. Companies face technical challenges and performance implications if they want to improve the ingredient list of familiar favourites. It will be difficult for manufacturers to maintain the popular tastes, smells and textures of family favourite products while cutting out the additives and chemicals that make well-loved snacks taste great.
Functionality and cost will also be difficult to maintain as many additives increase shelf-life and improve the aesthetic of products. It's clear that huge-scale research and development will be required but in the end the consumer may have to accept it just isn't feasible to expect the same brightly coloured, delicious food with drastically altered recipes, and at the same price.
Natural alternatives
Despite questionable origins in the clean eating trend it's understandable that consumers want to know what they are putting on their dinner table. Although the trend began as a way for smaller companies to stand out from the competition, the titans of the food industry are already getting involved. Campbell Soup has released a clean label soup line and Kellogg is working to remove all artificial colours and flavours from their cereal by 2018.
The development of more natural alternatives will make it easier for companies to commit to clean labels and we will hopefully see an increase in genuinely healthy food products. It is even possible that in the future the clean approach will move up the supply chain, and instead of just replacing ingredients there will be an impact at every stage of production.