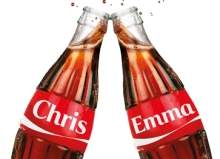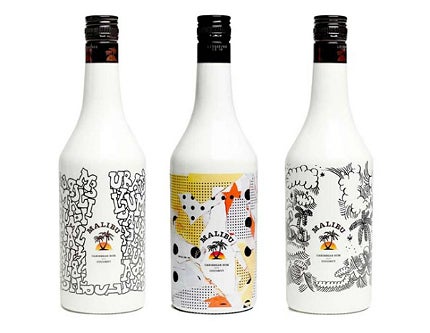 Frances Marcellin (Née Cook): How can manufacturers capitalise on the trend towards personalised packaging?
Benjamin Punchard: The idea of personalised packaging is not new; it is just that technology is now offering real opportunities for brands to explore personalisation in this space. Previously efforts at personalisation focused on offering the consumer the ability to customise.
A great example is Malibu by U. In this promotion, which was leveraged in a large number of countries, the Malibu bottle was 'greyed out' to provide a blank canvas. The consumer was provided with three markers in Malibu brand colours, with which they could personalise the pack.
This simple approach has been offered by a number of brand owners, but with Malibu it was taken one step further – consumers could share their designs online (and we all like to show off) creating an engaging way for the brand to link to the consumer's social network.
Also, street artists were invited to create their own designs, providing a route for the brand to showcase links to the artists that their target audience were following.
In this way, a very simple method of offering personalisation was turned into an engaging way to interact with the consumer. So, even though technology is now providing alternative and more directed personalisation (for example, the short-run 'Share a Coke' named bottles) this needs to fit into a wider promotion or have a definite benefit for the consumer.
I would advise against simply thinking that packaging variation is the same as personalisation or that offering this is enough to create an engaging brand moment.
The Share a Coke campaign really got on the first wave and managed to be very successful at leveraging the surprise and novelty of named packs – now that consumers have seen this, the next offering will need to show something more.
FM: Why do consumers want personalised packaging and what benefits does it bring the manufacturer?
"The consumer was provided with three markers in Malibu brand colours, with which they could personalise the pack."
BP: Consumers are increasingly wanting to have their own desires and needs satisfied. Think of Starbucks, which claims to offer thousands of coffee variations in order to give the consumer the feeling of getting a product specifically made to their needs and preferences.
We see this drive to offer customisation online – websites, for example, where you can select the ingredients for your breakfast granola.
Where previously brands were trusted for offering the same high quality and consistency previously, as those values can now be offered by private label products just as well, brands need to show they can go that step further.
So, offering personalised packaging is a way to bring that perception of a product created just for you right to the consumer.
FM: Branston recently launched its new nationwide 'Pic on a Pack' initiative, but can you give some examples of other brands that are already creating successful personalised packaging?
BP: A number of brands have offered the chance to buy a personalised pack online (usually at quite a price premium). For example, Vedett beer have offered personalised labels for many years. Other brands such as M&Ms and Heinz ketchup have offered the chance to create a personalised pack online.
"The Share a Coke campaign really got on the first wave and managed to be very successful at leveraging the surprise and novelty."
However, this is something that the consumer has to know about, then find online and finally purchase as a special item.
The real breakthrough will come when this technology is matched up with general online shopping, so that you can add a standard ketchup to your online trolley, or you are offered the chance to personalise at that point.
Only then will this go from being a niche offering that is occasionally used for special occasions (for example wedding favours are a popular reason for buying personalised packs) to something that becomes relevant to everyday consumers.
FM: What products lend themselves best to the concept of personalised packaging?
BP: I've seen personalisation in many forms across a range of categories. For products that tend to stick around for longer, the benefit is greater (such as spirits or perfume).
But the Share a Coke campaign has shown that this can have an instant effect that is suitable for any product.
I think for the greatest success brands should not be looking for the 'right' product, but instead consider how the promotion can support the unique positioning of a brand or provide a moment of engagement that offers the consumer something beyond just 'novelty'.
FM: How do advances in digital printing change the landscape for personalised packaging opportunities?
BP: Digital printing is a fast-growing area and this definitely offers interesting opportunities for personalisation. Though digital print is often too expensive for long runs, personalised packaging by its very nature is shorter run and digital offers the flexibility for brands to really think outside the box.
But the technology is only one part of the puzzle. Offer pack design variation, for example, just because you can, may end up damaging brand recognition and alienating customers if the consumer benefit is not clear.
FM: Is personalised packaging a trend that is going to continue to grow?
BP: Yes – it is still early days, so just for the novelty factor brands are going to be looking at what they can do in this space, such as trying to replicate the buzz that Coke created.
And with digital print and other technologies facilitating a greater pack variability means designers will be itching to try out new things. We also need to think beyond just the graphics on the pack itself. What about pack size, shape and closure? Do I want a pack that doses or that gives me pouring control?
Then we can move to the virtual world. Augmented reality can overlay a pack with a customised design or information, or a QR code can direct consumers to personalised information. We hear about the growth of smartphones and how consumers are increasingly conducting their lives online, but few packs really try to take advantage of this at the moment.
FM: What can we expect of personalised packaging in the future?
"The real breakthrough will come when this technology is matched up with general online shopping."
BP: There is an exciting time coming for personalisation, but for the future, for the longer term, I think we need to look beyond the novel and consider how such technology can offer real benefits in a day to day manner.
Consider how consumers are increasingly shopping online, those online stores now know so much about their consumers. Consider, too, how procurement lines and agile sourcing are becoming more important.
I foresee a future where if you buy a product online through a standard supermarket site, any product, that product is created and packaged to order.
If that is happening and we know so much about the consumer, can we not reflect this in the packaging?
If we know the consumer has allergies then that information moves to the front of the pack and is made bigger, for a cook we print recipes, for a mum time-saving ideas and music news for a teenager, and so on.
The ultimate future of personalisation isn't something that screams 'I MADE THIS FOR YOU' but packs that bring to the fore the product, pack and brand information that is most relevant for the consumer who ends up with that pack.
---
Related content
---
Long-standing brands trade on their heritage, a quality that is reinforced by familiar packaging design.
'Building brands you can believe in' – design agency Osborne Pike shares with Gina Baksa the story behind their successful re-branding design for premium Casa Sauza XA (extra anejo) tequila.
---