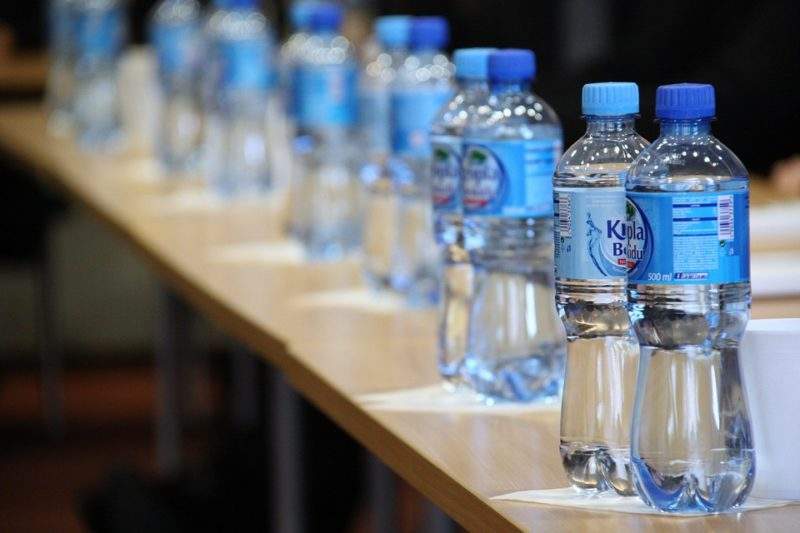 According to research carried out by market research and information group Kantar TNS, a generation gap has emerged among the UK public, with over 65's seeing the 'plastic waste problem' as something they themselves can address, and under 25's believing the state should tackle the issue.
Concerns of the over-reliance on plastic packaging and its potential damage to the environment are nothing new, but with the advent of such popular media as 2017's Blue Planet II, a renewed focus on sustainability has hit the headlines, especially the plastics sector. The findings of Kantar TNS's study though, demonstrate a broad range of attitudes and opinions on packaging waste, meaning the problem might be trickier to address than first thought.
Remembering a world without plastic
Kantar TNS managing director of consumer, retail and lifestyle Eve Dixon admits that the company was initially surprised to see age-defined outlooks emerge within the data. "It's definitely not something that we anticipated. I guess I would sum it up by saying that not only was this younger demographic born digital, they were also born plastic. It has been everywhere for as long as they can remember, so it's hard to imagine a world where takeaway coffee, fizzy drinks, etc. don't come in plastic packaging."
The older generation though, appear to be less fatalistic of the possibility of changing the status quo back to a time before plastic was rife on our shelves. "Older folks remember a time where plastic was not as common," explains Dixon, "so to return to a more modest plastic use doesn't seem so farfetched."
In terms of what this means for the packaging industry itself, the solution might not be as straightforward as innovation in sustainability. "What we see is that the older folks are especially perturbed by single-use plastics," Dixon comments, "For younger consumers though, it's more complex."
While a more environmentally friendly approach to packaging with more recyclable and degradable materials might be the answer for older age groups, Dixon believes that just won't cut it with the youth, suggesting that a broader cultural shift would be required in order to sate their concerns. The prevailing solution to the problem suggested by 16-25's in the survey, for example, was the enactment of free water stations in cities to cut down on single-use water bottles.
The danger of inaction
Part of the problem lies in consumers' desire for positive change to address their concerns, combined with an unwillingness to contribute any extra cash to address the issue. Dixon frames the problem as: "I think the reality is that there's always going to be a certain amount of cynicism from consumers for measures that hit them in the pocket." Manufacturers and retailers therefore have to look beyond this monetary distaste from consumers to see matters plainly.
"I think plastic carrier bags demonstrate that consumers sometimes cannot see past cost," says Dixon, "There's been an 83% reduction in the number of carrier bags since they brought in the charge, and in our study we saw that only 43% of consumers said it was a great idea."
The true risk lies in the packaging industry doing nothing at all. That the public are expressing concern but are not sure where to address their plastic angst is proof that transparency from manufacturers and retailers is key in improving the sector's long-term outlook, and building trust from consumers. If concerns are not addressed though, the lasting damage from consumer fallout might well be hard to clear up. "I think we'd have to wait a long time before we see a drop in the sale of fizzy drinks in plastic bottles, comments Dixon, "but you have consumers feeling aggrieved about the levels of plastic, and what consumers often do is pass the blame in their minds on to manufacturers, and I think that then can impact brand perception."