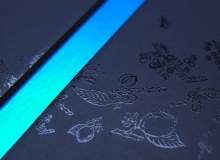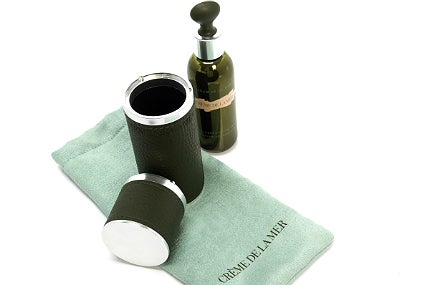 In a post-recession world looking ahead to decades of austerity on the horizon, it would seem natural to assume that the luxury goods market would be among the first in the firing line. With energy prices on the rise, incomes down and essential services facing the chopping block, the number of people willing to splash out on premium cosmetics and high-end beverages would have inevitably diminished during the last four years – right?
Wrong. In fact, the luxury products market and the high-end packaging industry that it supports have proven to be more resilient to the pressures of the downturn than many. Sales of premium chocolates, spirits and cosmetics are recording robust increases around the world, while high-end retailers are also turning a healthy profit, at least in the UK – upmarket department store chain Selfridges has just reported that it achieved sales of more than £1bn for the first time in 2011.
Globally, the luxury retail market is being driven by remarkable growth in Asia-Pacific, which accounted for 35% of global luxury goods sales in 2010. This growth is having a knock-on effect for the high-end packaging design and manufacturing sector, with the market value of luxury goods packaging in the region expected to grow by 7.1% between 2011 and 2015, according to a report by Pira International.
Despite the underlying sense of optimism for the luxury packaging market's future prospects, the recession is not a fictional obstacle. Consumers clearly still have the desire to buy premium goods, but they have less to spend. This puts greater pressure on packagers to do more with less, to imply luxury while cutting back on the associated cost. As a result, the trend in high-end packaging has moved from extravagance to eloquence – to create a pack that perfectly encapsulates the essential qualities of the product without the endless frills.
Toby Wilson is the technical development director at MW Creative, an international developer and manufacturer of luxury packaging, primarily for luxury drinks and cosmetics brands. With previous experience in the design world from his role at brand agency Bloom, Wilson has seen high-end packaging concepts move from conception to final delivery. We quizzed him about the unique considerations involved in bringing luxury packaging from the drawing board to the store shelf.
How well do you
really

know your competitors?

Access the most comprehensive Company Profiles on the market, powered by GlobalData. Save hours of research. Gain competitive edge.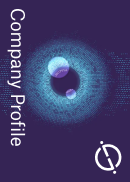 Company Profile – free sample
Thank you!
Your download email will arrive shortly
Not ready to buy yet? Download a free sample
We are confident about the unique quality of our Company Profiles. However, we want you to make the most beneficial decision for your business, so we offer a free sample that you can download by submitting the below form
By GlobalData
Chris Lo: Do you think premium packaging is particularly important for the cosmetics and drinks sectors because consumers are buying into a brand image?
"It's no good producing a luxury piece of packaging if the product inside has no relevance to the pack execution."
Toby Wilson: I think so, yeah. The world is becoming ever more competitive, especially with the decline of on-trade drinking and the greater emphasis on off-trade now, because of the current economic climate. People are choosing to buy their own. There's also a huge amount of gifting, and that's where the luxury market really thrives.
Within Western culture this is less prevalent, but certainly in Asian culture gifting is a massive part of people's lives, from buying something for your family to buying something for your boss. Premium packaging plays a huge role here.
CL: How do you approach developing packaging that is specific to the brand you're working with?
TW: You've got to be sympathetic to the brand itself, and understand how the brand should behave. It's no good producing a luxury piece of packaging if the product inside has no relevance to the form, the material or the pack execution.
There's a process that you have to employ regardless of what the brand is and regardless of the packaging you're aiming to get to, and that's really getting under the skin of a brand, understanding its behaviour and what luxury cues are appropriate for that brand or that product. Whiskey, on the whole, behaves very differently to vodka, although over time the consumer profile has been getting closer.
CL: Does developing high-end packaging give you more freedom than you'd have in other markets, in terms of budget and build quality?
TW: A brand owner's approach is often very different when briefing high-end packaging over standard packaging. When 'standard' is the brief then there are often a very clear set of criteria applied due to the frequency and experience in producing packs of this sort.
However, when 'luxury' is requested then this becomes very subjective and it is all about getting the best – budget is often considered later in order to consider a great number of materials and designs.
CL: Have you seen exciting design concepts left on the drawing board because they would be too expensive to execute?
TW: I'd like to say no, but it does happen, unfortunately. The sooner you can involve the developer or manufacturer the better; that's when you're going to get a control and manage the expectations of the brand owner, as well as the consumer. The knowledge that comes from us means that we can manage things from the beginning with regard to costs, materials and timings.
We can advise on materials, finishes and manufacturing processes, which might mean that you still get that design intent at the point of production, but you get to it in a slightly different manner, which will control the budget.
CL: Is built-in utility, like the Smirnoff Speaker packaging or the Veuve Clicquot folding ice bucket, increasingly important in luxury packaging?
TW: It varies from brand to brand. Smirnoff is a good example – it's a release brand, it's all about enjoyment and is hugely versatile and is suited perfectly to a pack such as the Speaker.
"If the packaging is beautiful enough, the secondary benefit should be the fact that it's kept by the consumer."
The Veuve Clicquot ice bucket was actually a gift with purchase that you got with the standard box. It was an accessory. It happened to do very well, but it started as an addition.
I would say that with super-premium, what tends to happen at the moment is you end up with something that is really evocative of the very highest end of the brand. You almost don't need that secondary element to be there. When it comes to budgets, if we can put all that budget into a piece of packaging, as opposed to a piece of packaging plus gift, then you're going to get far more out of the pack itself.
If it's beautiful enough, the secondary benefit should be the fact that it's kept by the consumer. It's something you keep the bottle in rather than just discard as soon as you get it home and it acts as a cue for repeat purchase.
CL: So visual impact is the absolute priority?
TW: It's how the secondary pack communicates the premium cues of the primary pack and the product. It's how it conveys that premium quality and the super luxury status. For gifting, it has to be something you'd be proud to give someone.
In the same vein, there are brands that will sell super luxury and they will have two beautiful glasses with it. So it hugely depends on the type of gift it is, the brand and its target audience. But there seems to be a move towards creating a really beautiful pack that will stand as a symbol in someone's home.
CL: The use of materials also varies significantly between premium products – do different materials communicate different things to consumers?
TW: The key thing with luxury is the consumer experience. It's something we pride ourselves on – attention to detail and quality of finish. It's debatable if you put something in a solid wooden box or in a rigid grey board box that's covered in a beautiful paper, whether the consumer would be drawn to one or another.
Brand owners obviously research the best approach and values for the brand and packaging, but regardless of the chosen material the key thing is the finish and attention to detail.
Functionality is also very important – it has to work, from the way the pack opens to the way the primary pack is held inside. For example, I've seen many luxury wooden packs that evoke quality on the shelf but fail to deliver what's expected once in hand. In such cases it could be said that a well manufactured rigid board box, well finished, would have been more appropriate, in terms of budget, suitability and consumer experience.
CL: Presumably you have to take into account how the product feels, as well as its looks?
TW: It's the feedback you get from a piece of packaging. How does it open? Does the door sit nicely when you open it? How does the bottle pull out? It's understanding all the different levels of interaction from a consumer's perspective. It's what it feels like and looks like on the shelf against its competitors and in hand once the consumer engages with it. Textures and finishes all play a key role. With higher budgets comes a great choice of materials and manufacturing processes.
CL: In the same way as fashion, do you think high-end packaging creates concepts that trickle down to other packaging sectors?
"I've seen many luxury wooden packs that evoke quality on shelf but fail to deliver what's expected once in hand."
TW: I think it's making lower-level or entry-level packaging more and more competitive. It's forcing brand owners to reappraise budgets, and raising awareness of the potential benefits you can get.
There are more and more brands now working with a tiered approach – they're done as a high-end version of a particular product, then you have a mid level and an entry level. There are various ways that brands are approaching this to create harmony across the brand, or different variants of the brand.
So you get that family feel. It gives you the opportunity to trade off the luxury version and to offer a more accessible version, so you're catering to various different markets. There's a quality strategy or an accessibility strategy that allows you to have a high-end pack while doing a very clever job of not alienating people by just having the luxury offering. They're tiered so there's accessibility to all.
---
Related content
---
UAE-based Gulf News recently teamed up with Tim Hortons coffee to create the 'headline cup sleeve', designing a printer that pulls breaking news tweets from the newspaper's Twitter account and prints them on cup sleeves, along with quick response (QR) codes.
During recent years, the disparities between different consumer groups have become less pronounced, resulting in the increased uniformity of many global branding campaigns.
Private label products are gaining ground on big national brands, with packaging playing a major role in changing consumer perceptions of own-brand ranges.
---