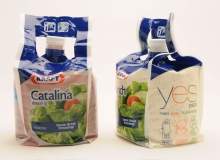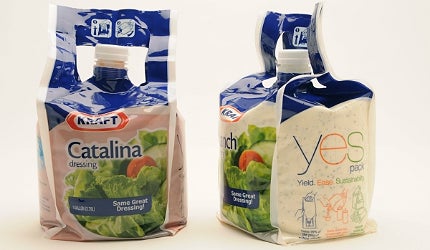 Flexible packaging has been shaking up the packaging industry for many years now, especially in the food packaging market, where flexible materials are introducing a wide range of new design concepts to minimise waste (both in terms of conservation and cost), attract consumer attention and maintain the freshness of the products within.
The flexible market looks set to continue its impressive rate of growth in the industry and on store shelves. A 2011 report by packaging consultancy Smithers Pira forecast that the worldwide value of flexible packaging would grow from $58.3bn in 2011 to $71.3bn by 2016, with a compound annual growth rate of more than four percent.
While Smithers Pira note that growth will likely be subdued in markets such as the US and Europe, where the flexible market has reached maturity, the report predicts that countries including India and China are providing new opportunities for growth.
As a whole, Asia is expected to contribute more than half of the world's total consumer flexible packaging growth from 2011-2016, with India and China alone representing 44%.
Whether in the West or the East, this growth will be driven by a raft of factors within the packaging and consumer retail sectors. Growing demand for features, such as longer product shelf-life, weight reduction and customer convenience, is an open door to packaging developers to solve problems with innovative ideas. Here we round up some of the products and trends that could help satisfy this expanding demand.
How well do you
really

know your competitors?

Access the most comprehensive Company Profiles on the market, powered by GlobalData. Save hours of research. Gain competitive edge.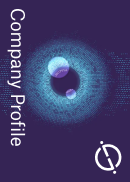 Company Profile – free sample
Thank you!
Your download email will arrive shortly
Not ready to buy yet? Download a free sample
We are confident about the unique quality of our Company Profiles. However, we want you to make the most beneficial decision for your business, so we offer a free sample that you can download by submitting the below form
By GlobalData
Protecting fresh food: subtle yet innovative solutions
"The package protects steak or other red meats with hermetic sealing to allow a shelf-life of up to 14 days."
Extending food shelf-life and keeping fresh produce – and meat in particular -appealing to consumers for longer is a constant consideration in the food retail world, and it's an area in which flexible packaging has major potential. This demand for packaging which helps support product freshness certainly explains why Curwood's new FreshCase red meat packaging, a fairly innocuous-looking vacuum pack, scooped the top prize in the 2012 DuPont Awards for Consumer Packaging Innovation.
FreshCase might not look like much, but it's specifically designed to allow the red meat inside to look its absolute best. The package's flexible polymer film protects steak or other red meats with hermetic sealing to allow a shelf-life of up to 14 days without any loss of quality, compared to around four days for standard foam trays. This is a potential boon for supermarkets and other large-scale retailers, which could benefit from longer selling periods without having to mark down the price of products.
The true innovation of FreshCase is a natural substance that is added to the film's contact layer, which prevents the harmless but unappealing discolouration that turns red meat a purple hue in standard store packaging. In this way, red meat can be displayed in its most appealing form throughout its shelf-life.
With this array of retail advantages (not to mention the packaging's lighter weight and easier transportability compared to rigid containers), it seems likely that flexible packaging will be the default selection for meat in the future, especially as this technique matures and reduces in cost.
Green appeal: eco-friendly flexibles
Flexible packaging inherently brings with it a number of environmental advantages when compared to other packaging types. Packaging weight can be reduced with the use of pouches and other flexible developments for retail packaging, which allows savings on packaging costs as well as material waste. Furthermore, new innovations in the flexible space are incrementally improving the environmental performance of pouches and films.
Several recent products are showcasing a number of environmentally-friendly options made available by flexible packaging. National Flexible's SuperEco laminate film, for example, has been used by UK-based organic food company Infinity Foods to re-launch its brand of pre-packed health foods in a package that is oxy-degradable.
National Flexible's specialised blend of film features a sealing layer which protects foods such as nuts, rice and lentils like standard film, but after use the film naturally breaks down into water, carbon dioxide and organic biomass.
In October 2011, Eagle Flexible Packaging announced its partnership with pet food manufacturer Steve's Real Food to produce a renewable, compostable pet food pouch that is made of a bio-polymer derived from plant and corn starches. The pack also makes use of the latest eco-friendly water-based printing inks, which contain less than five percent of volatile organic compounds (VOCs) compared to 65% VOCs in typical solvent-based inks. A Zip-Pak Press-To-Close system comprised of the same material as the rest of the pack allows consumers to open and re-seal the pouch without compromising its compostability.
Cutting waste and costs with flexible packaging
Of course, the environmental benefits of flexible packaging are often linked to financial advantages through the reduced use of plastic materials, lower weight in the supply chain and other factors. In reality, these bottom-line benefits are likely doing more to promote the growth of flexibles than any amount of eco-friendly features could.
"Environmental benefits are often linked to financial advantages through the reduced use of plastic materials, lower weight in the supply chain and other factors."
One company that has clearly been working hard on improving both the environmental and commercial performance of its packaged products is global food and beverage giant Kraft Foods. This ethic has been most aptly demonstrated in its YES pack (yield, ease, sustainability), a condiment container developed for use in the catering industry.
The pack's new flexible material uses 60% less plastic packaging than its rigid predecessor, as well as requiring half the energy to manufacture when compared to a comparable HDPE container, but other design innovations ensure that catering companies can improve efficiency as well as their environmental footprint.
The YES pack, based on an original packaging design by Smart Bottle, allows for 99% product yield as condiments such as salad dressing can be squeezed out of the pack. Waste is also minimised with the YES pack's simple pouring system, which incorporates a small nozzle and easy grip handles to reduce spilling and dripping, according to Kraft. The pack's storage efficiency will also make it an attractive proposition for wholesale stores in the US, Smart Bottle president Ken Wilkes told Food Engineering in March. "They'll have 40% more dollars on the shelf," he said.
While explaining the benefits of the company's life-cycle assessments (one of which revealed the YES pack's 60% plastics saving) in May, Roger Zellner, Kraft's sustainability director for research, development and quality, made clear the links between eco-friendliness and business considerations. "It gives us a competitive advantage, as we now have more insight into how to reduce our products' footprints, find efficiencies and validate and explain those benefits to customers and consumers," he said.
"Together, we're focusing and working smarter and communicating better, which is good for the environment, people and our business."
Adhesives for the packaging market: playing catch up
Henkel's Liofol brand" src="https://www.packaging-gateway.com/wp-content/uploads/static-progressive/Henkel.jpg" alt="Henkel's Liofol brand" width="430″ height="250″ />
Henkel's Liofol brand of adhesives intend to combine high performance standards with good environmental credentials. Image courtesy of Henkel.
---
Many of the environmental and functional advances made by flexible packagers simply wouldn't have been possible without the development of a more basic building block of flexible packaging – adhesives.
As laminate and film products seek to improve their environmental and safety performance, laminating adhesives have to keep up while maintaining high performance standards.
"After use the film naturally breaks down into water, carbon dioxide and organic biomass."
Many adhesives specialists have now developed high-performance adhesive substances which also conform to biodegradability and compostability requirements, such as the European Union's EN13432 standard. EN13432 stipulates that 90% of biodegradable packaging must be converted to CO2 within 180 days, as well as also including requirements on heavy metal content and the inhibition of natural plant growth.
At drupa 2012 in Dusseldorf, German company Henkel's adhesives division launched two new products for flexible packaging. The adhesives, both launched under the company's Liofol brand, contain no petroleum-based solvents or harmful toluene diisocyanate (TDI).
As well as these environmental and safety advantages, the new adhesives exhibit high performance standards including long workability periods and good wetting behaviour for glossy laminate appearance. Also, in light of the fact that flexible substrates can struggle with chemically active fillings, the adhesives incorporate a hardener which contains a silane-free adhesion promoter to boost chemical resistance to acidic contents. The new Liofol products demonstrate that adhesives have to do it all if they're going to keep up with the demands of the flexible market.