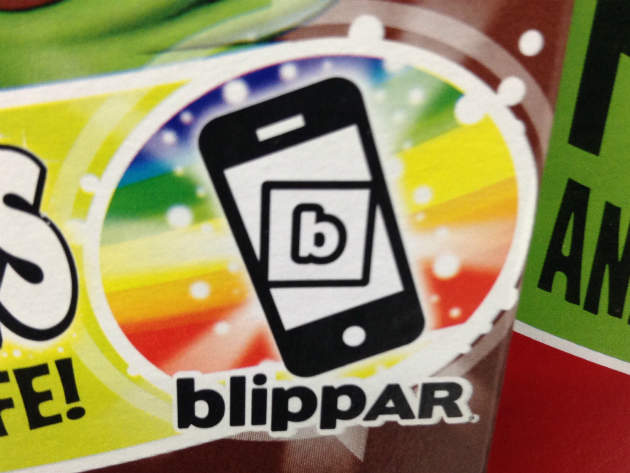 Augmented reality (AR) is slowly becoming an important part of our daily lives. Whether it's translating a menu in a foreign country in real-time or playing Pokémon Go, AR is big business, and is projected to revolutionise many aspects of daily life, as well as industry.
But how does AR fit in with the packaging sector? Smart and digital packaging could solve some of the biggest issues that have plagued the industry across the last decade, including sustainability and brand interactivity, with AR playing a vital role. Mikela Eskenazi of AR, computer vision technology and artificial intelligence company Blippar discusses how she thinks augmented reality is going to mix up the packaging world.
Elliot Gardner: So what is Blippar?
Mikela Eskenazi: We're creating an augmented reality platform. People take the Blippar app, they point it at objects and images, and that brings them to life. It overlays a digital layer on top of those items.
We also enable people to put this technology into their own apps. For example if you're a talking about a publisher, you can scan any page of their magazine and see more information, digital content and so on. We cover quite a broad range of augmented reality services, from providing enhanced experiences with 3D and AR, to being able to recognise things around you, from cars to flowers to anything, and then put content on that as well.
EG: Why should people in the packaging industry take an interest in Blippar, and AR generally?
ME: So packaging has actually been one of the key triggers as a starting point for an experience since the early days of AR. We have billions of products, bottles and packages that are in our homes and shops, but in parallel we have very rich digital lives with a lot of content, a lot of information.
What we're able to do is to enable packaging to be a new media channel, so you could take for example a cereal box, or a bottle of any kind and you can scan it to access something like a game for entertainment, but also information about nutrition, or how the product can be used or cooked, etc. It becomes a very powerful tool, and the reason why this is important right now is that mobile is at its peak. Most people have a smartphone in their hands that they're connected to all the time, but we still live in a physical world. We still consume physical items; we still buy real products and packaging, so this is a great way to link back and bring it all together.
The words that we hear a lot in the industry right now are 'smart packaging' and 'digital packaging'. Basically the packaging becomes something that's not only static, but it can talk to you, give information, advice or entertainment.
EG: What makes using AR with packaging more than just an ad campaign?
ME: People expect more information nowadays, and to be honest the experience is not great because there's only limited space on a piece of packaging and you're trying to read everything off of that. At the same time there is a need in the packaging industry to optimise packaging, to make it more environmentally friendly, so you don't want to keep making it bigger with more information. Introducing that digital layer is a really great solution because you can have that same packaging but include an absolute wealth of information through your phone, through augmented reality.
EG: Smartphones are still primarily a western product – is AR going to expand to developing countries?
ME: Obviously at the moment there's a requirement to have a smartphone to be able to engage with augmented reality, so in that sense yes, there is a barrier. But a lot of people are leap-frogging the whole laptop / computer phase, and they're mobile first. There are cases where people would have nothing, but still have a smartphone, so in that sense, although right now there is a barrier, it's going in a direction of hyper-growth in terms of connectivity. In the future we see that it won't necessarily be an issue.
The campaigns that we've done in Thailand and the Philippines, for example, were extremely successful because people use their smartphones even more than we do; it's the primary way of getting information.
EG: Many companies have clients globally. They want to reach consumers in individual countries, but also have a global recognisable brand. Does AR allow more local interaction with a brand?
ME: That's the beauty of it. Because you're adding a digital layer on to the physical world, that digital layer can be localised to anywhere. We have run different campaigns in different countries where you have the exact same packaging, but the whole contents will be adapted to the country, to their language.
That actually allows for a local strategy for the big corporates, because they are able to maintain very strong brand equity with their packaging – which is a physical item – but then the contents and the visual elements can be completely localised, to country or even to regional level.
EG: So what's the next step for AR and packaging?
ME: One thing is environmental elements – how to optimise and reduce packaging, and actually transfer needed information to online. For example, in certain countries you need to have five languages written on the packaging, which takes up a lot of space and causes the packaging to be wider. It's about converting those elements that are physically on the packaging to digital so that we have a reduced level of packaging that has less of an impact. And that's beneficial for everyone, for consumers, for the brand in terms of cost, and obviously for the planet because we're producing less waste.
There's also personalisation. If I'm looking at packaging I'll have information around my tastes, around my health requirements, and they'll be very personalised to me. Again, this changes the relationship between the brand and the consumer. It makes it much deeper and much more personal, which is obviously a very good thing.
EG: Do you always see AR being app-based?
ME: The first evolution of that is that you probably won't need apps any more. It'll be through your browser, or your camera directly. We'll see that on phones but also on cars and different types of cameras. Then the next stage is obviously through glasses and lenses, we'll be wearing devices on us which will make the experience much easier. If you have glasses on your face then those elements come to you. That makes it a much more seamless experience than having to point your phone at something. Ultimately the key element here is that technology is much more embedded in the world we live in as humans.